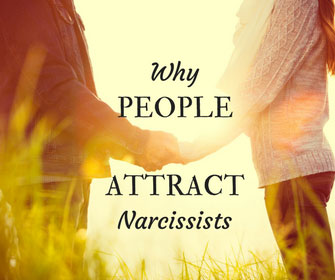 It's a sad truth, that if we've been hooked by a narcissist in the past, it's very likely that we'll have encounters with more in the future.
You may have had the experience of seeing narcissists 'everywhere' and feel like a small fish in a sea of sharks every time you step foot out into the world.
If you are anything like I was, you might be incredibly sick of continually attracting toxic people into your life and just wish that you could finally connect with healthy, authentic and supportive people instead.
How do we do this?
The crucial first step is to uncover exactly what is within you that makes you a target.
In today's Thriver Tv episode I am going to take you through exactly the definitive reasons why you get hooked, and why you stay even when it hurts.
Including, why it is even when the trauma is horrific and so primal and powerful it literally feels like we are going to die, and we know this person is killing us – that we STILL feel attracted to this person.
Today's conversation includes a deeper look at the generational beliefs we have taken on, which have made us more inclined to stay in abusive relationships, as well as the Quantum Reasons as to WHY we were drawn to narcissists, the purpose of this terrible breakdown experience, and how to claim our true breakthrough to abuse and narcissistic free lives.
I really love this topic, because we can get away from the disempowerment of 'blaming' (including ourselves) into our power centre of radical personal responsibility, which is how we start to Heal for Real and generate incredible Thriver lives.
When we know what we need to work on, to break free and become or Truest and Happiest selves, we have made another huge leap forward in our journey.
(Visited 9,156 times, 11 visits today)
The following two tabs change content below.

Melanie Tonia Evans
is an international narcissistic abuse recovery expert. She is an author, radio host, and founder of Quanta Freedom Healing and The Narcissistic Abuse Recovery Program. Melanie's healing and teaching methods have liberated thousands of people from the effects of narcissistic abuse world-wide.

Latest posts by Melanie Tonia Evans (see all)