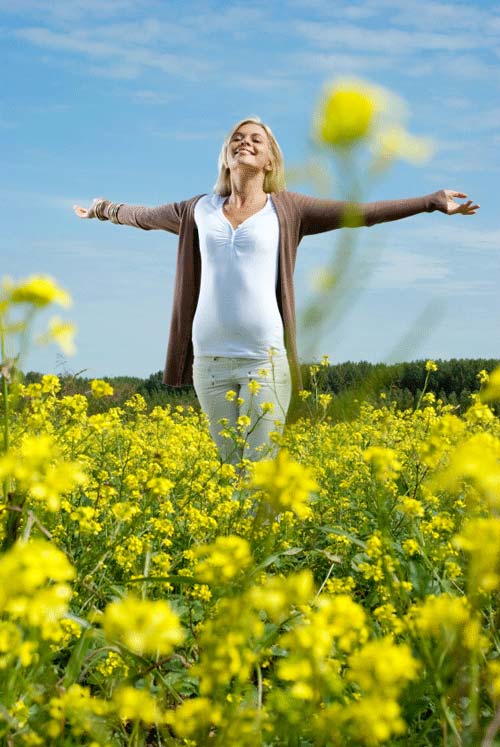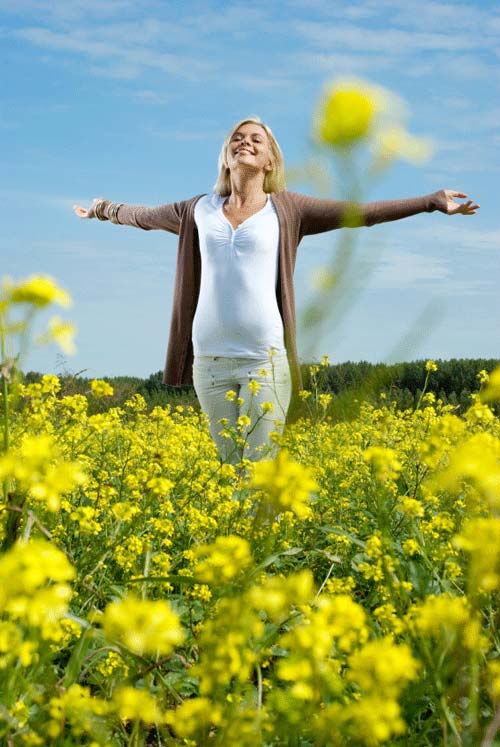 I really wondered how I was going to go with a month off from working…and I was pleasantly astounded to discover how much I enjoyed it.
As I write this I am sitting at one of my favourite local cafés in the gorgeous front garden, listening to relaxing music and sipping on a beautiful fruit cocktail.
I'm going over in my mind the amazing time I have had the past month and I'm super excited to share with you the inspiration and inner transformations I received during my break.
So here goes!
My Own Rejuvenation and Growth
During this month's holidays I was very determined to really anchor into enjoying life, exploring more facets of myself and growing as much as I could spiritually and personally.
I had a game plan.
It involved every day waking up and stepping out of my own egoic way, and surrendering to something much greater than myself.
This is how it went…
"Divine Source show me what my highest orientation is today. How would you like me to show up today as my most authentic self and for my highest good?"
By doing this, immediately I was connected to something much greater than my own fears, insecurities, limiting beliefs or confusion of 'what to do'.
It's important to understand that I have done, and continue to do an enormous amount of work on myself. I am extremely orientated to releasing subconscious blocks and the wounded parts of myself in order to expand into my True Self. It's my greatest passion in life.

On holidays I knew I didn't have the regular routine of 'life' encasing me in purpose, and I really wanted to take my hand off the steering wheel, be freed up of fear and doubt and allow myself to be directed.
This granted astounding clarity when I simply surrendered to trusting it.
Some days the divinely inspired message was to sleep in, sometimes it was to get up early. Sometimes it was to do more exercise than normal, sometimes it was to do less.
Sometimes it was an inspirational message like 'sign up to this meetup group', go see this person, organise this lunch or dinner. Sometimes it was go swim in the ocean, read that book, or do this healing on yourself.
During the month off I explored different meditations, and some different healing techniques.
Many times the divine inner voice was a deep awareness and powerful calling of how to use this time to expand past my comfort zones, to put myself out in life in a personal and professional way that the old 'terrified of connecting' me had previously wanted to hide from.
In one of the previous Thriver Shows Christine and I talked about the recognition that our greatest fears were about 'shining', and how we had shrunk back, made ourselves small and been terrified about taking up space in life.
We also discussed how this had powerfully made us targets to be narcissistically abused – in that we allowed ourselves to be emotionally and energetically taken over by narcs, and how we diminished our own life and light more and more in the process.
I was determined to get past this, and one of my first steps was to sign up to spirituality and business meet-up groups to meet likeminded people, and fully present myself for who I am and the purpose I do in life.
The Focus On 'Expanding'
My expansion necessary to get into life was two-fold.
Firstly it was internal.
This entailed facing and releasing my inner wounded parts that were scared, and then bringing in Source, My Higher Self and my Loving Internal Parent to say "Melanie we love you, stand in and for you and we have your back. You are safe with us, we've got it all covered – now say YES to life!"
The next step was outer expression.
This involved taking a deep big breath and doing everything I was called to do.
I played, I connected, I ate, I toasted to life, I swam, I danced, I met up, I connected, I cooked, I made reservations, I went to sporting events and engaged in activities and invitations, I sang, I laughed and MOST IMPORTANTLY in amongst it all I showed up as myself. 
The Importance of Saying "Yes" and Saying "No" to Life
My expansion into life was deeply related and orientated around two vital things.
The ability to say "Yes" and the ability to say "No".
Once I had healed enough to take that deep breath and was anchored somatically in my body, I was connected to the knowing that Life / Source / God and Myself had my greatest joy, safety, expansion and truth at heart.
Then I could open up to say  "Yes" to life's constant stream of opportunities.
The orientation to being able to say "Yes" to life is this: I trust myself enough to be open to all the gifts and blessings life is constantly bringing me, so that I can express my authentic self even more powerfully.
Life DID (and continues to) respond powerfully to that orientation…
As a result, during the last month, I have met and connected to incredible spiritual people, entrepreneurs who are conscious creators, CEO's and people who normally would have been WAY outside the possibilities of my previous self-perceived identity.
I have also been enthusiastically dating spectacular, attractive, conscious, men ranging from the ages of young 30's to late 50's. (More about this in future articles!)
Additionally an incredible opportunity presented which means I will be travelling to Los Angeles at the end of February for 10 days to meet incredible spiritual and business connections. This is something I would never had previously done alone, and I am SO looking forward to this!
I will also be dedicating some time to meet up with anyone in LA who wants to catch up in person. (I will be sending out an email in a few days with the times I will be available, so if you are in the LA area and want to meet in person please look out for that email.)
Now where was I?
Oh yeah… I was about to explain what saying "No" is!
Just AS important as saying "Yes" is the ability to say "No"
This orientation in life is: I will trust myself enough that when my intuition signals to me that something feels 'off' in the field, I will confront it and investigate. I will speak up, honestly, clearly and without guilt or fear. I will seek clarification, and I will make decisions and align my choices and actions with the truth.
No LONGER will I ever be shackled by the fear of judgement, criticism, punishment or abandonment and continue on regardless, or dismiss something that I know feels unwholesome.
What this means is:  I will NEVER again SELF-ABANDON.
Can we all understand JUST how relevant self-abandonment was in our narcissistic abuse experience?
I hope you do – because in recognising that it allows you to take so much power back.
This orientation changes EVERYTHING.
Because now you can say "Yes" to life, knowing you can trust your gut, have those difficult conversations when necessary, and you can investigate, challenge, question and say "No" and stop anything that has veered away from the truth of your life.
Becoming Free To Be In Life
To be healthily engaged in life you need to be clear, you need to be solid emotionally. You can't be needy, compulsive, empty or trying to source power outside of yourself from a wounded unhealed internal centre.
To be at this place of being able to fully be in life means you need to have done a lot of work on becoming your own connection to Source, and you must be 100% willing to stand in and generate life from your inner truth without outside dependencies.
This means taking your hands off the steering wheel of life, knowing your real job is to be a match for what you want to experience, let go of all that isn't (especially the fearful, needy, insecure parts of yourself) and allow life to deliver the rest.
Please understand the total surrender into these orientations is by no means perfected by me – it is a life's work. However, what is wonderful, and what I am deeply committed to is staying conscious enough to know that when I do feel uncomfortable that I am right on the edge of further development, and I can recognise this and seek to orientate consciously through it and expand.
This is moving me past the glass ceilings which used to keep me limited, fearful and stuck.
And I'm up for it – at the young age of 47 (haha!) it's time to be an adult woman, not a scared little girl anymore and grow up!
Creating Radiance
This year, there is going to be a BIG emphasis on assisting the community to become RADIANT.
Which means becoming authentic, transparent and powerfully anchored in our bodies and in life. This is relevant for both women and men.
I love how the knowledge, messages, teachings and incredible role models I have been sourcing have all been leading me towards Feminine Power and Radiance.
I once stated I am NOT a feminist. Let me retract that. I AM a feminist.
Not in a 60's way where I think women threw away many of their boundaries (and the ability to be revered) whilst sourcing liberation, but in a way where I believe we can ALL claim our light, power and beauty in spectacular ways.
This is about becoming TRULY and openly ourselves, being free of pain, guilt and fear and powerfully co-creating with life in order to TRULY shine! That is what radiance is…and it is beautiful. It is NOT aesthetic beauty – it emanates from a deep inner beingness.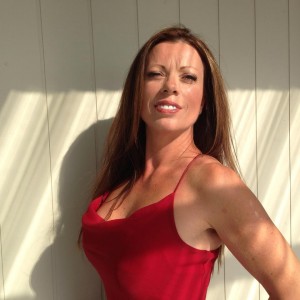 I shared this picture of my own transformation on Facebook to INSPIRE. To help us all realise that that no matter what we have been through every woman and man has the ability to experience emotional freedom, true inner fullness and then shine the love, wholesomeness, purpose and truth which states:
I am proud to be a woman (or man), and to be human. I am proud to stand for what is good and right and true in Life.
This is the orientation I want to stand in and for this year with this community – to share and co-create with you this level of freedom, light, transparency and authenticity that generates true beauty into our lives, and creates real flourishing for ourselves and others.
We have all been through the darkness, and some of you may even still be caught in its stranglehold – however that is NOT who you really are.
The experience of narcissistic abuse truly is to being forth the greatest necessity to emancipate yourself from illusions, fear and darkness.
Recovering from narcissistic abuse is the evolution into the light that your soul is calling you to do.
The MTE Vision For 2014
As we all know the epidemic of narcissism is ever-increasing. Every year the number of people trying to find answers about an abusive person in their life is growing rapidly. Abuse is exploding and so are the numbers of abuse victims.
The reality is a very small percentage of the population knows how to identify a narcissist, let alone know how to respond if they meet one. Millions of people are currently at grave risk of their whole life being torn apart.
In 2013 melanietoniaevans.com had over 600,000 new visitors. While this number is a start, it is merely a drop in the ocean.
In order to make a difference – this number needs to grow significantly.
Beginning this year, myself and the MTE team are going to be putting A LOT of effort into producing material to educate as many people as we can about narcissism, so that we can reduce potential harm on a global scale.
We are starting off this mission by creating a YouTube series on how to identify narcissists, and what to do when you have encountered a narcissist or become trapped in a narcissistic relationship.
In order for this to work I will need your help to spread the word by sharing this material, hitting the thumbs up button and leaving comments.
I will let you know how you can help us in this mission as the videos become available.
What's In Store For You
This year I am providing lots of material to help you focus even more powerfully on your own personal development, creating the release from old patterns of abuse, fear and pain and expanding, becoming radiant and saying "Yes" to life!
As you might know – my belief is that energetic healing is the fastest way to transcend our personal evolution and growth.
So I plan to provide Quanta Freedom Healing to you on the topics that you need to work on most in order to reach your personal growth goals, in a way that is accessible and affordable to everyone.
But more on this later…
I'm super excited for 2014 and can't wait to achieve the things I have set out to do! Please tell me in the comments section what are you excited about in 2014 and what you are hoping to achieve this year.
(Visited 857 times, 1 visits today)
The following two tabs change content below.

Melanie Tonia Evans
is an international narcissistic abuse recovery expert. She is an author, radio host, and founder of Quanta Freedom Healing and The Narcissistic Abuse Recovery Program. Melanie's healing and teaching methods have liberated thousands of people from the effects of narcissistic abuse world-wide.

Latest posts by Melanie Tonia Evans (see all)