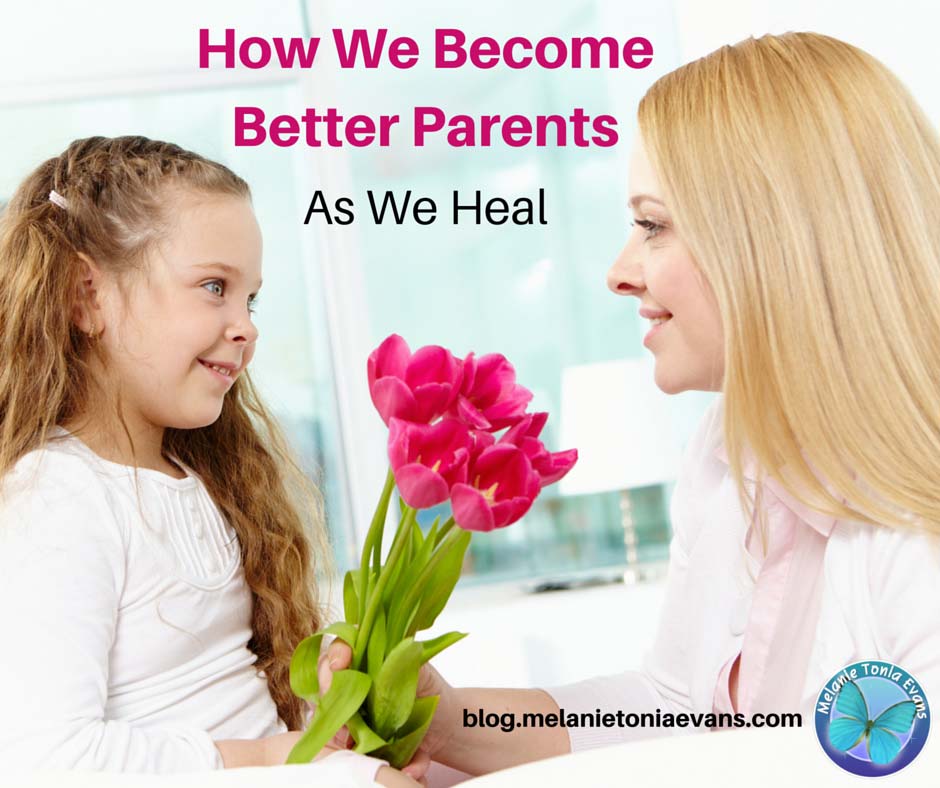 The reason I really wanted to explore this topic in an article is because I am very passionate about our children and future generations. I so believe the shift in consciousness on our planet needs to start with us, as the caretakers of our children and their future children's emotional evolution.
So many parents try to fix and help their children deal with narcissistic abuse, but don't realise that operating from a tormented, agonised emotional state truly makes matters worse. It grants the narcissist more bullets to shoot you with and incites them to use your children as weapons of war.
Making it the highest priority to heal ourselves and lead the way for our children, not only helps diffuse situations with the narcissist, it also grants our children the best emotional platform to learn how to be self-partnered and self-generative and evolve and grow through the situation – profoundly.
This article is not only about how we can assist our children in narcissistic abuse, it is also about how the deep transformations of ourselves sets up enormous changes for the better in the way we parent – enabling us to inspire our children and their future generations in the most positive of ways.
Giving Up Co-dependency and Victimhood
Our co-dependent models, and previous unconscious emotional programming caused us to not only stay stuck in these following beliefs, but to also pass them on to the people we most love and care for.
If I can fix something outside of myself I will feel better on the inside.
My emotional health is reliant on conditions outside of me.
Life is an "outside in" affair – meaning that my emotional health is determined by "what happens to me by external forces", and
I am unaware that if I become an emotional state – by purposefully growing and evolving myself – then all of my life will start reflecting that change accordingly.
We may think that narcissism is dire in its impact to our children and not realise just how damaging our own co-dependency is.
When we start becoming energetically responsible we understand that narcissists can't and don't change – because the very nature of narcissism is the nil ability to genuinely have the self-honesty and vulnerability to face and work through childhood traumas that are creating the maladapted behaviour.
Hurt people hurt people, and hurt people never get better and behave better until they take full 100% personal responsibility to self-partner, meet and heal their own emotional wounds.
Period …
Therefore, as parents recovering from narcissistic abuse, we have to understand that the future of our children needs to be independent of what the narcissist will and won't do.
The more we try to control the uncontrollable and force the impossible – attempt to make the narcissist fix and change what they have done – the more we are not taking responsibility for healing our own wounds and the longer we remain horrifically unavailable and emotionally precarious to our children.
In the years that I have been involved in helping people heal from narcissistic abuse, I have been intimately privy to the plights of their children as well. And I have consistently viewed that if one parent works at becoming a model of healing consciousness and leading the way with their own emotional evolution, then their children usually follow.
This is non-reliant on the narcissistic parent, and profoundly proves time and time again that when the non-narcissistic parent heals their own connections to abuse – and the powerlessness of co-dependency and victimisation that goes with that – then big changes start to occur.
No longer does the parent previously victimised hold the narcissist responsible for his or her life. Rather, they have become invested in their own healing, growth and recovery – recognising that the stuff that the narcissist profoundly brought to their attention was the already existing wounds of their own inner young unfinished emotional business.
Thus, no longer does this person try to force the narcissist to be anything in order to make their life different. Instead they have become a generator of "a life" that is far superior and real to the one even before they handed so much power and responsibility to the narcissist.
With this new self-empowered orientation that no longer feeds the narcissist narcissistic supply, the narcissist begins to lose the ability to hook, derail, or manipulate them.
Bullies cease to bully when they don't get the rise they seek in the first place. Because a bully (a wounded inner child) loses the ability to shoot people with their own fears when those fears are up-levelled.
When people detach from the narcissist on emotional, physical, spiritual, financial and mental levels then the children are nowhere near as affected either.
Truly …
It has a powerful flow-on effect.
The Most Dangerous Recipe For Our Children
I have stated before in my article series that the most dangerous recipe for a child to grow up to become an abuser or someone who will be abused, is the combination of a narcissistic parent and a toxic victimised one.
Both parents are horrifically unhealthy, yet I promise, the most severe subconscious wounding that I have worked on with people, who were abused children, usually comes from the toxic victimised parent.
When I have stated that to the parents who are determined to hang on to hate and victimisation and who are invested in fighting for their own victimisation and powerlessness, I have been demonised as "victim bashing".
And that's okay – I get it how being toxically stuck in victim mode allows us to mirror the narcissist in so many ways a) I will not be responsible for my own emotional traumas, and b) the state of my life is someone else's fault and not my responsibility to sort out.
I was there, and it almost destroyed not only my soul and ended my life, but also pushed my son away from me. He got heavily involved in all sorts of self-destructive behaviour and almost ended his life too.
Not only had he lived the trauma of narcissistic abuse with a step-father – watching my disintegration – he also had an angry, addicted, demented mother who was horribly unavailable, incredibly toxic and terrible to be around.
What on earth are any of us thinking if we think our children need to have the mature sophistication to cut us some slack, believe in us, band with us and protect us?
WE are the parent!
And if we want our children to get better and our world to get better, we have to be prepared to heal ourselves first and foremost so that we no longer are living our life as wounded children emotionally – expecting narcissists or our children to fix us – when it is really is our own job.
I know it's so hard when feeling victimised to accept this, but what else is there to do if we REALLY care for and love our children.
Surely … surely we have got to care and love ourselves enough to get well FIRST.
When I finally understood how I was hurting my son so much by being a self-absorbed victim, it was a huge slap to the face. And a huge wakeup call to the dire and dangerous results that occur in our lives when, as adult humans, we hold someone else responsible for our life, our emotions, our outcomes and our evolution.
It creates terrible results … not just to ourselves … the results are catastrophic for our children.
This is the path of the victim, who not only sentences themselves to a lifetime of toxic resentment, blame, shame and a diminished existence, but also condemns their child because he or she misses out on a healthy emotional foundation as well – which only creates very painful lessons and issues for them in the future.
I know that if I hadn't stopped my victimisation and holding the narcissist responsible for my life and embarked on a profound journey of self-partnering and self-healing instead, my son possibly would never have made it and certainly would not be the incredible young man he is today.
I hear so many victims screaming and jumping up and down and trying to "save" their children whilst having no intention of healing their own original traumas that were the unconscious reasons we sustained and were hooked into abuse in the first place.
Here is the fabulous analogy – which is powerful … in an aeroplane in a time of emergency you put YOUR oxygen mask on first.
Quantum Law (Emotion / Energetic Law) is absolute and is the very rules of "How We Create" – we can't influence anything positively in our life from a place of negative emotion.
Whenever we try to the negative emotion (e-motion – energy in motion) statement is: "I am NOT this thing I seek to create".
Which will always means we get "more of" what we are REALLY being, no matter what we are doing to try and compensate for that.
There is no more tragic way this can play out then if we are trying to control, influence and fix our children when we are not sound or healthy ourselves.
All of this interference, no matter how well-meaning it may be, is unwholesome energy that is conditional and which your child will not take to lightly, happily or healthily.
Because it wasn't healthy in the first place.
Our worry and fear and pain can only and will only cause more worry, fear and pain.
If we still carry all the negative emotions we took on from narcissistic abuse – the resentment, anger, helplessness, guilt, torment, fear and powerlessness and then try to elevate our children to a heathier state of being, we are fighting a losing battle.
Truly …
This may sound terrible – but I promise you it is the truth – you will only make matters worse.  Plus you completely run the risk of being further smeared and discredited and abused by the narcissist and then fuel the narcissist up to be more determined to use the children as pawns against you.
You may then be at severe risk of parent alienation.
A Quantum Law of Life is this: No-one can genuinely love, respect, connect to and honour you until you sort out these states in relationship with yourself – regardless of what anyone has or hasn't done to you in the past.
Your relationship with you is your job, and then all other relationships come from that.
Which means the cleaning up of your own internal traumas so that you can fully love and accept and honour yourself. That is what self-partnering is all about.
Your children will not love, respect you, be guided by you or connect healthily with you until you love, respect, and connect lovingly with yourself – and the only way we get to this level of personal evolution is by addressing the wounds and programming that is inside us that is not allowing us to do so.
Letting Go
Letting go – meaning detaching and allowing – is initially incredibly counter-intuitive.  Wanting to force our will on things and fix and control is one of the biggest issues of co-dependency.
This is one of the greatest traps that led us into and sustained us in narcissistic abuse – the trying to force a narcissist to heal our fears and pain – instead of letting go and taking full responsibility for them ourselves.
We were anxious, triggered and hooked in when the narcissist targeted our insecurities. We had stunted ability to self-partner, connect with ourselves, hold our own emotional energy, self-soothe and know abuse was not our reality.
We accepted a level of "love" that mirrored the level of love that we had at the time with ourselves – a love that was conditional, fear based, anxious and not centred in emotional solidness.
Really, we were unconsciously emotionally showing up as wounded children trying to force a "parent" (the narcissist) to this time stop hurting us and really love us.
When we haven't healed our young original wounds, we inflict the same anxiousness and control onto our children. We don't feel safe enough to hold our own energy and allow things to play out. We lecture, prescribe, jump in and try to change things in order to feel better.
Then, what we discover is the more we try usually the worse things get. Things don't sort out the way we want them to, regardless of how hard we try to make them.
All because we are not working with the Quantum Law of Life. In this state we do not realise that no amount of "doing" will ever compensate for a defunct "beingness", and that we are never showing up and generating life from mere doing – how we and it all unfolds, rather, is according to our emotional inner state.
In regard to our children, stopping our over-involvement is an even more difficult task because our natural instinct is to defend and protect. And in no way am I saying this is not appropriate when necessary – but doing so from a highly energised negative state of beingness does not work, and is in fact incredibly detrimental when narcissists are involved with your children.
It just hands the narcissist bullets to shoot you with and makes your children even more susceptible to be used as weapons in warfare.
I have never seen one case – not one – of an irate, victimised, vocal, devastated, terrorised, angry, incensed, righteous parent fighting for their children have ANY affect against a narcissist. In fact I have only ever seen their children devastated further as the narcissist gleefully lines him or her up for more abuse via the children.
Because that's what narcissists do – find your weakest links and hit them hard.
Whereas, universes apart for these results, I have seen the parents who have worked on themselves diligently to detach, love themselves back to health and not give the narcissist any energy and become non-judgemental, loving, healthy parents, experience the narcissist losing interest in trying to use the kids as a tool to abuse.
It's energetic – truly.
Narcissistic abuse is a soul-evolution lesson absolutely.
And the times we need to remember that the MOST is when our children are involved.
Because, we can stop the buck at ourselves. This happens when we heal the wounds of our previous generations – the ones that embedded in our subconscious and led us into abuse unconsciously. Then we can lead our children out of the darkness and into the light – regardless of whether or not they still have a narcissistic parent.
What is appropriate is to become the most emotionally resolved, healthiest parent you can be – non-conditional on ANYTHING outside you having to change to get there, so that you can be the best, most solid, calm, loving role model possible.
This means letting go of the anxious tendency to try to control and fix everything for your children.
And the irony is the more we do that, and the more we work on healing ourselves, we discover that organically things start to improve significantly.
Our children get better simply by being in our presence.
The Soul Lesson
When we understand bigger deeper evolution reasons – we resonate with deep truths in our cells which help us let go.
We know that our children, at a soul level, have chosen their parents and their journey for specific reasons. It was all a part of their soul desire to heal and finalise soul contracts in order to evolve and raise levels of consciousness.
Whenever we state "something should not be this way" we are not allowing, and in fact our resistance against it means its influence will get even more cemented in our life until we can accept it.
When we see the bigger picture and understand deeply "there is a loving soul reason of perfection for all of this", and when we start accepting and working with "what is", it starts to transform, unravel and heal – and then it is no longer needed in our experience.
Yet, if we set up "this is wrong" and we pass that onto our children also, they too will be plagued and chained in resistance and doomed (literally) to repeat abuse / abused cycles until they start working with acceptance and allowing. None of it will leave their experience until they bless and begin their personal evolution and growth as a result of the experiences that their souls have called forth.
Our children did not necessarily come into this lifetime to just have it all "easy", just as it was never our job to try to wrap them in cotton wool and protect them from "soul growth".
It is the children who have been overly insulated by their parents who have a much harder time dealing with the inevitable challenges of life (soul lessons). These individuals have very little emotional resilience, and grave difficultly in self-partnering and self-soothing – meaning they will hand power over to life and others.
Additionally, this is recipe to suffer shame (I'm not good enough to live my life) and dissociation (I'm not capable enough to live my life) which then creates the seeking of "protectors" to take responsibility of their life for them.
Parents not allowing and guiding children through their growth lessons is a powerful and dangerous recipe for them to seek "parents" (people who appear as protectors who are in fact abusers) instead of being able to show up as healthy adults self-partnered in their bodies able to navigate and generate healthy partnerships.
I truly believe that when we accept "there is a reason for this that IS for our children's highest and greatest good" that we can start working with what is / has happened in a much more positive way, rather than pushing against it, fueling it and making it worse.
Two Scenarios
I want to give you a snapshot of two different scenarios I have seen regularly. One from a parent not leading the way, and then one who does.
Scenario One
PARENT
"How was Mum today?" (Already triggered, angry and antsy – and hates his child being with the narcissist).
CHILD
"She was angry and snapped at me. She was on the phone the whole time texting."
PARENT (In obsession about who she was texting, and angry that she could be so selfish).
"That is so wrong that she does that. When is she going to be better to you? I would never treat you like that. Why does she want to see you if she isn't going to act like a parent?!"
Scenario Two
PARENT
"How was your day today?" (Inviting connection and conversation).
CHILD
"Dad was angry and snapped at me. He was on the phone off and on talking to his girlfriend, arguing."
PARENT (non-triggered and totally unaffected).
"How did that make you feel honey?"
CHILD
"Really upset that he doesn't care about me."
PARENT
"You so know don't you that that is no reflection on you. Your Dad is like that sometimes because that's him – that's what he does because that's the best he can do – but in no way does that mean that you are not worth hanging with and granting attention to.
Are you okay? Do you need to talk about this anymore?"
CHILD
"I'm fine Mum."
PARENT
"Would you like steak or chicken for dinner honey?"
In the first scenario this child is suffering the agony of two parents at war – both speaking adversely about each other. The night is full of tension and pain and the victimised parent is on the phone to family and friends planning the next talk to the solicitor and the child feels abandoned, confused, hurt and angry and retreats to his room to get away from the toxic energy.
In the second scenario the child's feeling have been acknowledged and validated, and there is no toxic overlay of judgement from the parent – just a positive reinforcing of the child's Inner Identity – and a healthy night of dinner, homework and some TV together.
No tension, no resentment.
Just love.
Getting Real in Order to Heal
I see both versions of parents all the time. More profoundly I have been both versions of parents.
The first is the usual result of narcissistic abuse, and the second is the result when the parent has committed full-heartedly to healing and working on themselves after narcissistic abuse.
I've had parents tell me, as a part of their justifications to hang on to their inner torment, that they can't fall apart and work on themselves because they need to be there for their children.
NO, NO, NO!
One of the most positive things my son ever saw me do was to have the humility and self-love to meet my own wounds with total self-honesty. Because, when I did, I dropped the victimisation, masks and defences that I had been holding onto.
The ones that had been damaging both of us so much.
He saw me be raw, be vulnerable and cry rather than be angry. He saw me lovingly nurture and take responsibility for myself whilst I worked through my fragile inner wounding.
This granted him the relief of this message "None of us are perfect, and we don't have to be. What we do need to do is be with ourselves and love our wounds back to health."
I gave him permission to be real.
And thank goodness I did, because none of us ever get well if we don't do this. What a tragedy it is that we have all been programmed to self-disconnect, hide our wounds, put masks on and be "strong" for everyone else.
What good has that done when truly all we have been doing is bashing people up, and continuing to get bashed up by the wounds we had never attended to?
Hurt people hurt people, and they get hurt.
The pattern has to stop if we are going to get well, help our children get well, and create a different world which can start healing from the insanity and get well.
The Ways We Parent Differently When We Heal
Here is a list of the most significant changes to our parenting when we take the responsibility to heal our own wounds.
We stop holding our children responsible for our emotions and take responsibility for them ourselves.
We stop trying to fix things for our children.
We accept and bless the growth lessons our children go through.
We support situations with love instead of judgement.
We teach our children by example that their life and emotions are never dependent on what a particular person is or isn't doing.
We start showing up vulnerably and honestly and stop trying to appear "perfect".
We don't try to compete for our children's love or affection.
We don't need our children to think a certain way, or be a certain way in order for us to be our own level of love and health.
We apologise and are genuinely remorseful and humble about our previous defunct parenting to our children.
We admit and apologise to our children when we are wrong or hurtful from here on.
We do the work to let go of any guilt we are carrying regarding what our children went through – knowing this is not healthy moving forward.
We allow and encourage our children to have a voice and express their feelings without judgement.
We have boundaries with our children that don't involve lecturing and prescribing. We leave out the emotional content and deliver lovingly and firmly.
We stop blaming and shaming our children's Inner Identities and instead guide them in ways that empower their inner emotional containers.
We grant trust, and space and "see" and "feel" that our children have the incredible inner resources and wisdom to find their way.
We empower our children to find and become a healthy resource to themselves. (We may want our children to "want" us in their lives, but it is never healthy to bring up our children to "need" us. The highest level of self-mastery and love is to feel totally comfortable to have the people you love not need you.)
I personally experienced my parenting change beyond description. The healthier I became, and still become, the more loving and authentic I show up, as well as the more stable and mature.
When we no longer have our young wounds screaming inside of us, we naturally become love instead of fear. We start acting like a healthy self-partnered adult instead of a needy wounded child and the results are truly incredible – regardless of what the narcissist is or isn't doing.
I have seen, just like my son, children develop in incredible evolved ways when one parent leads the way. Even children who are being co-parented with a narcissist.
I don't believe their soul gets it wrong. I truly believe all of our souls have a higher calling, not only into our greatest ability to be authentic love without fear, pain and judgement but to also fulfil the purpose and soul mission that we came here to achieve.
What better way to anchor Light when you have been exposed to such Darkness? What better way to heal yourself and the collective of the illusions that have crippled humankind for centuries than to be in the trenches of unconsciousness?
The children I know, who have been or still are exposed to narcissists who have a parent evolving themselves and anchoring light and personal power, are amazing.
They are some of the wisest, most compassionate, astounding evolved souls you could ever hope to meet.
These children will deeply understand and change this world for the better. They will not try to force change from a futile position of fear, pain and victimisation – but rather they will heal separation, and create true authentic connections from their hearts and powerful personal authenticity.
Our children will be the bringers of Unity Consciousness as self-partnered, self-generative leaders.
These are the children of our future who will do amazing things to raise the consciousness of this planet – simply by being Who They Are.
Your child can become this – but only if you lead the way first …
Truly.
I have only one line left to write about the most vital message of all – and it is three words.
Heal Yourself First.
If you know, as a parent, it is your time to heal your wounds to become a healthy self-generative role model to your children I'd love you to join me in the next 3 Keys To Thriving After Narcissistic Abuse Webinar – where you can access profound workshopping in order to heal, as well as experience a 3 hour deeply transformative tele-class.
Please note if you can't make that event live there is a recording provided.
To join me and thousands of people from all over the world to this free event and workshopping, sign up here.
I look forward to replying to your questions and comments.
(Visited 8,053 times, 1 visits today)
The following two tabs change content below.

Melanie Tonia Evans
is an international narcissistic abuse recovery expert. She is an author, radio host, and founder of Quanta Freedom Healing and The Narcissistic Abuse Recovery Program. Melanie's healing and teaching methods have liberated thousands of people from the effects of narcissistic abuse world-wide.

Latest posts by Melanie Tonia Evans (see all)