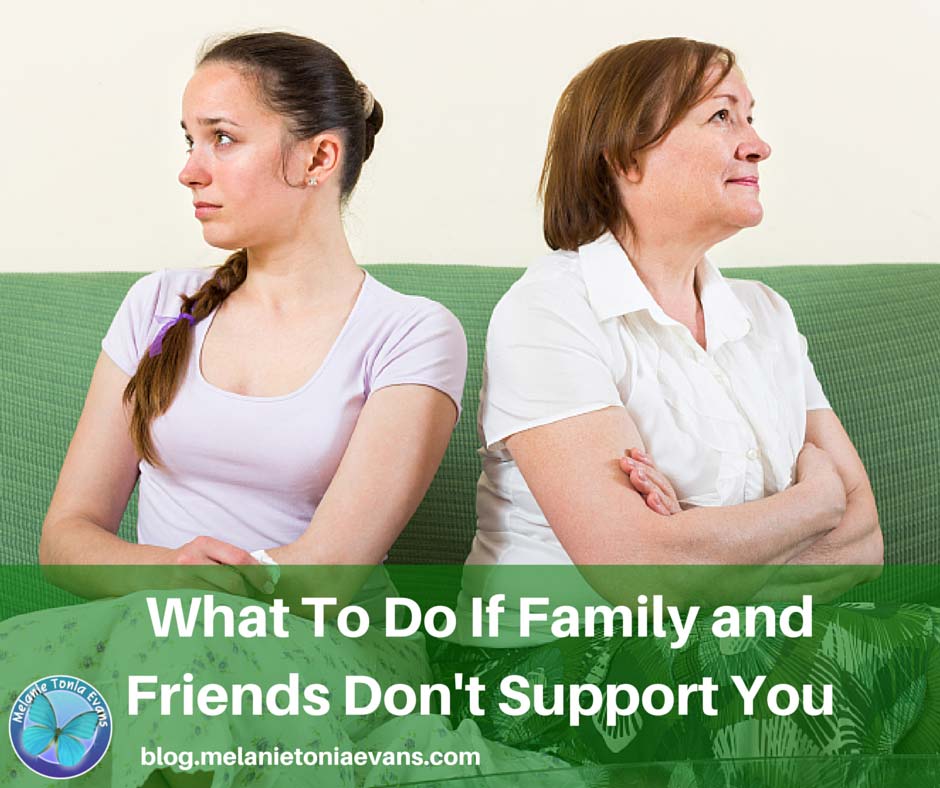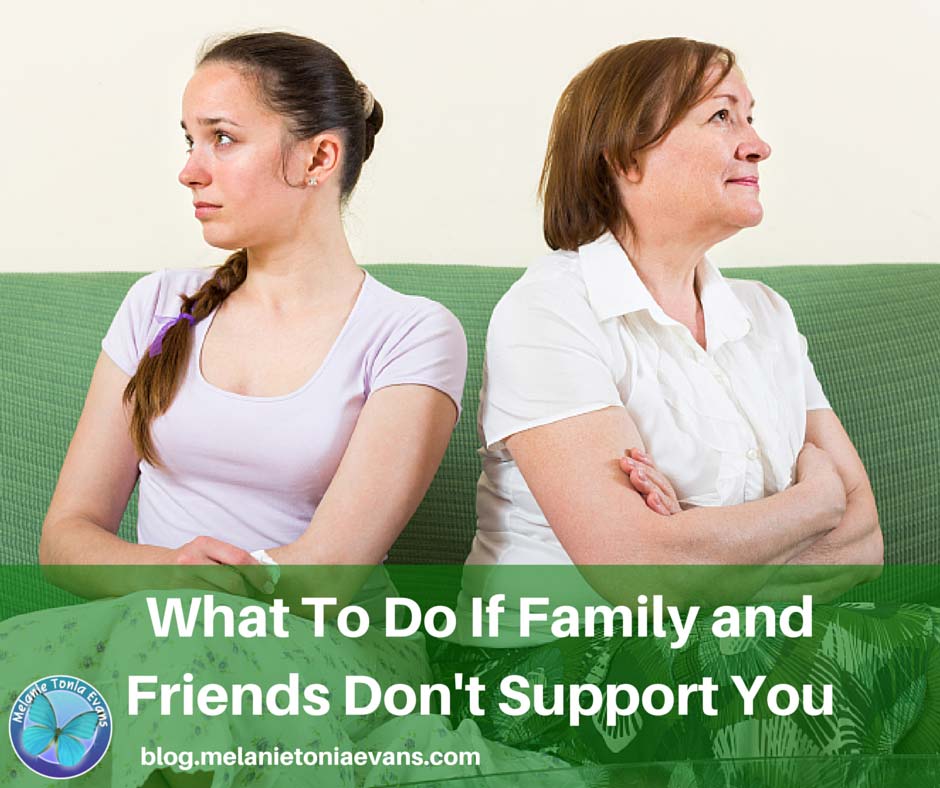 There are many things that are excruciatingly difficult when suffering from narcissistic abuse.
One of them commonly being that people close to you seem to have no understanding of the soul rape that you are going through. Often, adding insult to injury, people close to you might believe that you are the person who is disturbed and not well, and even making stuff up …
Because the accusations you make seem so far away from the "perfect" model person that the narcissist portrays to everyone else.
It has been said before – and it is very true – that narcissists have the ability to be street angels/ home devils – and can be very capable of consummate acting that has people turning against you and siding with them.
All of this only adds to your feelings of aloneness, not being supported and desperately trying to get people to understand and help you with what you are going through.
And despite all your desperate pleas to people to "get" what is happening to you, the more you appeal to them, the less people get it.
This topic is very dear to my heart as I personally witnessed my ex win over my parents, my friends and my son – making me out to be the bad one. I cannot begin to describe how painful that felt at the time.
I hope by sharing this candid story I can give you the strength to face this issue and provide the steps you can take to overcome it.
How It Happened To Me
I promise you, those of you who are suffering the anguish of feeling misunderstood and unsupported by friends and family regarding narcissistic abuse – you are not alone. This issue is really common. This happened profoundly in my life initially too.
Even after I had suffered horrendous abuse, and was suicidal, a family member who I thought had my back, was still going to my marital home that I had fled from (which was purchased with my money and was in my name) to do ironing for the narc.
I found out later that he had her believing I was mentally unstable and he was the abused one. This was HUGE for me (as you can imagine). Today this lady and I have a wonderful relationship, and she 100% realises what I went through, who I am today, and exactly what my journey was and exactly who he was / is.
Rather than blame and hate her for what she did to me back then … I realised and worked on that she was in fact an A.I.D (Angel In Disguise) helping me face my unconscious wounds and heal them once and for all.
If I had not healed those wounds I would not experience the support in my life that I now have – with my parents, with my son (who was also turned against me at one time), other family members, colleagues, friends and people who were all sold the lies and initially believed them.
And back then, in my desperation to have support, allies and people helping me emotionally survive – especially the people who I believed MOST needed to back me up – all I did was push them away harder.
There is a Quantum Law for that … and one that I did not realise until I had my awakening and stopped making what was happening about other people, and what they were or weren't doing, and instead took my power back and made it all about myself.
Initially, this would have been my last choice. Of course I thought that if you pleaded, explained, lectured, stated, demanded and argued that you could get things resolved!
Yet, how interesting that living a life as a co-dependent (trying to get my love, support and security from outside of me) had showed me time and time again how either that didn't happen – or at the times when I had received love and support I had been fearful of it being conditional, or losing it again sometime in the future.
This made "love" and "support" very hard to just "be" with and settle into. I had always felt the anxiety of feeling like I had to constantly prove myself and earn love.
But of course, I had stayed unconscious – because all of this was my normal.
So here I was narc abused, my life being ripped apart, my very sanity hanging on a thread, people being turned against me everywhere – with them having NO comprehension about narcissistic abuse.
After I discovered what narcissistic abuse was (before starting working on myself) I was pushing articles under people's noses trying to get them to read them and understand how "sick" he was. But they weren't listening – they didn't want to know.
My father would say things that echoed most people sentiments; things like, "Both of you should have your heads banged together", and "It takes two to fight" etc. etc.
And certainly I was acting like a crazy, hooked in, angry, demented person … because that is exactly what I was. Hardly the type of energy which comes across as "credible".
Things got worse, wonderful friends of mine for years were recruited by the narc and turned against me! When I went to them about "how bad he was" they would simply deliver the information to him about how demented and sick I was!
I was beyond devastated. I felt like the entire fabric of any support systems were torn away, and here I was alone in this horror, in the bowels of hell with no-one to help me.
Soul lessons come hard … and when our soul is ready to evolve beyond the level we were operating at – it needs to get our attention.
This is the Quantum Lesson …
Support Never Comes From the Outside
I'm going to be really straight with you here – as back then, after my awakening regarding the truth, I was with myself.
People were not doing "anything" to me – they were and only ever can reflect back what we are doing to ourselves.
Our matrix of Life, our hologram, which has us imprinted in every encounter, every event and every connection is a direct reflection of only ONE relationship – the one we are having with ourselves.
So what this means is – if we need people to get it, support us and provide us with emotional support and understanding – we will NEVER get it.
Because the "need" states we have not as yet resolved and anchored into support, calm, understanding and solidness within ourselves FIRST.
Let's have a look where all this got set up in such a screwy way – the trying to "get" ourselves from outside of ourselves, not realising that we are the generative source of our entire experience.
It's really important to realise as children we were powerless. We didn't have the ability to anchor into inner security by ourselves. As children we were totally co-dependent, meaning we needed to have emotional security modelled for us – in order to know how to feel whole, safe, solid, and to be able to self-soothe, validate ourselves and know how to work emotionally with ourselves, without emotional reliance in difficult times in our life.
And that's important – because although emotional support and connection is wonderful and part of being human – if we rely on outside forces to step in and do the job we are not doing for ourselves – we are in "wrong town."
This is the key thing to understand – emotional reliance if you have not resolved, self-partnered and healed your own separation from self – will always only provide you with more painful emotional separation.
The emotional reliance on others will leave you feeling even more misunderstood, abandoned, unsupported and shattered.
This is Life and our soul's way of showing us the truth of the Quantum Hologram – that there is only "us meeting ourselves" and when we remain powerless, as a result of not healing our inner relationship with ourselves, we fruitlessly try to change other people in order to grant us the changes for ourselves.
It never works.
Yet, when we fix the wounds, fears and insecurities between us and ourselves, then everything in the hologram (outer experience) shifts organically to represent that shift.
This includes other people.
The Intensity of This Lesson With Narcissistic Abuse
Narcissistic abuse is the profound evolutionary make or break experience.
In all areas of our life where we have wounding, narcissistic abuse is sure to bring it up, blow it up and slam us with it in a way that is necessary to get our attention.
The problem is, we have been programmed to believe the victim model: "This is going on outside of me, and has nothing to do with my insides!" … which of course renders us powerless.
It renders us powerless because we have NO WAY to change anything or anyone else that is not us! But we do have the incredible ability to change ourselves – and this is wonderful because it brings the power back to where it needs to be – which is inside of us.
Our old painful stuff was our "normal" it was all we knew. That is until we get conscious. This generally happens when there is no other choice (such as N-abuse).
In the case of my own life, I had always felt misunderstood, not trusted and very unsupported as a child in times of emotional need. Things weren't modelled to me in a way that I knew how to self-partner, self-soothe and feel whole.
I was the classic co-dependent from a very young age … feeling that what I did was never good enough to be loved, and I was always trying to win approval.
This carried on into my adult relationships. Initially I picked people who did love me without me having to win their love, and I pushed these people away because I could not trust or accept their love.
Then after lots of personal development and therapy, and when I decided I was healed enough to connect healthily, I started to choose critical, narcissistic partners who were demanding, never appeased and regularly delivered abuse.
And I clung to them – and the reason was, was because I had still not resolved and healed my inner wounds about being distrusted, misunderstood and unsupported and emotionally abandoned.
I conceptually knew about these wounds, but I had never released and replaced their energy imprints (this was before the days of Quanta Freedom Healing). Because of this, some of these wounds were still alive in my subconscious, playing out and causing these themes to replay in my life.
The warning signs had been present before … absolutely. But as the typical co-dependent I was too busy surviving in life, staying busy and distracted from my inner being when triggered.
I was too busy looking after "things that needed doing" or "other people", and I had conveniently missed going inside myself to self-partner and really heal. Additionally I had believed healing was done at a cognitive logical lesson – and I thought that level was enough.
It wasn't … and when not only the incredibly insane levels of being unsupported (thrown under a bus actually) by the narcissist happened, I was also devastated beyond measure to see the other supposed "support" systems in my life fall to pieces as well.
What was it showing me?
The truth was it could only have been in my experience and triggering me so horrifically if the wounds inside me were a match of EXACTLY the agony I was receiving.
These wounds: "I feel unsupported and unsafe in life", "I feel unloved", " I feel unimportant", "I feel betrayed", "I feel mistrusted" etc. etc.
All these painful wounds were there – inside me. And now here they were being delivered from the outside as a huge great sledge hammer … everywhere I looked.
How perfect!
What a wonderful example of life happening FOR me and not TO me …
What better way to finally evolve beyond this to have no-one to rescue me or help me emotionally?
What better way than for this to happen when I was so smashed up emotionally that I could no longer go on with self-avoidance tasks that would grant me temporary props to not heal my inner stuff?
Now, finally … finally … there was no one left and nowhere to go except home to myself.
Thank you soul – you orchestrated it perfectly.
The Results of Working With the Truth
When I had my complete psychotic breakdown, I received an awakening which taught me the truth of all of this …
There is "no outside".
And "there is no mistakes in what happens", and all people including abusers are A.I.Ds in our evolution (Angels In Disguise).
So I worked with it – because even though I was still in incredible trauma (I hadn't healed yet) I was conscious – I had woken up from the trance that had been rendering me powerless my entire life.
I knew there was only one person to work on – myself – and then the hologram of my life experience would reflect that.
Meaning the people capable of being on a level representing my own loving self-partnering would join me at that level, and the people who did not have the resources to be there would leave my experience.
As well as knowing I would have no emotional, mental or physical unfinished business with them anymore.
So I got to work – determined work … knowing everything relied on it.
But really I didn't do this to get results. What I realised (as a part of my awakening) was the only thing I needed to focus on was healing my emotions, so that they would change.
I fathomed even if I couldn't stop everyone turning their back on me – at least if I could feel better about it – and that had to be a bonus! Yet, at a deeper level I knew the shifts as a result of working with energy – e-motion (energy in motion) – in my own body could and would be profound.
When I dealt with the horror of not feeling supported, trusted, believed and loved in my own body with Quanta Freedom Healing, got those toxic wounds out and up-levelled to the organic feelings of love, wholeness and connection with myself – non reliant on anyone else providing it for me –  everything shifted.
And I mean everything.
The narcissist's smear campaigns fell apart.
People who had believed him started making contact with me and apologised profusely.
My old indignant, conditional, judgmental self (which used to hold other people responsible for my own state of being) would have told them to take a leap for abandoning me in the first place.
However, I knew they had all played their parts as A.I.Ds, and I was grateful and happy to radiate love and accept them back in.
In fact, because of the shifts I had done in my own body I was able to develop deeper relationships with these people than I had ever had, even before this had happened.
The narc slipped up in front of my parents and they saw him with his mask off and realised everything I had been saying was true.
The same happened with my son.
The same with authorities.
I was able to finally break ties, and even though I had a horrible settlement (financial lessons and security fears had also been a big area of necessary evolution for me) I was able to focus on my healing, up-levelling and only have the gratitude that finally I had been able to, though these incredible experiences, come home to myself.
It changed everything for the better.
I Did Nothing!
I really want you to understand this – I did nothing to make this happen.
In fact I wasn't even thinking about people "getting it" and understanding me.
That was NOT the focus at all.
What WAS my focus was feeling better about what was happening to me.
And I knew that meant cleaning up my wounding on this topic of "not being supported "and all its offshoots that was bringing it into my experience.
It had firmly become NOTHING to do with other people, and everything to do with what was going on inside of me.
And then, as a result of the inner work, I was able to unconditionally feel supported and whole between Life and myself even when there was still a ton of people deserting me!
THAT is when it all shifted.
And I realise when it shifted – I had NO need for it to!
That's actually the only time anything shifts.
When we be it – it comes.
Meaning we be-come exactly what it is that we were previously seeking outside of us.
But we can't do it for that purpose – and this is why the most powerful Thriver Orientation is: "I will clean up my wounding, make this all about Emotion First – and then what will be will be."
I promise you I was not a special case in these results. These results are Quantum Law and they can't happen any other way. Identical shifts happen for thousands of people in this Community every day.
But this is the catch – you need to recognise the soul lesson, you need to be grateful … you need to see it as evolution and that it is healing something that has not been healed until now.
And you need to drop all persecution, victimisation, anger and resentment towards the narcissist and anyone else persecuting you.
If you don't, it's like taking poison and expecting the other person to drop dead. And it means profoundly that you will miss the soul lesson, not evolve yourself and access the Quantum Field in the way that matches your evolution, and you will be doomed to the same lessons over and over until you choose to awaken.
Narcissists are simply wounded children in an adult body playing out dire unconsciousness. And at the bigger picture level they are a soul-contract, an A.I.D – one of your most powerful teachers, if not the most powerful – offering you the point blank experience of once and for all returning home to yourself.
And, if you can't make the connection regarding the "evolution lesson" as a child (which you usually can), I promise that there are DNA wounds, and genetic wounds that maybe were never yours personally that you have taken on and which have played out.
(In fact the truth is all our wounding was originally imprinted on to us from unconscious others who received their own wounding in such a way. None of it was our own originally.)
Such is the power and intricacies of our subconscious that scientists such as Bruce Lipton, Joe Dispenza and Gregg Braden are exposing to the world.
And, how it is not until we self-partner and do the work directly in our subconscious, that we can heal ourselves at the Quantum Level.
My Greatest Recommendation
With this topic of trying to get people to support you – DON'T.
Heal the stuff inside you that is incensed, disappointed and devastated that they don't.
Heal your support with yourself … and then I promise you – it will shift.
Unsupportive people will go – and those who have the capacity will rise. Support will start pouring in from everywhere – including situations and events as well as people.
Such is the reality when the topic of "support" is cleaned up in your subconscious.
Then people will want to hear about your experiences, and will want to understand narcissism – but that never happens when we are victims.
Because (please know this) victim energy is so repulsive and toxic – no-one wants to be around it! It is NO way to generate support, connection and love. It will only ever generate more feeling victimised.
When I became focused on healing and empowering myself I was not talking about narcissists and my ex as an "evil disgusting person" anymore. And I was not relaying my experience as a victim. People found it fascinating and as I did, realised how awful it is for anyone – narcissist or victim – stuck in unconsciousness believing their life is generated from the outside in instead of the inside out, with no way out.
All the blame, shame and finger pointing was gone – and evolution about consciousness was the topic which important people in my life gravitated to in droves.
Because it was soul food information.
And this happened when I had no need for anyone to "get" anything – because I had "got it" already. No longer was I seeking outer approval – I had it fully anchored within me on the inside from the only person I had ever required it from – myself.
I really hope this article has helped you if you are feeling unsupported.
I know this is a huge issue for people – and please if you are suffering from feeling unsupported, isolated and abused I'd love you to join in with my next 3 Keys To Thriving After Narcissistic Webinar.
Click here to sign up to this life-changing event.
I know intimately what it felt like to be suffering in agonizing pain, and wanting so badly for my friends and family to support me.
This topic is SO dear to my heart and I really hope this candid article has given you clarity and provided the steps you need to take to overcome this.
Please share any questions and comments you have in the comments section below, I respond to all of them.
The following two tabs change content below.

Melanie Tonia Evans
is an international narcissistic abuse recovery expert. She is an author, radio host, and founder of Quanta Freedom Healing and The Narcissistic Abuse Recovery Program. Melanie's healing and teaching methods have liberated thousands of people from the effects of narcissistic abuse world-wide.

Latest posts by Melanie Tonia Evans (see all)