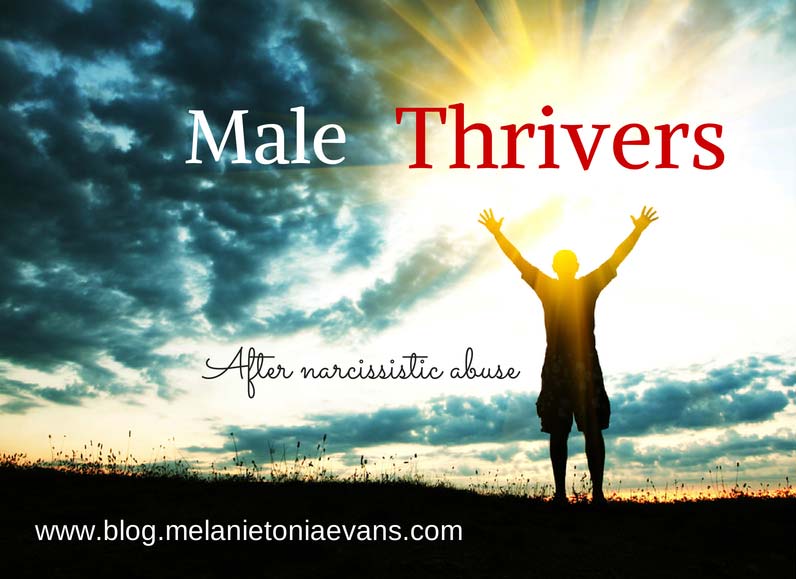 Today is a very exciting day because it is our first ever radio show in the Male Thriver Series.
The community has been asking for Male Thrivers for some time, and as a result I sent out an email to male NARPers within the NARP Community to see if they would like to come forward to share their stories.
Quite a few of the guys responded, and Scott was one of these men.
In Scott's interview he explains why many men don't come forward for support or to share, and why so many of them do suffer in silence.
Within this interview, Scott describes the details of his narcissistic abuse experience, how quickly the commitment and the pressure of the relationship formed, and how despite family problems he had to always focus on his partner – to his and his families detriment.
After several years of abuse, Scott was simply trying to cope in survival mode. Finally, after a few attempts, Scott finally left the relationship.
Scott's story contains information about his inner healing journey with The Narcissistic Abuse Recovery Program, co-parenting and a wonderful Modified Contact tool called Our Family Wizard. 
It is wonderful that many men have been contacting me saying how much they are looking forward to this show.
I really believe the Male Thriver Series is going to be a great resource, and I know that many ladies will enjoy hearing the men's stories too!
If you have any questions or comments for Scott or myself please post below.
The following two tabs change content below.

Melanie Tonia Evans
is an international narcissistic abuse recovery expert. She is an author, radio host, and founder of Quanta Freedom Healing and The Narcissistic Abuse Recovery Program. Melanie's healing and teaching methods have liberated thousands of people from the effects of narcissistic abuse world-wide.

Latest posts by Melanie Tonia Evans (see all)