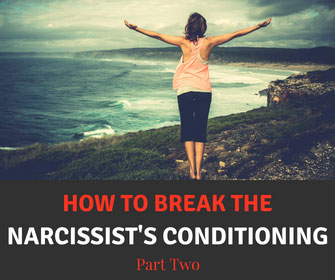 In Part 2 of this series, I am going to take you through the process of how to lovingly and effectively self-partner, locate your inner traumas and release them with a mini Quanta Freedom Healing session.
One of the things I dearly love about this healing process is that it is unconditional.  You don't need to know how it works for it to work, and you don't even need to believe that it works for it to work. This process is completely loving and all-inclusive, meaning that if you are open to receive it, you will.
Also, there is no time and space restriction in the Quantum World, everything just is, and is happening now. This healing as a recording is just as powerful as if you were sitting with me and this was happening live.
I often talk to people about the difference between informational (cognitive) processes and transformational (subconscious reprogramming) processes.
Today rather than just go over information, we will do the real work to heal!
When you experience it, you will understand just how powerful this difference is.
Episode Transcript
Wow – what an incredible response to Part 1. I love that so many of you get it – to change our life we have to change ourselves – our beliefs, and the programming of the trajectories that we have been painfully and subconsciously locked onto.
Okay … what is so exciting is that in the age we now live in, we can … Quantumly … and it's going to be my great pleasure in this episode to show you how to. Today I am sharing with you mini Quanta Freedom Healing – which is the super healing tool in the Narcissistic Abuse Recovery Program. I am not giving you full insight into a QFH shift today, because a 20-minute video won't allow it – my free webinar process does that– but I promise you this will help a lot and absolutely start to show you how we program our subconscious directly and powerfully.
Now, here's the thing, with the work we do today I want you to have an open mind. Those of you who've been in this community for a while know there's lots of evidence these processes work. If you read comments in standard abuse groups, in comparison to the comments and reports in this Thriver Community, they are like night and day. The reason for this, without exception, is Quanta Freedom Healing. I wouldn't be alive and sharing awareness with you like this if I hadn't used it, and also I wouldn't be able to help so many people have the unprecedented healing breakthroughs they have had too.
For many of you who are new to Quantum Healing it is going to seem really weird, or even new agey. I promise you it is actually scientific and is quantifiably recognised. My upcoming book will help you understand so much more about that.
Those of you who have discovered how to heal from the inside out, wonder why on earth we didn't know how to heal Quantumly before this, as well as how much easier it is in comparison to trying to think our way out of our traumas.
So … please know today you may feel confused by what happens IF you try to work it out logically.  There are some things I will do without talking, because I don't have time to explain them in this video. Those full explanations take place in my free webinar where there is more time.
However, you will feel the healing, and that is what is important. You don't need my explanation for you to receive a healing today, because what is taking place isn't happening with your logical mind. Rather, the healing is taking place within your subconscious where it needs to take place, via the language it understands – emotional/energetic connection. This is done with specific intentions, visualisations and Quantum messages to your subconscious which helps you shift out of traumas and into freedom.
You don't need to know how they work for them to work, and you don't even need to believe that it works for them to work. This process is completely loving and unconditional, meaning that if you are open to receive it, you will. There is also no time and space restriction in the Quantum World, everything just is, and is happening now. This healing as a recording is just as powerful as if you were sitting with me and this happened live.
There are some vital understandings I will share with you that will help this work for you. The first one is that all dis-ease, meaning anything that is not aligned and healthy for us has a corresponding trauma program inside our being. What this means is: if we find and release that program, that thing that has not been working in our life will heal. The second is: your trauma programs are not in your brain. They are in your cellular nervous system, inside your body. Your brain has no choice but to follow these programs, and if we try to force our brain to think a different way than the powerful programs that are our Inner Identity, we can literally feel like a complete failure, because if our trauma is significant it is impossible to do.
This is the exact reason why Law of Attraction principles don't work for people who have significant trauma inside them – you cannot drive a Ferrari into the garage where an old wreck is – you have to remove the trauma and make space first. Otherwise, we remain as the 'rusty old wreck' no matter what we try to think.
So what this means is: the more you think about this the less this process works. You don't want to think, just stay open and breathing, and follow the instructions and feel. It's your body that holds all the wisdom and answers. Your logical brain only makes up information based on its pre-programmed past and that's exactly what we want to break out of.
The old way to heal is about getting snagged up in our heads trying to intellectualise stuff like: I need to work out what it is, who it is about, how to combat this and learn a way be different etc. etc. etc.
Yet, what if I was to tell you that none of that is necessary? Or that who or what caused the trauma is not even necessary to investigate or understand?  In fact, all that is necessary to experience a complete healing (where there is no more remaining trauma to try to survive and manage) is for you to feel the dense painful energy in your body, load it up with Quanta Freedom Healing, release it out of your being and bring in Source to replace it and you can get an instant healing on that wound. Which means no more going through decades of therapy trying to integrate and resolve it.
When you shift cellular inner programs you automatically become different; you know how to be, how to show up and how to make your life work in those areas that you previously didn't. There is nothing to learn, only Who You Are Already to re-activate. You have been trained and traumatised out of your True Self. We all were, and it's not until you start living this truth that you understand this.
"Too simple!" you may say. "It can't be that simple!" I hear you, because once upon a time I would have thought it was ridiculous too. That was until I started living this reality every day and was surrounded by a community of thousands of people also experiencing what I was.
Okay – so many of you reached out in the comments of Part 1 and said you related and you wanted to find and shift specific wounds. Please know in this video it is impossible for me to cater to all of your wounds. And, I always follow what my channel guides me to do in these episodes unwaveringly. I was originally going to help you get awareness around all these wounds, and then I was shown how to REALLY do this, which was to show you properly with the first wound, and then you would know how to do it with all your wounds. And that is vital if you are going to get well, evolve powerfully and truly master the unfolding of a new future for yourself.
So, what I am doing today with you, is helping you turn inwards and start shifting out the first way we lose power because of the narcissist's conditioning … and even more importantly what I am doing is helping you wake up to your true power to heal your life, in the best way I know how to do it, so that you can continue this process.
Please know this: to heal for real we need to be prepared to self-partner. Which means instead of running from ourselves and trying to numb out the inner screams with things like food, social media, sleeping, drugs or latching onto others, we turn towards these inner traumas with 100% openness, unconditional acceptance and devotion, as we would to a wounded small child who we adore and want to heal and love forever.
It's the only way home, because the one path to change how other people have treated us, is to STOP doing the same thing to ourselves. We need to give up self-avoiding, self-abandoning and hurting ourselves with self-condemnation. Instead, we need to start loving and healing ourselves back to wholeness, because only then will the rest of the world follow. There is no hope if we don't embrace this as our life going forward, and there is no one else coming to do this for us.
So within so without.
Alright, before we get going, please pause this video and go get a notepad and a pen.
Okay … now lets get started. To start this healing you need to give me permission to come into your space. This process is a co-generative experience. Through intentions and visualisations together we will rewire your subconscious programs, but this can't happen without your permission. So say 'Yes' in your mind or out loud.
Now… lets set this intention together – repeat after me.
'Inner Being I am coming toward you to hold you, love you and listen to you without any judgement. I am so sorry I haven't been with you, and I promise to never turn away again. I now know that you and I need to integrate back to love and wholeness to let life-force and healing in. I love you, and now I come for you eternally – always … Amen and so it is.'
Okay … Let's look at our first wound properly. Not having a voice is huge. We are not heard. We don't believe we are important, validated or valued for what we have to say. The manifestation in our everyday life is that we are left feeling small and overlooked and alone. Our needs, desires, and values are not met. This is a given if we have suffered narcissistic abuse – we suffer from this wound and we have traumas inside us which are generating the experience and the terrors or not having a voice.
Ok, we are going to start claiming and healing your biggest wound in regard to this. I want you to have your journal beside you … close your eyes and take a few deep breathes in and out.  Imagine opening up your body and your heart and just focus on your breathing. If any thoughts pop into your head just ignore them, don't give them energy and come back to your breath.
Now we are going to ask your body to reveal where this first wound is in regard to you not having a voice and being heard. What is the first trauma causing this?
This is where you have to trust, where does somewhere in your body light up as a dense feeling, a heavy feeling, a painful feeling. It could be somatic like it actually hurts or an emotional feeling like an anxiety. It could be anywhere. It could be in your heart, solar plexus, your back … it could be in your stomach. It could be so big that you feel it under your skin everywhere.
Write down where you feel it. It could be really subtle if you are dissociated from your body – just trust – these feelings get much stronger the more we self-partner. The feeling may be huge; you feel it so much. Regardless, write down where you feel it – trust.
Now you are going to connect with yourself and there are two options – you can go for information about this wound if you are interested … or if you don't want the details because you are too scared to go to them or can't get them, don't worry, they're not even necessary to get a shift.
Ok, so you are going to call your Inner Being "sweetheart" or something endearing for you if you are a woman, or "mate" or something like that if you are a man. We need to talk to our inner being the same way we would a young child we adore. If you want information, ask your Inner Being what is the origin of this wound, where did it come from? Do this with feelings of deep love and connection. Then just be with your journal – you may get a scene from when you were a child, or past lives, or a memory from an ancestor which is a wound that you inherited epigenetically. You may get many different feelings visions and words. Don't judge these, try to change these or argue with these. Do not be disgusted by these. Just unconditionally and lovingly allow them, stay open and breathing and write them down.
Now … If you don't want to connect to information, all you have to do is sense the wound inside you, and draw a picture of it however you imagine it to be. You may want to write some descriptive words about it also like heavy, thick, dense … has holes in it. Whatever comes …
We will do this soon, just for the moment wait.
Okay, you may wonder why we are connecting to the inner wound when everything and everyone has previously told us not to. The answer is simple – it's because if we are not prepared to be with ourselves fully we can't heal our wounds. We cannot heal what we are not prepared to feel. What we resist persists. What we ignore continues.
And … in stark contrast, what we hold heals.
Okay … so when I say to, connect to the wound you have identified with love and fascination, as you keep your body open and breathing … don't contract! And, yes it may feel painful, but we are going to release it soon, freedom is close. And when you connect with your wound … don't go into the terrible head story our ego, the internal narcissist, loves to beat us up with. If you have your body open and breathing and your intention is love to your Inner Being, you won't.
Being with our emotional wounds and being fully present without fear and with love and fascination doesn't kill us, even though it may really physically hurt – like feeling a cut on our leg. Running from our inner wounds and having them have to get louder and louder to try to get us to turn inwards to heal them, does.
Ok … so connect to the wound in your body and ask your Inner Being lovingly for information about what it is about or show you what the wound looks like. Be fascinated, knowing that by being with this, with love and acceptance, you will very soon have the ability to let it go. Record the details. Give yourself between one and two minutes and it doesn't matter if you get a little or a lot. Pause the video and do this now.
Ok .. so now that you are back and have connected to and recorded information about this wound, I want you to feel this and rate the intensity of this wound. How powerfully do you feel this painful dense energy in your body as a somatic or emotional feeling? A 10/10 would be 'This trauma is huge I feel it SO much!' and 1/10 would be 'I barely feel it in my body.' Write down what your charge is. Pause this video now to connect and record.
Now imagine the trauma inside you … see it literally as something like black blobs or whatever you wish – there is no right or wrong. Then imagine releasing that junk, that stuff, up and out through the top of your head. Really let it go. It's time to let it go. You may imagine a huge cosmic vacuum cleaner sucking it out. Use whatever method or visualisation that feels right for you. You may see Higher Beings removing it for you. See when it leaves your head that it all dissolves back to native nothingness – back to Love and God for recycling. Pause the video until you have done this as much as possible.
Then feel the space that has opened up within you where that trauma once was. Now imagine above your head a ball of Light. This Light is your Higher Self, God, Consciousness, Life-force whatever you want to think of this Higher Power as. This is your Super Conscious – your highest potential.
Imagine a pipeline from your head to the ball of Light. Now bring this Light down the pipeline and fill yourself with this Light. See all darkness and shadows wash away as you fill with this Light that heals what you can't logically heal. You don't need to know how it heals you – don't even think about that, just fill up with Light. Pause this video to fill up as much as you can.
Now that you have come back… shake your arms and breathe.
Okay, go back to what you recorded about this trauma, connect to it again and rate the emotional intensity out of 10 now. Note if it has dropped how much you have shifted.
Oka,y so that was one major part of your subconscious that you have accessed and worked with. Now I'm going to access and shift some more of your subconscious, other compartments that Quanta Freedom Healing shifts. Just stay open and breathing. (Mel silently performs the shift).
Take a couple of deep breaths. Alright now connect back to the wound and rate it again. Take note if it has lessened again.
So there you have it – this is working at healing your subconscious in your body directly at the causation level, rather than just trying to logically manage the symptoms. That is wound number 1.  We are working on not having a voice. Now here is the thing, when we shift wounds we change, but to do so for real and durably we have to clean things up properly. If we were removing cancer we would want to make sure we got all of it, and that we didn't leave any of it to reinstate, and we would also want to clean up the environment in the body that allowed cancer to grow in the first place. It's the same with our Inner Identity 100%.
So let's check in and see where we are with this wound. Have your journal with you. And I want to formulate with you a goal of having your voice. I believe it would be something like this: 'I can fully speak up and be free to be me, no matter what.' Let's repeat this so that you can write it down in your journal. 'I can fully speak up and be free to be me, no matter what.'
I want you to imagine a previous experience where you know you were terrified to speak up or was shut down horrifically. Feel how it would be to speak up now. It is clean and powerful and clear, or is there still resistance and fear within you?
Rate how clean this feels in your body.  A 10/10 would be – Bouya! I can! I'm there! I can fully speak up! A 1/10 would be I still feel trapped inside my body and I can't at all yet.
Feel inside you and rate yourself, honestly.
Why is it important to feel inside us what is going on? Again the answer is simple – because the feeling precedes the event always. You are the Quantum Creator, and if you can't feel something as real and as possible in the Universe inside you, then it can't appear in the Universe outside you – so within so without.
Is there still reservation? Is there still fear? Do you feel at some level still that you don't deserve it? Does it feel shameful to speak up? If you are not a 10/10 yet the best thing you can do for yourself is keep healing, keep doing the inner work.
Keeping finding and going to the traumas in your body in exactly the same way and releasing and replacing them. And you may reach a 10/10 and then deeper layers will appear at a later stage where you find it hard in a situation to speak up again. This just means deeper wounds in your subconscious have now had a chance to surface to be released, and so the eternal process goes on … and if we keep shifting we just get happier, freer and more whole and complete.
What I would recommend, more than anything, is to not proceed onto this same process for the other four wounds in this 2 part series until you fully clear up all the traumas to do with this first wound to a present-day 10/10.
Then you can move onto the traumas of Number 2: My Dreams are Squashed. Again you will ask your body to show you the traumas that relate to this feeling. Identically feel it, connect to it, write about it, release it, bring in Source to replace it and then rate how it feels for you now. And continue on until you feel the goal of 'I am free and excited to generate my dreams' as a 10/10.
Then number 3: the belief of being defective. This is about terrible shame, connect to that and clean it all out, until you become a 10/10 on the goal of 'I am whole and lovable and totally acceptable just as I am.'
Then number 4: the feeling of having the proverbial rug pulled out for under you – narcissists promising and then cruelly reneging. Shift out all those traumas until your reach a 10/10 on the goal of 'Other people have no power over me, I am free to generate my own dreams and wishes with healthy components and people.'
And number 5: The handing all of our power away to another. Shift out all of that trauma, until you reach a 10/10 on the goal 'I am my own life-force connected to the unlimited supplies of Life-force and Creation itself.'
Amen … then so within so without.
When we be-come it on an inner level then these things organically just are and they come. The inner state proceeds the event. Be it and then it comes. Your life unfolds from inside of you.
And please know everything that you asked about – what you want to shift can be shifted. Even all the blocks and resistances you have to shifting and healing – all of it – and that is exactly what the NARP Program and the Thriver Coaching in the NARP Members Forum is all about – teaching you how to release and uplevel every trauma that is a barrier to being your True Self and living your True Life.
Soooo I hope you enjoyed Part 2, and humbly, in my opinion, once we have suffered extreme trauma, working directly in our subconscious programs is often the only work that truly works, and I hope that this has helped show you why that is and how it works.
So often I talk to people about the difference between informational processes and transformational processes. Today rather than just go over information we did inner transformational work, which is the real work to heal ….and if you want to get into it and powerfully make it work for you, please sign up to my which is my free 16 day recovery course, it includes an invitation to a healing workshop with me, which is the one I really want to invite you to join me in, a set of eBooks and lots more. o.
Also please leave your feedback about this healing below. I'd love to know what happened for you and how you feel now, as well as answer any questions you may have.
So until next time… keep healing, keep smiling and keep thriving because there's nothing else to do.
(Visited 9,020 times, 5 visits today)
The following two tabs change content below.

Melanie Tonia Evans
is an international narcissistic abuse recovery expert. She is an author, radio host, and founder of Quanta Freedom Healing and The Narcissistic Abuse Recovery Program. Melanie's healing and teaching methods have liberated thousands of people from the effects of narcissistic abuse world-wide.

Latest posts by Melanie Tonia Evans (see all)