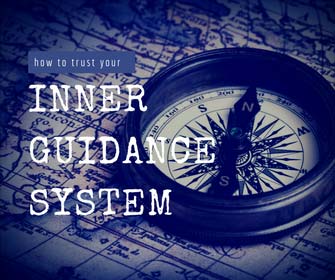 The following is such a fascinating question …
When is my intuition warning correct and when it is wrong?
And it's a really valid question, because we know that the human experience can be fraught with fear.
We all experience triggers of fear going off within us, and many people who are into personal development and consciousness (as so many of you in this Community are) may question what these triggers really mean.
In other words, … When am I being warned about something, or is this an overreaction because of a trauma that has been triggered within me?
So how can we know the difference?
Is it even possible to know the difference?
And if it IS possible, how can we get the proof to know whether our intuition IS right or wrong?
Is the following the right question to be asking …
Is my intuition right or wrong and how can I learn to trust it?
I actually don't believe it is!
And as such, this episode may surprise you … maybe we haven't been asking the right questions about this topic in the first place!
And just maybe … there is an entirely different focus that we can take and develop that means we don't even HAVE to be right or wrong in order to have a healthy, safe and successful life.
This Thriver TV episode is a deep dive into how we can trust our Inner Guidance in realistic and healthy ways and how we don't even have to experience "fear" to know what is or isn't healthy for us in our life.
And just what forging a life forward after narcissistic abuse – without fear – is really about.
I hope you enjoy the conversation about this wonderful and extremely interesting topic.
After watching this episode I'd love to know your thoughts …
How does it feel to know we can direct our path toward the life we want confidently, without having to agonise over whether or not our inner cues are bang on correct?
Please share your thoughts with myself and the Community on the blog.
(Visited 7,193 times, 1 visits today)
The following two tabs change content below.

Melanie Tonia Evans
is an international narcissistic abuse recovery expert. She is an author, radio host, and founder of Quanta Freedom Healing and The Narcissistic Abuse Recovery Program. Melanie's healing and teaching methods have liberated thousands of people from the effects of narcissistic abuse world-wide.

Latest posts by Melanie Tonia Evans (see all)