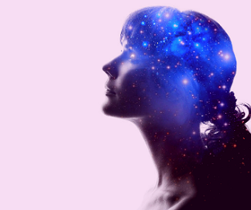 People can experience STUNNING results after narcissistic abuse where not only do they survive and rebuild from the depths of despair, they also claim true joy, purpose, abundance, love, expansion and confidence…and to a far greater extent than before suffering abuse, even when abuse is all that they have ever known.
Is this a fluke or have they discovered a magic potion? How is this even possible?  Maybe these are questions that you are asking yourself.
In today's Thriver TV I am going to take you through the answer –  Soul Graduation – by explaining what it is, how you can access it, and how by accepting the truth of it and claiming it you will not only break free from the pain of what you have suffered, but will also start to live as your True Self creating your True Life.
Video Transcript
What does a Soul Graduation mean?
It means we haven't just saved our lives – it means, literally, we have saved our souls.
In today's Thriver TV episode, I am going to explain to you what a Soul Graduation is, how to take it, and how it will grant you, virtually on a silver plate, the Life you had always wanted – the Life of your dreams.
Many of us know the nicest people in the world have been narcissistically abused. You deserve an incredible life – not the horrible things you have been through. Today, make sure you watch this full episode because I am going to explain the Life compensation that awaits you and how to take it with both hands.
Okay, so before we get started, I want to remind you that if you haven't yet subscribed to my channel please do. And if you like this video, please make sure you hit the like button.
Now let's get going…
The Force Pushing Us to Graduate
Narcissistic abuse is agonising; it brings us to our knees. And when it does, we are shocked to discover that we can't seem to think our way out of it – the terrorised feelings, heartbreak and obsessing about what has happened to us.
We can't just get on with it as we have before. Willpower and determination just doesn't seem to cut it, and we are shocked about this because in the past we used to pride ourselves on our tenacity. When we reach inside to try to harness our usual formidable resources, it's like our spirit is missing; our soul is shattered and there is no hope, drive, inspiration or interest, or maybe even health, to continue with. I understand this; I've been there. I was there in the bottom of that black pit, like so many of you have been or possibly still are. My heart goes out to you if you are there, because unless you have been through it no-one could even begin to imagine what it feels like.
We really only have two choices: we stay as victims, having a diminished life for the rest of our life, or we take the Thriver path and say, 'NO! There has to be more than this!'
And there is more – it's a Soul Graduation. Taking your Soul Graduation means we don't just go through a mere 'survivor' recovery, where we are often stuck with the trauma symptoms of abuse for the rest of our Life – PTSD, agoraphobia, fibromyalgia, adrenal fatigue, and things like premature aging and progressively reduced health, as well as limited ability to trust, connect, love, generate financial freedom and abundance and a greatly compromised ability to experience lasting and durable joy and expansion.
However, if we take our Soul Graduation we became healthier, younger, more confident, loving and connected to ourselves, life and others than we were even before abuse. We start to connect to our True Life of grand love, purpose, possibilities, miracles, aspirations, joy and fulfilment – more so than we ever believed in our wildest dreams was possible.
We feel safer and more at home in our bodies and on this planet than we ever have – without fear and defences – which is a huge accomplishment from our previous selves. We become Grace-full and Power-full simultaneously – such is the freedom of Soul Graduation.
Okay, so, I want to ask you these questions.
Do you want to feel free of anxiety, depression and pain – even more so than you ever remember feeling?
Do you want to be able to regenerate your life in powerful, joyous and loving ways without the fear of being devastated and destroyed again?
Do you want to finally be free of all your limitations and to expand into life truly as yourself, living your highest calling, your true A-life, whilst sharing your unique self with the world?
If you do, this video is for you – because I don't know of any bigger springboard to achieve these things from than from narcissistic abuse.
I personally always wanted these things all my life, and I applied myself to masses of personal development for decades to try to achieve them. It didn't work – what did work was healing for real from narcissistic abuse.
And I know why it worked – because finally I turned inwards to take my Soul Graduation.
Narcissistic Abuse is a make or break deal.
We evolve or dissolve.
We integrate or disintegrate.
We are submerged in the bowels of hell into such darkness that the only way out is to release our trauma and fill ourselves with profound Light where that trauma was.
How do I know this to be true? Because against all odds I chose to actualise and received my Soul Graduation, and I have been honoured to see so many others achieve this too.
We did this by turning inwards to self-partner and meet our traumas within with an energetic healing process that accesses our subconscious traumas, loads them up, lets them go and brings in Source – our superconscious Higher Self – to fill up where those traumas once where.
This shifted us from the Old Self and fearful painful programs, to our True Self who knows how to be whole and healthily connected to life – organically.
Quanta Freedom Healing is the subconscious super-tool in NARP that myself and many Thrivers in this community have used to load up and release the previous inner traumas that were eating us alive. These were emotional wounds stuck in our Inner Beings that no amount of logical thinking could heal, integrate or let go of.
And god knows, before using Quanta Freedom Healing we tried!
What Does Our Soul Graduation Produce?
Your Soul Graduation allows you to be released from the emotional pain that is tearing you up. This is, ironically, the very same emotional agony that is pushing you to take the graduation. The trauma is the signal to self-partner, meet and release Self from those inner parts that are not your True Self, so that all else can follow.
The state must precede the event, which means that when we deal with our Inner Universe (our emotional inner composition) the Outer Universe that we are intrinsically connected to must shift as well – it is Quantum Law.
This means we have graduated past 'that level' of people/events/occurrences in our Life and our Being now has access to higher levels of existence than the ones we were previously experiencing our life at.
Let me explain in a deeper way with an example. Let's say that you had unhealed traumas from your epigenetic, past-life and childhood history of 'the people who love me abandon me'.
Because this is a strong emotional charge and therefore a subconscious program that connects the topic of 'love' as a TRUTH for you, you will try to logically choose people who are available to love you healthily, yet your subconscious pre-programed 'love code' is stuck onto the painful truth, like a heat-seeking missile locked onto a target.
Therefore you will unconsciously collude again (and again) to connect with people who are highly suspect of doing this, and you make all sorts of justifications and excuses for being with them (which we TOTALLY believe to be real excuses when we are stuck in emotional subconscious programs that our brains are wired to fulfil no matter what). Each time you do this you have the exact trauma ripped open again, as well as other previously unhealed epigenetic, past-life, childhood and adult accumulated wounds.
Then you have even more trauma connected to this belief/subconscious program, which gives it a greater force to live on inside of you and keep playing out to the letter, no matter what you do to logically try to change it.
Taking a Soul Graduation halts the vicious circle by waking us up, and this is the consciousness that we awaken into:
Our entire purpose here is to take back our God-like Creator Self – meaning that we have the ability to be the generative source of our own experience regardless of what others are or aren't doing.
Ceasing thinking that life is happening to us and realising that life is happening through us.
Understanding we cannot be unconsciously participating in and experiencing a trauma unless we have the matching trauma already programmed within us.
Realising that having unresolved previous trauma means we are carrying this susceptibility, and if it is powerful and emotionally charged enough we are a continual target for that same trauma reappearing in our experience.
If we release trauma from our being and reprogram our subconscious programs back to our organic True Self state (which is Who We Are without trauma trapped inside), then the people and situations that were delivering 'more' of the same trauma must and will dissolve out of our experience – it's Quantum Law.
All of Existence and Life is positioned for our Soul Graduation and is rooting for us to break free into the highest and truest expression of ourselves, and blesses us with wisdom, inspiration, love, possibility and miracle every time we let go of trauma and make space for Source to enter us as us.
We are not here to suffer. We are here to claim our Soul Graduation and be exalted, despite what it all looks like.
How Do We Deny Our Own Soul Graduation?
This is how we know if we are still stuck in our painful Love Codes – we continue to feel like a victim. If we can still feel inside us the trauma of other people hurting us, abusing us, punishing us, annihilating us, not showing up to love us healthily – or whatever else it might be – it is because we have not yet healed beyond this hurt. It means we still have the existing trauma wedged within us.
We may feel like we are 'unsafe in the world' or 'it is not safe to be ourselves' – many people who have suffered horrific relationships and narcissists absolutely have these entrenched inner programs playing out. I was one of these people, and these beliefs were very impactful for me.
I know I used to believe, as so many of us have done, that it is impossible to heal from past emotional devastation – and that it will live on within us forever and we can only hope to somehow manage this trauma.
However, with every cell of my being and fibre in my heart I want you to know this is NOT true – with Quanta Freedom Healing (you may have heard many people in this community bang on about the effectiveness of NARP!), you can totally purge the trauma from your cells and Inner Being and live without it – because it simply isn't there anymore!
That is the reality Thrivers live by.
Many people may view 'taking our Soul Graduation' as victim blaming and allowing abusers the easy way out by not holding them accountable. This is not true. I have seen more abusers come into accountability than ever before, when people take their Soul Graduation. This is because when we are healed, healthy and solid, toxic people no longer have power over us. We have the strength to go in and fight the good fight for both our Self and our rights without our traumas derailing us and granting them the bullets to keep abusing us with.
Some people also get very upset about personal healing responsibility and taking our power back in relation to young children being traumatised and powerless against abusive adults. Absolutely this is true. Children are powerless to heal and help themselves. Many of us in this community suffered abuse and unconscious parenting as children. A huge proportion of the population in our generations and previous ones suffered significant, and even unspeakable, abuse at ages where they were powerless to take action, have boundaries or hold abusers accountable.
However, as adults, if the trauma is still trapped in our body, waiting for others to fix us is fruitless. And as adults, when we do turn inwards to heal what we discover – as myself and so many others have – is that deep within our beings are terrible human accumulated traumas that, as well as traumas from our childhood, we have been carrying from the collective, possibly our gender, race, ancestors, and our past lives.
We also begin to understand organically as trauma leaves and bigger picture truths arise within, that the unconditional Universe Quantum Law of 'so within, so without' was in the families we arrived into, matching us up with the continuation of our already existing predisposed traumas that we were born with.
If we wish to stop the patterns, there is only one way to do so – create a change within our Inner Beings to become the change that we seek to live.
Then not only do we put an end to abuse patterns in our lives, we also choose different partners to cogenerate parenting with for our future children, and/or we impact and heal our children who have already experienced abuse – by leading the way for them – which is essential.
And then we send out a ripple effect of healing for our existing and future generations. We are not just healing ourselves, we are helping heal humanity.
In stark contrast, if we stand for victimisation and righteously believe abused children need to grow up to become aggrieved adults, we will not generate a healing change. Rather, we stay firmly wedged in the pain, fear and judgement that keeps the abuse/abused cycles going.
How do children of victimised parents grow up? Either as victims or perpetrators – it is two sides of the same coin.
Only being actively responsible for our own Soul Graduations, one person at a time, can free ourselves and our world from this.
Graduation In Real Time
A true Soul Graduation is a two-part process. The first is changing ourselves on an Inner Level to be different regarding a particular topic – when we release the painful trauma around a topic then there is no more pain regarding it. We start to think completely differently about it – because our brain's neuro wiring organises itself around our subconscious inner programs – the brain follows the body, always.
This means wisdom, acceptance, hope, inspiration and even joy and excitement concerning this topic replaces where fear, pain and confusion once reigned.
This means that once you have done the appropriate inner NARP work, no longer will you believe you are 'not enough', 'incapable of getting love right', 'unable to speak up when in need', 'unsafe in the face of a toxic other', and the list goes on and one. And the crazy good thing is that you didn't have to LEARN anything to get there. When you bring in Source to where the trauma once was, you shift into BEING the change you seek.
Then the real thing can come.
Be it and it comes. That is what be-come means.
Yet, there is second essential step to a Soul Graduation – to be prepared to meet the topic and do it differently in real time.
Life is forever generous and completely supportive of your Soul Graduation, granting you everything you need to fully get your certificate, which is access the next highest level to your True Self and dreams.
Let me be really clear with you… When I hear that people are TERRIFIED of being in the company of a narcissist; are not willing to speak up; are not able to be truthful, direct or have the difficult conversations and shirk the responsibility of laying boundaries and doing 'the right thing' to honour their True Self, which before the inner shift is usually the VERY thing we are most terrified to do – I know that not only are they nowhere near their Soul Graduation, they are doomed to keep living painful patterns over and over and over again. This is because Life is never going to give up on them and will grant as much pain necessary to give them the opportunity to go within, shift out trauma, bring in Source and be-come different and then DO differently in real time.
What does that look like?
It looks like and is saying, 'Bring it on!' to:
Narcissists showing up in your path so that you can be fully yourself without handing power away, dimming down, hiding, running away or getting hooked in.
People crossing your boundaries so that you can speak up and place limits, and be willing to lose it all to get it all.
Life pushing you to the next level, by not shifting until you do the necessary act of courage; show commitment to Self, and self-love and respect to live aligned with your soul truth and values, regardless of what anyone else is or isn't doing.
Dependencies that you thought were your Identity breaking down so that you are forced to value and come home to yourself – to start generating your True Self and True Life powerfully.
When you know that all of Life is granting you everything you need for your Soul Graduation, then you will accept it with both hands and a loving grateful heart. You will be awake and excited and punching the air with joy at the results you achieve by showing up and doing the thing you most need to do, because you start to be free of fear and pain and able to fully be yourself in Life.
When you reach this level of joy and wonder and growth, then you will see exactly what Life will grant you – more joy, wonder and growth – in the most stunning abundance and glory you could ever imagine.
This is Soul Graduation – experiencing that when you are no longer fearful of walking under ladders then all ladders will be removed from your path. The almighty cogs of Creation itself say, 'You Graduated, you have passed go, you blitzed that level, now you are released into the next Higher One that is filled with abundance and blessings for you.'
Do you want this?
If so, Thrivers write below, 'I am shifting my fear OUT and walking under ladders NOW!
Okay, so the 'shifting' part is what makes the doing so much easier and more powerful. I would love to show you how this can be your reality by you learning about NARP and my Thriver healing techniques in my free 16-day course and free workshop. You can do so by clicking this link.
And if you want to see more of my videos, please subscribe so that you will be notified as soon as each new one is released. And if you liked this – click like. Also, please share with your communities so that we can help people awaken to these truths.
And, as always, I look SO forward to answering your comments and questions below.
The following two tabs change content below.

Melanie Tonia Evans
is an international narcissistic abuse recovery expert. She is an author, radio host, and founder of Quanta Freedom Healing and The Narcissistic Abuse Recovery Program. Melanie's healing and teaching methods have liberated thousands of people from the effects of narcissistic abuse world-wide.

Latest posts by Melanie Tonia Evans (see all)