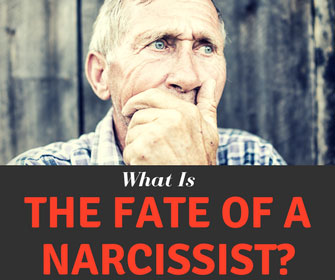 I know how shocking it feels to see a narcissist get away with it.
Here you are traumatised, and shredded bare of your health, happiness, and resources … and the narcissist is prancing off into the sunset with their brand new life as if you never existed.
Naturally, it is beyond devastating to believe maybe there isn't a compassionate Creator or a healthy natural order of things.
Are we really in an upside-down universe, where bad people and bad behaviour are rewarded and it's the good people who get hurt and destroyed?
Do narcissists get to live out the rest of their days, destroying lives, without ever being rebuked or karma serving them their just deserts?
In today's Thriver TV episode, I share with you the truth about all of this – how, despite how it seems, there is a benevolent Universe which grants us immense spiritual compensation for all that we have lost, and divine retribution to narcissists – without us even having to do anything to make that happen.
Transcript
Ok, so there are two big sides of this … regarding the wondering what will be the fate of the narcissist.
The first one, which is about the terrible injustice we suffer regarding what happens to the narcissist after decimating our life so horrifically.
The second is this angle, which also plagues people significantly: the concern about the fate of the narcissist from the viewpoint of not being able to rescue them from the terrible fate of a False Self.
Many people, who have recognised the terrible disordered self that the narcissist is, hate the thought of how they will end up as result. For those people, please know I am going to address this for you as well.
So … in this episode, it is my greatest desire to help you move out of the trauma and into peace and the bigger picture in regard to 'what is the fate of the narcissist'. And that's really important, because I promise you it is an integral key to your recovery journey.
Okay … let's just dive straight in and see where this takes us …
The burning question people ask is this: Does karma pay the narcissist back for what they do. My answer to that is 'Yes'. Then people ask, 'When is it going to happen?' And I answer them with: 'It is happening to them every second of their very existence, every day.' Then people look at me like I am an alien and say to me, 'But he /she got the house, the cars. He / she has the money, the lifestyle, a new lover and now I'm alone, can't even work and can barely put food on the table.'
Please know this: the happiness in our lives, none of it, has anything to do with what we are 'getting' or what we have 'got'. That's an illusion.
And before you think I'm just giving you some sort of fluffy 'love and light' New Age speech, I want to challenge you to feel into this deeper as I explain it to you.
Happiness only is to do with who we are Being. Truly prosperous people in the world have the richest Beingness, which actually has nothing to do with what they do or don't have.
There are multi-millionaires who have an incredibly healthy Beingness, and there are people with no money at all, who also have abundantly prosperous Beingness.
Incredibly rich people can be destitute at this level. Narcissists are totally destitute at this level, because there is NO Beingness. I mean that literally, there is no True Self at home within a narcissist.
And I can almost hear the questions that this is bringing up for you. You may be thinking, 'Melanie right now … well I'm miserable, I'm destitute on all levels, and I am certainly not having happiness or prosperity on any level. What are you saying about my Beingness?'
What I am saying – or getting to – is that you have the ability to heal your Beingness. YOU can heal yourself, by releasing your internal trauma, into a consciousness and alignment where not only will your Beingness start to flourish, but also where you will be able to get anything you want. And this won't be as a result of trying to create your Beingness, but because these things are a healthy expansion and extension of your already established Beingness. And then … no matter whether you obtain modest or grand things, you will deeply love and appreciate them.
Here's one of the most important things to understand when we make our Beingness reliant on False Sources – meaning people and things outside our relationship with ourselves and our Higher Power – we will never love, appreciate or be appeased with who or what we have.
That is precisely the narcissists never ending pure living hell: no matter what I get my ego will eventually be bored with it, find fault with it and need something better to replace it.
Imagine this for a moment, thinking that you had found the thing or person to finally take away the screams coming up from an empty, terrible gaping hole inside you, then being high as a kite with the relief from that pain, and then discovering that band-aid falls off and the inner screams are back again.
That is the narcissist's real-life nightmare. This is why they are SO happy with any new source of narcissistic supply – whether it be a new lover, new car or new mansion. Then those things all sooner or later become lifeless annoyances again. Not attractive enough, not expensive enough, not grand enough. Someone else has got a better version than the narcissist. That is the plight of the walking dead. That is why the narcissist must consume, and steal energy, resources and people's life-blood constantly.
Think about this: why is there so many rich and famous people who suffer from chronic depression, substance addiction and suicide? My opinion is, despite having it all, they have never found durable peace and happiness, which they thought stuff, money and privileges would provide.
These people who have tragically ended their lives, or substance abused themselves to obliteration, (yes narcissists do this too) may or may not have been narcissists – but the following I believe is true. If there was any True Self left within, and they had met it and healed it back to wholeness, they could have had true prosperity and radiated from within the joy of the life they lived.
In real life terms, sitting back here observing so many real results in regard to Thriver's lives and narcissists, this I see always: the people who were abused by narcissists, who are determined to heal, and take their focus off what the narcissist is or isn't doing, and who or what he or she is or isn't having … to do that … regularly speak of the narcissist coming undone, being caught out, unravelling and then having court rulings against them. These people take back their power with the narcissist being unable to effect them anymore.
Dr. Christiane Northrup and I spoke about that in my interview with her on Hay House this week, about how in this Community, more and more people report that narcissists are losing court battles against them, and getting their just deserts.
I truly believe this is more to do with the person reporting this, and their Beingness, than the narcissist coping their karma … and please let me explain why.
The Universal system of Life, whether you want to call it God, Source, Creation or Consciousness, I believe works like this: 'I am giving you MORE of who you are Being.'
For us, if we are Being victimised, shell-shocked, resentful and devastated, the Universal cogs of life say 'Okay Jo, Anne or Greg … I respond to your Beingness, here is MORE of who you are Being.' And, naturally, everything we try to do just unfolds as more trauma and despair for us.
However, in the case of the narcissist, there is NO Beingness. There is no True Self home. It is curled up, shrivelled up and catatonic in the corner, because the narcissist divorced it long ago, and put the False Self in its place.
The narcissist's entire life is a cartoon cut out – with stuff and things that can't even be really felt or connected to, and nothing has ANY meaning other than feeding the significance of the True Self.
The narcissist is as disconnected to God / Source / Creation/ Consciousness as anything can be. The narcissist is a part of a rogue disorder which has no Consciousness energy system of its own. In short narcissism is a virus that is a law to itself and because it is disconnected form a Higher Source there is no ability to access joy, love and true lifeforce.
Higher Consciousness is not responding to the narcissist, he or she is doing it all to themselves, living in the reality of hell on earth, all by themselves, disconnected from the organic flourishing and nourishing of life, as a result of their choices to stay disconnected from that.
Ok, so why do narcissists take a real life fall? Why do they lose stuff, properties, access, rights, privileges, and power?
This happens when their victims heal and take their power back.
More and more every day now, people say that the karma bus has hit the narcissist. But truly it was their OWN good manifestation karma, because the narcissist – with no self – has no energy of their own.
I had a massage yesterday from a lovely lady, and she asked what I do for work. Then, she told me how her ex-narcissistic husband terrorised and hurt her and her children for thirteen years, and how she finally left him and worked hard on her healing.
When she became Anti- Fear (that's my word by the way!) which is the ability to have zero fear or negative emotions about him whatsoever, she calmly and clearly took his threats to the court house and put an intervention order on him for her and her children. Then she calmly walked the straight line of having a parenting order created, which he refused to agree to (no surprise there) and he threatened her again by email. Again she presented that evidence and she was awarded full custody.
This is the deal with the narcissist having no true life-force of their own, they need your fear to hurt you. There don't operate as a Consciousness Component and therefore Life is giving you more of your Being NOT theirs! (They don't have a Being.)
As my massage lady said: 'When I didn't fear him he couldn't do anything to me anymore.' It looked like his karma bus came, but it was REALLY her True Self empowered up-levelling that was the creator of what happened. Because narcissists when they fall, crash heavily. We think it is karma, but I want you to think about this: we know there is no co-operation with narcissists, no mutual agreements or win-win outcomes– it's an all or nothing deal. And when you heal and unleash your True Self into the equation – you must create so within, so without – your desires and healthy needs are met, and the narcissist loses out what they were trying to do – defeat you.
That's the deal.
And what about narcissists as they age, what happens there? This parts happens all by themselves – absolutely.
Let me explain … when we consider the natural order of things, what happens without a true connection to life-force, love and joy? This: everything starts to breakdown. It's exactly like any entity that is infected with a cancer. It is destroyed. The narcissist is infected with the False Self, the ego run amok, that is not only destroying the narcissist's environment but also the narcissist.
I wrote about this years ago in my article written July 2012, Has The Narcissist Really Moved On and Having a Great Life?
 This is what this article said: 'Narcissists get old and sick, they lose their looks, their charm and their charisma. They lose their formidable ability to seduce, dominate and intimidate people. They are not the immortal Gods they would like to think they are.
Eventually all narcissists end up facing their tormented self that they have made a lifelong career of avoiding.
Eventually, just like the picture of Dorian Gray one day the narcissist comes face to face with their most horrifying nightmare – the tortured self that no amount of avoidance, materiality, manipulation, exploits or lies could avoid.
They meet the real tortured self that bears no resemblance to the pathologically constructed False Self.'
Also, for those of you who are so upset – understandably – about the narcissist heading towards this fate in old age, I wrote another article in September 2015 called The Soul Contract With A Narcissist where I shared about my Life Between Lives session that revealed what souls are doing and where they end up, including the fate of narcissists.
I really would love you to check out that article, especially if you are heartbroken about what the narcissist's fate is, as I know some of you … especially if the narcissist is your child, can be totally devastated because you are so worried for them.
In my LBL session, I discovered that there is only one place where souls ultimately go to – which is Oneness – which is Creations' Love. We all go there to where we came from. Back to love. As I healed, this brought me so much comfort and joy to know that hurt people who hurt people, also receive love. We are all in this together, and those who need love the most, don't go without. You will find the link to this video in the description.
So I hope that this episode today has helped you let go of putting your life on hold until the narcissist has got their karma, and allows you to accept that you can let go and allow the narcissist to be on their journey, no matter what it looks like.
Yesterday I sent an Instagram post that reflects this all perfectly, and what I talked about in it is this:
When we heal and become connected with our True Self and True Life we couldn't care less if the narcissist wins lotto, dates a super model or owns all the tea in China – because we know they can never experience the Beingness we now have. And we don't hold that up as a punishment to them, because as a True Self having a True Life we want that level of Beingness for everyone.
And we know everyone is going there one day – it may just not be this lifetime – because ultimately there is nowhere else to go.
So, I hope you enjoyed this video, and I'd love to have a discussion on this topic with you – so please scroll down and leave your comments and questions below.
Also, if you'd like to learn more about how to heal for real from toxic relationships and narcissistic abuse, you can sign up to my free 16-day recovery course, it includes an invitation to a healing workshop with me, a set of eBooks and lots more.
So until next time… keep healing, keep smiling and keep thriving because there's nothing else to do.
(Visited 19,113 times, 13 visits today)
The following two tabs change content below.

Melanie Tonia Evans
is an international narcissistic abuse recovery expert. She is an author, radio host, and founder of Quanta Freedom Healing and The Narcissistic Abuse Recovery Program. Melanie's healing and teaching methods have liberated thousands of people from the effects of narcissistic abuse world-wide.

Latest posts by Melanie Tonia Evans (see all)