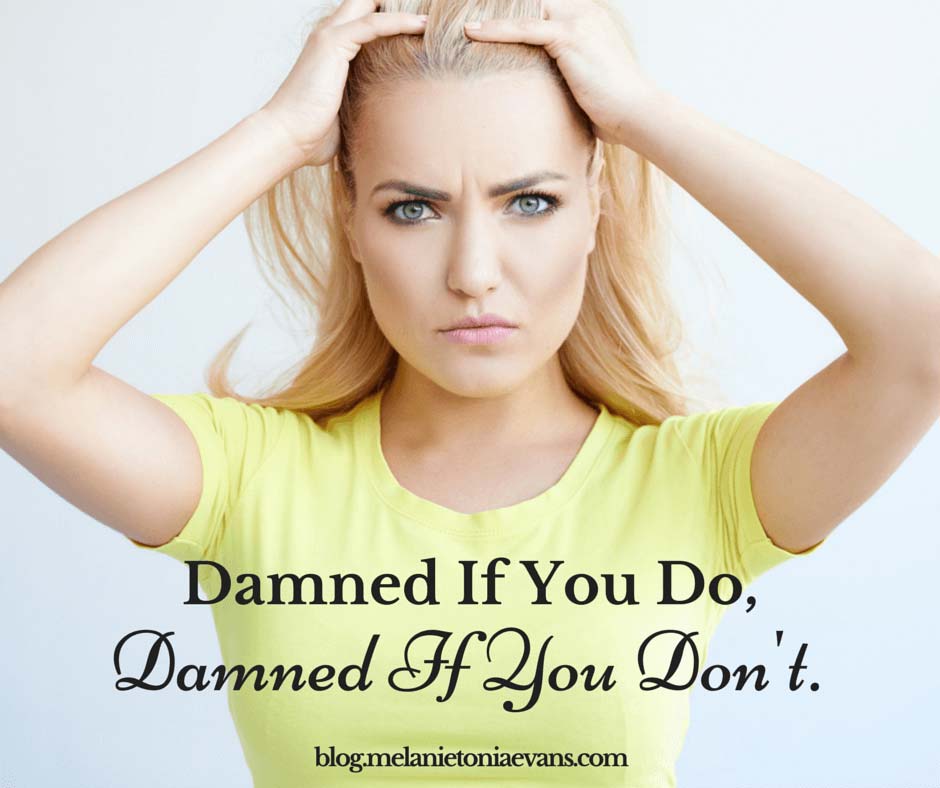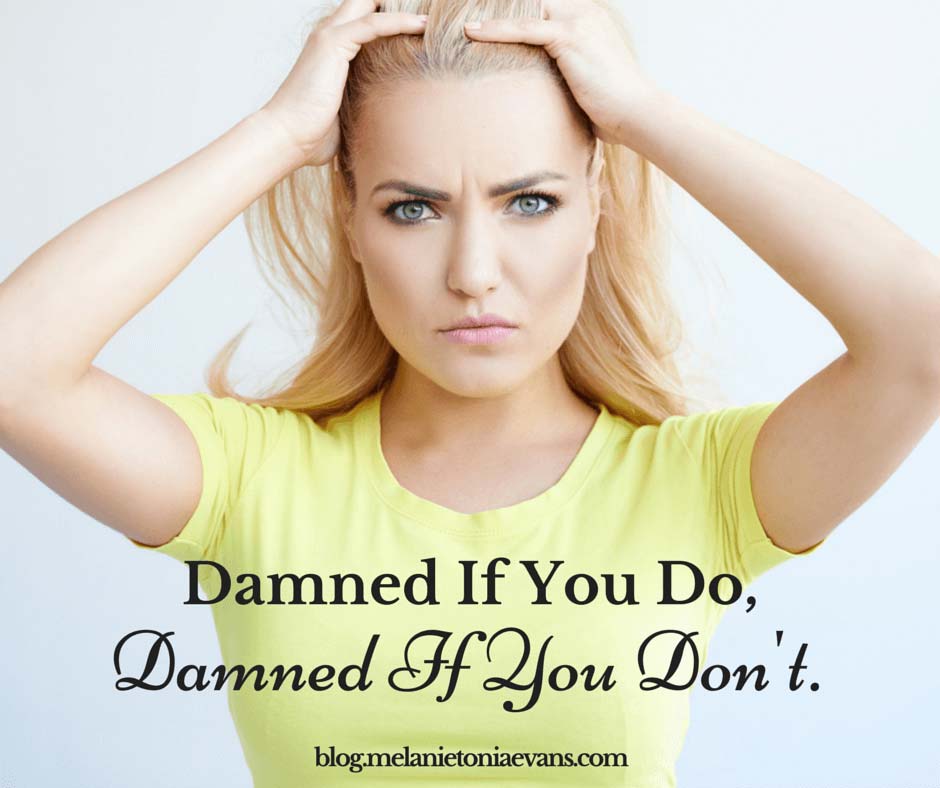 One of the most frustrating things about being narcissistically abused is that you are often told how bad, insensitive, selfish, uncaring and incompetent you are. It doesn't matter how hard you try to do the right thing, the narcissist still finds fault with you.
If the narcissist in your life is / was a love partner – the relationship didn't start that way.
In stark contrast you thought you could do no wrong with this person – in fact you couldn't imagine them ever getting annoyed about anything.
Generally … that's how narcissistic relationships kick off – as glorious and delightful.
If the person inflicting narcissistic abuse in your life is a family member, maybe you can't remember anything but being demeaned and criticised … yet there may have been extremely confusing times when this family member knew how to turn on the charm to play you and get something from you.
And at these times you hoped that the abuse would stop and that this person really did love you and care about your wellbeing.
However the cycles of abuse and demeaning inevitably repeated all over again.
Why does this happen?
Why is the narcissist sometimes so wonderful, and then again rarely appeased for long, and incessantly finding fault with you?
That's what I am going to explain in this article.
The Narcissist's Reasons For Initially Idolising You Before the Demeaning Starts
The interesting thing about narcissistic abuse, in regard to the initial charm known as love bombing and the constant criticism (known as devalue and discard), in both cases the narcissist is a chameleon.
It really doesn't have too much to do with his or her preferences – it actually has to do with what will hook you in the beginning the most, and what will hurt you as time progresses the most.
It's all about getting a reaction and energy.
This is why it is pointless to try to work out why the narcissist wants this or wants that and how you can change whatever you are or aren't doing to try to make the narcissist happy.
Because it actually has nothing to do with what you are or aren't doing that is "fabulous" at the start, or "terrible" as time progresses – all of that is an excuse.
At the beginning of the relationship – or when love-bombing you and pulling you back into the fold – the narcissist has discovered what your "gaps" are.
The things you desperately want to hear to feel good and the things that "turn you on".
This is what made you initially trust the narcissist, fall in love with him or her, and get excited about spending your life with this person. In regards to a family member narcissist or being love-bombed by an intimate partner narcissist after trying to break up with them – these are the exhibitions of "affection" that make you want to reconnect.
Narcissists are experts at manipulation. The narcissist very quickly is able to identify what you like, what your dreams are, and also what you missed out on that you would have dearly loved … what your childhood and other partners did not necessarily provide you.
These are the gaps that the narcissist fills in, and tragically set up so many people to be narcissistically abused.
And the narcissist will go out of his or her way to go beyond the call of duty to do the little and big stand out things that differentiate him or her from anyone else you have been out with.
Narcissists, initially and when love-bombing, are generally very demonstrative and incredibly charming. At these times the narcissist knows how to position him or herself as the "dream partner" especially tailored for you.
These are not attributes the narcissist has; this is all about how the narcissist knows how to play you.
The narcissist doesn't feel real, and doesn't even know who he or she is without narcissistic supply. But he or she certainly knows what it feels like to not be a real entity in his or her own body … the terrible gnawing of screaming emptiness, self-loathing and dire insecurity – the feelings of always being close to total emotional collapse without energy from the outside feeding his or her ego (False Self).
There is no True Self available to have preferences or to have a real identity – there is simply the dire need to get attention, acclaim, stuff, compliments, even other people's negative emotions (this makes the narcissist know he or she is important enough to affect a person) so that the narcissist can escape being alone with him or herself as often as possible.
This is all about escaping an inner demonic void which is ever-present, that threatens to eat the narcissist alive.
Therefore the vital goal is: being whoever is necessary to secure you as a source of narcissistic supply.
The best way to do that is appear, as much as possible, to be everything that you want the narcissist to be.
The narcissist works out what you like, what you are drawn to … topics such as spirituality, intelligence, religion,  sexual attention, compliments, tenderness, big future plans, being cooked for, or even if you are prone to fixing people who have been victimised – the narcissist will incite your need for fixing.
Naturally the connection feels wonderful, you are having enough of your gaps filled to feel euphoric.
You may feel a sense of "wholeness" with this person, or even a sense of "coming home". Many people report that for the first time they felt TRULY loved and safe.
This is the beginning – the dream days when you thought this was the perfect person and it would always feel this wonderful.
The narcissist seemed so accommodating, understanding and gentle – and you thought that you were both on the same side of the team.
But it didn't last.
Acts Don't Last
So why doesn't this "wonderful" stage last – even if it is an act?
Because what is real cannot stand the test of time. The truth always comes out – and the truth is Dr Jekyll is an act.
The narcissist's real self – the real inner being is Mr/Ms Hyde – a tormented self that is far from healthy, loving or capable of love.
And even at the beginning there are cracks – especially if you still retain your own interests, your own time and your own circle of friends (including members of the same sex as the narcissist) …
I promise you these are the people who flush narcissists out. These are the people who inherently know it is not healthy to do instant relationships, time is needed, and it is sensible to get to know someone before putting your heart, body and life on the line.
They also know that healthy mature adults spend time apart, and things like neediness, possessiveness and jealousy do not constitute healthy relationship material.
The love-bombing stage is much easier for the narcissist to pull off and hook you with, if you enmesh, if you fall in, and if you allow the fast bonding to occur.
Once you are hooked, devoted and besotted the narcissist can start relaxing. The snaring, enmeshing and taking narcissistic supply has been established.
It has taken an almighty effort for the narcissist to maintain "decency' and "delightfulness" in order to capture you, and when the need for the narcissist's "wonderful" persona starts easing back … the cracks will start cracking open.
This is when the damned if you are, and damned if you aren't stuff starts happening.
How quickly that will happen depends on a few things.
Many people say this happened hugely when they moved in with the narcissist, or married the narcissist, or that it was subtlety there all along and it just got worse and worse.
The truth is: even at the beginning because the narcissist is a pathological self, he or she will expose some personality flaws – and maybe very big ones – accidentally.
It may be a look that you see when the narcissist is unaware that is really creepy or malicious. It may be something that the narcissist says that is "off", something that is really "wrong", a statement that is childish, demanding, nasty or warped.
And when it happens something inside of you twists into a knot …
Something from the narcissist's past may pop up … unsavoury stuff or drama that is not "normal".
One of the greatest warning signs is: there are things that you sense the narcissist is lying about – things that just don't add up. And for some reason you don't wish to confront them. Maybe you even find out about the lies, but you don't want to acknowledge them.
If we are honest with ourselves, we know this is because we didn't want to shatter the illusion of how wonderful we wanted this person to be. Or, if you do confront these issues, somehow the reasons given to you still don't make concrete sense and don't put you at ease.
Another warning sign is: the narcissist is isolating you – and it is very difficult to have communications and relationships with other people without getting a weird vibe or disdain from the narcissist. Yet, you may dismiss all of this subtly or obviously happening because the time you spend together is still wonderful.
Mind you NOT all narcissists will display all of this, but some or all of these warning signs will be apparent, and your gut will register and feel ill at ease at these times.
Some people have reported … people with very low self-esteem, that the narcissist right from the beginning treated them terribly, told them they would never be good enough from the narcissist, and abused them from the beginning.
Most people need more of a show to get hooked in – some people don't – and the narcissist quickly works out which category people are in.
One thing is for certain … that when you are sufficiently hooked the narcissist will start to ascertain how far the mask can come off and still have you around for narcissistic supply.
That is if you still have something to offer that the narcissist's ego wants, otherwise you will be discarded.
Attacking What the Narcissist Originally Supported
Let's further investigate how your gaps get used against you.
Let's say you have body image issues. Originally the narcissist professed to help you feel good about your body and love you unconditionally. The narcissist may have even asserted that he / she loved fuller bodied partners.
Now that you're hooked, the narcissist is mercilessly targeting your body image with insults.
Let's say you hate jealousy, and have told the narcissist about your journey with jealous partners in the past. The narcissist originally stated how much he or she was not the jealous type, and agreed with your non-jealous orientation 100%.
Yet, now that the mask has slipped, the narcissist starts generating jealousy. Being suspicious, starting to make you suspicious – and accusing you of being untrustworthy as well as unjustly jealous.
Another one of the most painful things about the demeaning that goes with narcissistic abuse is – you can't win.
What gets incredibly frustrating about narcissistic abuse is whatever you do, you are "wrong".
Maybe the narcissist has told you that you are lazy and you don't contribute enough – so you pick up overtime and start working back late. But to your dismay the narcissist now accuses you of being a workaholic who only cares about money and certainly not about him / her or your children.
Because the narcissist is attacking your body image, you start watching what you eat and exercise more. Rather than the narcissist being happy with you losing weight, you are then accused of being obsessed with how you look.
I remember one of my most maddening "damned if you do, damned if you don't" situations was when we were renovating our house together. If I went to the hardware store with him for materials without wearing makeup he would tell me that I didn't care enough about being his partner to want to make myself look good for him (like I apparently did for everyone else). Then when I did wear makeup he would accuse me of doing this to get the attention of every other man in the hardware store.
It was total madness!
The Narcissistic Relief of Offloading
The narcissist can get additional pain relief from you as a result of attacking your weak spots.
Narcissistic supply was the first part of this. Lovebombing you and securing you, and then removing your outer sources so that bit by bit by bit the narcissist becomes the centre of your Universe, for good or for bad.
Then the narcissist can extract energy from you at any time when the narcissist needs narcissistic supply, and when other sources of supply have dried up.
If you have physically disconnected from the narcissist, and are still obsessing emotionally about the narcissist, this still provides the narcissist with psychic energy … I promise you – and this is a very vital part of what needs to be healed within ourselves – in order to heal from narcissistic abuse.
However, when you are still in the narcissist's physical space, there is the added benefit of being able to belittle you, so that when the narcissist's inner demons can't get drowned out, the narcissist can project them on to you.
In effect what this is literally, is the assigning of these onto another person so that the narcissist can try to attack and defeat his internal enemies.
Naturally this is unconscious – and according to the narcissist's pathological and severely distorted brain wiring – these demons ARE you.
In regard to consciousness, narcissists are on a very low end of the scale.
Conscious people know how to have control over their emotions despite the circumstances.
Unconscious people's emotions are controlled by the circumstances.
Narcissists make up the circumstances to match their emotions.
Narcissists make up events in their minds to match the inner painful feelings they experience, and have grave difficulty in separating fact from fiction.
Therefore according to the narcissist's twisted brain wiring, there is concrete evidence supporting his or her accusations against you.
These accusations come about in 3 different ways.
1) Your gaps that the narcissist has identified as your weak points.
2) What the narcissist is projecting in regard to his or her own dark, shameful, unwholesome behaviour, and
3) Anything that you experience connection, joy, acclaim, or fulfilment about that takes energy away from the narcissist.
How Narcissistic Abuse Escalates
The danger period begins when you have rationalised initial warning signs away, not confronted "thing that don't add up" squarely and directly, and when you have talked yourself into "why" you should be in the relationship regardless.
Now more cracks have appeared … things like jealousy, unease, put downs, inappropriate anger and behaviour, and the narcissist taking umbrage at any perceived criticism.
Now you have seen with your own eyes that the narcissist has serious issues and is not taking personal responsibility. There is always an excuse or someone else to blame.
You have crossed the line of selling out your gut feelings, and even putting up with real life unpleasant experiences with this person, as a trade-off for something that the narcissist is providing you with … something that you are not anchored healthily into for yourself.
Maybe you don't speak lovingly to yourself.
Maybe you hold harsh expectations that you judge yourself by.
Maybe you criticise rather than compliment yourself.
Maybe you don't know how to be with yourself healthily in your heart, and you are incessantly in your mind disconnected from yourself.
Maybe because these states were always how you have been as your "normal", you had no idea that was even happening within yourself until now.
The narcissist filled some or many of these gaps initially for you.
The narcissist's act took away the pain of self-doubt and an insecure future, the fear of being alone and the pain of feeling unlovable, unworthy or not good enough.
These remedies are what you are hanging on to, even though the initial large doses starting petering out to crumbs, and got replaced with abuse.
When people work through their inner recoveries they discover how true this is, and the true reasons as to why you have been suffering the abuse and why you stay despite it.
This following statement is one that I really want to include in as many of my radio shows and blog articles as possible – because it is so important to understand.
We need to have this statement as our mantra.
We will never tolerate a level of love less than the level of love we have for ourselves.
So until we acknowledge this, and we do the essential work on ourselves, we get stuck in the grand illusions; the falsities that do not set us free from the agony of narcissistic abuse. We believe that this is all about what the narcissist is or isn't doing, and we cling trying to force the narcissist to wake up and change in order to fix the trauma and the pain that we are experiencing.
Not only is this akin to expecting a crocodile to roll over while we scratch its tummy, it's also completely missing the bigger picture point.
The narcissist was never in your life to love you, the narcissist came into your life as a messenger, helping you locate and heal the parts of yourself that weren't loving and approving of yourself.
Do you believe that "everything happens for a reason?"
Narcissist abuse is no exception – I promise you …
The 3 Types of Narcissistic Accusations
1) The gaps that the narcissist has identified as your weak points
Most narcissists are really skilled at identifying your weak points, and tailor the nasty behaviour to suit the person in question.
Our gaps include having unhealthy tolerances to certain things, and it is through identifying these gaps the narcissist works out what he or she can get away with.
If you have zero tolerance to affairs and would never put up with being cheated on, then the narcissist will not throw other people in your face, and will use another angle to demean you with.
If you have a tendency to hang on to adulterous partners rather than leave, and this has been your pattern, the narcissist will punish you this way by battering you with comments about the narcissist's attraction to other people, and how you are not "good enough".
The narcissist may even blatantly and indiscriminately have open affairs, knowing this will trigger your emotional panic and hook you in harder.
To ascertain what your weak links are and how they can be played, the narcissist tries out your levels of tolerance.
To understand your own weak links you can investigate the patterns you have had in relationships. What has hurt you the most that you still have emotional energy tied up in? In short, what is it that you still fear?
I promise you this: all of these unattended to traumas attract exactly what you fear.
Fear is as strong as an attraction force to a narcissist as blood is to a shark.
Pain bodies hone in on, and attach, to pain bodies … point blank … period.
Your greatest fears may include being replaced by someone else, being abandoned, not being trusted and believed in, maybe having things stolen from you. Maybe they are: being physically, emotionally sexually or financially abused.
This you also need to understand … what we fear we tend to draw into our lives and roll around with.
In stark contrast, it is the things that we have healed and resolved that we no longer tolerate and play out.
Please also understand this: tolerance doesn't just mean shutting your mouth and putting up with it. Being tolerant means staying in the relationship in any capacity.
If you stay attached to the narcissist whilst being abused with your weak spots – arguing, trying to catch the narcissist out, trying to force the narcissist to be accountable or change … be VERY clear … you are tolerating what is happening to you.
You are also handing over A-Grade narcissistic supply to the narcissist, which makes him or her feel incredibly significant regarding being able to have such a powerful effect over another person.
Zero tolerance means you get up and leave regardless of the pain and the cost.
Zero tolerance means that you will not have "that" in your life in any shape or form.
Zero tolerance means you will not sell yourself out by compromising on what you have decided will never have any place in your life.
The things that you have zero tolerance about are the things that you will never experience. Life does not need to hand you these situations in order to heal your self-esteem and help you grow beyond your previous self.
You don't hate these things that you have zero tolerance for, and you don't fear them.
They are just not any part of your reality.
This is the level to where your previous and current emotional traumas, including unfinished childhood business, need to be healed to – in order to not get hooked by these weak spots.
That is what the inner work is all about.
As with all narcissistic abuse the ex-narcissist targeted my weak spots, my unfinished business,  profoundly.
But rather than accept how his many abusive behaviours were diminishing me piece by piece … I stayed, I argued, I prescribed, I lectured … I fought back.
And I stayed even though there was no change or resolution that ever lasted.
My reactions got worse and worse … and I didn't realise that this was wonderful for a narcissist – it granted him tons of attention. The knowing that he existed and had the power to affect another human being so significantly.
All of this drama was keeping him distracted from his own tormented inner being and alive.
The more I was hooked onto trying to get him to change his behaviour, the more I lost the ability to detach and look after myself, and as a co-dependent I had never mastered this skill previous to him anyway.
In this severely dangerous state of me being separated from being anchored in my own body able to create my own sanity, safety and peace, he was able to swiftly pull out the rug from beneath me, with violent threats and actions, intimidation and or abandonment – with me not letting go.
And I clung on to him trying to get him to fix what he was doing, because I felt like I would die if I couldn't.
Because I wasn't detaching I was nowhere near taking responsibility for healing my own weak points that he was able to batter and hook me with.
I know I am not the only one who has experienced this – the grave handing over of our power – not by a long shot.
There is an entire community of people here who have played this out!
2) What the narcissist unconsciously detests about his or her own dark, shameful, unwholesome behaviour.
One of the most painful and exasperating parts of narcissistic abuse is being constantly accused of all the things that you know the narcissist is and does.
Things like being materialistic, selfish, nasty, unfaithful, uncaring, devious, a bad parent … the list goes on and on.
Everyone I know who has been narcissistically abused stated that so many of the things that the narcissist accused them of doing were all the things that the narcissist was doing him or herself.
It's safe to say that a great deal of the blame throwing that the narcissist does will leave you in shock, tearing your hair out screaming, "Look in the mirror!"
3) Anything you receive enjoyment, acclaim, purpose or fulfilment from.
Anything that takes energy away from the narcissist is going to be a target. So with this comes the accompanying nastiness, which is the response to the narcissist's inner self-loathing that is accentuated and further triggered by pathological envy towards you.
This is in relation to people or activities that you get positive energy from, such as love, acknowledgement, accomplishment or joy.
Because of the intense feelings of being inferior (unable to feel genuine happiness) and you being superior (able to feel genuine happiness) the narcissist needs to take you down a peg or twenty in order to feel vindicated.
At these times it feels devastating that what is so important to you is attacked and sabotaged by the narcissist mercilessly.
Many abuse forums like to purport that point number 3 makes us completely powerless and targeted, and it is all to do with how much we have to offer that the narcissist wants but can never have.
But … we need to understand this focus only keeps us entrenched in ongoing powerlessness and victimisation.
Yes, there are things that we are naturally happy about, accomplished at and get wonderful energy from that the narcissist pathologically abhors … but if we stay attached to the narcissist, regardless of the abuse, there are deep reasons within us as to why we aren't pulling away and honouring ourselves – and these are the gaps within us which require inner healing.
So … if you are sufficiently hooked it is likely that you'll try to please the narcissist.
Maybe you start feeling the insecurity of possibly losing the narcissist – your supply of security / love / approval / lifestyle / enjoyment / saviour from loneliness, and you try to adapt accordingly … you try to change to make this person happy so that he or she will stay connected to you.
Maybe you are trying to keep the peace because you don't like confrontation – so you give in.
Maybe you doubt yourself and make excuses for this person, or think there is some value in what they are saying – even though your gut is trying to tell you otherwise.
Maybe you do try and stand up for yourself, but then give in because the narcissist knows how to always up the ante in ways that make you stay.
The Narcissist Does Not Want Resolution
So why doesn't the narcissist want resolution and peace? This is often the "million dollar question" that people ask.
Before I understood enough about what was really going on and what I deeply needed to heal within myself, I used to view the situation through surface level human eyes.
I know you might be doing this too.
Because I thought he ultimately wanted what every human wants – resolution and love.
After leaving there were times when I believed this illusion more. This would follow on from clawing my way out of my horrendous addiction to him to get to a safe house away from his threats and abuse.
Then he would switch the tables and love-bomb.
Then I was back in the relief of believing that my "prince charming" did want love, happiness and happily-ever-after. And the evidence of this falling flat time and time again did not alter my delusions of relief and wanting to believe in him for years.
Of course I believed in him, I had projected onto him the version of who I wanted him to be, rather than seeing him for the truth of who he was.
Narcissists do not want happily-ever-after. They are not partnered with you or anyone else. They serve one master only – the relentless ego that can never be filled or satisfied.
Peace, normality, togetherness, love, gentleness, trust, honesty and teamwork are "poison" to the ego – they annihilate it.
As "Oneness" does – "Oneness" renders egos obsolete.
The ego is a lone wolf, a relentless machine of needing more, more, more. More notoriety, more acclaim, more worship, more stuff, more superiority, more recognition, more POWER.
You and the relationship were only the vehicle to try to get these things. It was never about love and all the synonyms that go with love.
There is no genuine relationship possible with a narcissist for this reason – period. There is only, after narcissistic abuse, the ability to heal and create a genuine relationship with yourself.
And this is what our healing is all about.
Deep Self-Reflection Revealing the Empowering Truth
Naturally, until we really look inwards, and accept that we are the generative source of our own experience – we will not only be very confused about what is going on – we will also blame the narcissist for what is happening to us.
And this is something that victims stuck in victimhood have a very hard time accepting (as I once did also) …
This … as an adult no-one else other than ourselves is responsible for our wellbeing – we are.
We need to understand that the narcissists and co-dependents are playing out two sides of the same coin.
The glue that is holding the narcissist and the co-dependent together is neediness.
Meaning: I need something from you that I can't supply for myself.
We know that the narcissist needs narcissistic supply. He or she can't self-provide any positive energy, self-worth or self-approval – it all has to come from the outside.
And when we deeply investigate ourselves to heal and break free from the prison, enmeshment and future or present horror of narcissistic takeover – we discover we assigned the narcissist as our source of "feeling loved" or "feeling attractive" or "having security" or "a fun lifestyle" or "not having to be alone anymore" or "great sex" – or whatever it is that we rationalise is worth being in a relationship that we know deep in our heart is not healthy for us.
We try to believe it is "love" but it's not, really it is an obsession based on fear – the fear that without this person we may not be able to have this "thing" or "state" in our future – that we are not going to be able to generate it for ourselves.
I promise you that is the real reason you are staying – and until that development and healing within yourself is addressed, you are highly susceptible to hanging around whilst the intense devaluation continues.
Or you may never be able to heal and move past the trauma that your devaluation caused – even long after you have crawled away barely alive, or have been thrown in the gutter and discarded mercilessly.
So many of us were trapped in the cycle of abuse, and I know that many people in this community still are.
This is what the cycle of abuse looks like: abuse … breakdown … reconnect … relief … tension building … abuse … breakdown … reconnect … relief … tension building – and the cycle continuing all over again.
In faster times with greater intensity, all for the higher purpose of bringing the lesson screaming home to us, "This is NOT your soul truth to be living this, and HOW MUCH pain do you need to get it?!"
That's the lesson …
What our soul truth is about, IS the coming home to ourselves to be able to heal the gaps that led us to and hooked us into narcissistic abuse. Then we break free, and we don't just survive, we evolve ourselves to a level beyond trauma and beyond abuse.
That is what thriving after narcissistic abuse is all about, and I'd love you to learn about that.
If this article resonated with you I would love you to join me for my next free Live Teleclass called the 3 Keys To Thriving After Narcissistic Abuse. In this event I share my healing system, Quanta Freedom Healing which has allowed thousands of people from over 50 different countries to break free from narcissistic abuse and start new lives filled with abundance, freedom and joy.
Please click here to reserve your space for this free event.
Also, if you know someone who is in an abusive relationship, who is playing out these cycles with a narcissist, please pass this article on to them.
And please if you have any questions or comments, write them in the section below, I respond to all of them.
The following two tabs change content below.

Melanie Tonia Evans
is an international narcissistic abuse recovery expert. She is an author, radio host, and founder of Quanta Freedom Healing and The Narcissistic Abuse Recovery Program. Melanie's healing and teaching methods have liberated thousands of people from the effects of narcissistic abuse world-wide.

Latest posts by Melanie Tonia Evans (see all)