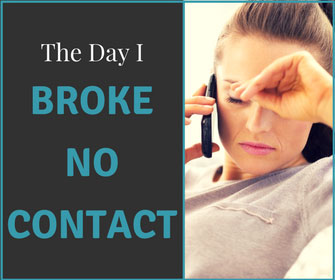 Today, I  want to share with you my candid story about what happened when I contacted narcissist number 1 after ONE YEAR of No Contact.
At the time, I felt like a year of the white-knuckling agony – the effort and supreme will-power to stay away – had all been for nothing.
Which plummeted me into the absolute depths of despair – a deep black hole I believed there was no escape from.
Yet … I got out of that terrible place, and I was able to claim the wonderful experiences of life and love that I hadn't yet known were possible.
Very interestingly I discovered that my smoking addiction, of all things, was also deeply connected!
Because … not only was I ultimately able to break away, leave alone, and never turn back to narcissists, I also accomplished this FULLY with cigarettes also.
With zero withdrawal symptoms, even after a terrible 30-year escalated to two packets a day smoking habit!
How? (You will need to watch to the end to find out …)
If you have struggled with trying to give up, stay away and be free from ANY person or substance in your life, then this Thriver TV is a must-watch episode!
The reason I am sharing this story with you is I want you to know how many times I slipped up, did it tough and thought I could never make it.
Please know … I know from the bottom of my heart how hard it can be.
This is why I want to inspire you today, regarding how I made it up and out into True Thriver Recovery … to help you believe that you can too.
I look forward to answering your comments and questions below.
The following two tabs change content below.

Melanie Tonia Evans
is an international narcissistic abuse recovery expert. She is an author, radio host, and founder of Quanta Freedom Healing and The Narcissistic Abuse Recovery Program. Melanie's healing and teaching methods have liberated thousands of people from the effects of narcissistic abuse world-wide.

Latest posts by Melanie Tonia Evans (see all)