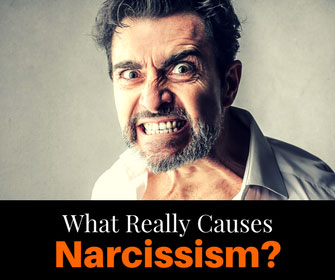 How are narcissists, the people who have no empathy and the capacity to operate in conscienceless and malicious ways, created?
Is it nature or nurture, or is it both?
Is it due to abusive or neglectful parenting, or is it a roll of God's dice?
What are the ways to stop it happening, or to reverse it?
There is a huge amount of consensus about whether or not narcissism is created by parents being abusive and neglectful, or as a result of them spoiling the child and constantly re-affirming how special this child is.
What is the truth?
And, what about those families who have loving parents and yet one child is distinctly narcissistic, even though the others aren't?
How is that possible?
During this Thriver TV episode, I share with you my beliefs regarding narcissism and how and why it appears on this planet and in our homes, and why so many of us have come face to face with them.
In today's Thriver TV episode I am going to share with you – exactly what narcissism is, as well as how it is created.
And, I also shed light on what we can do about narcissism cropping up in families everywhere, as well as being in epidemic proportions.
It is my deepest wish today, that as a result of watching today's video, you have some answers and closure, and know what is necessary for you to become a generative force of goodness – the very opposite to narcissism – who can make a difference in your own life as well as all those that you touch.
I look forward to answering your comments and questions below.
(Visited 13,034 times, 6 visits today)
The following two tabs change content below.

Melanie Tonia Evans
is an international narcissistic abuse recovery expert. She is an author, radio host, and founder of Quanta Freedom Healing and The Narcissistic Abuse Recovery Program. Melanie's healing and teaching methods have liberated thousands of people from the effects of narcissistic abuse world-wide.

Latest posts by Melanie Tonia Evans (see all)