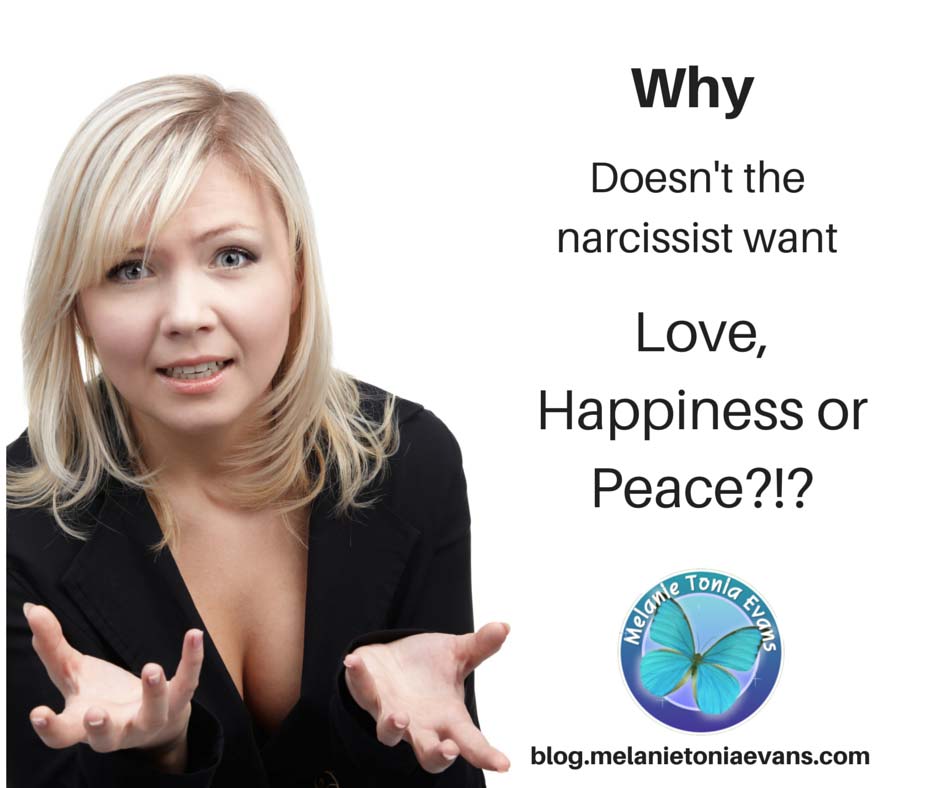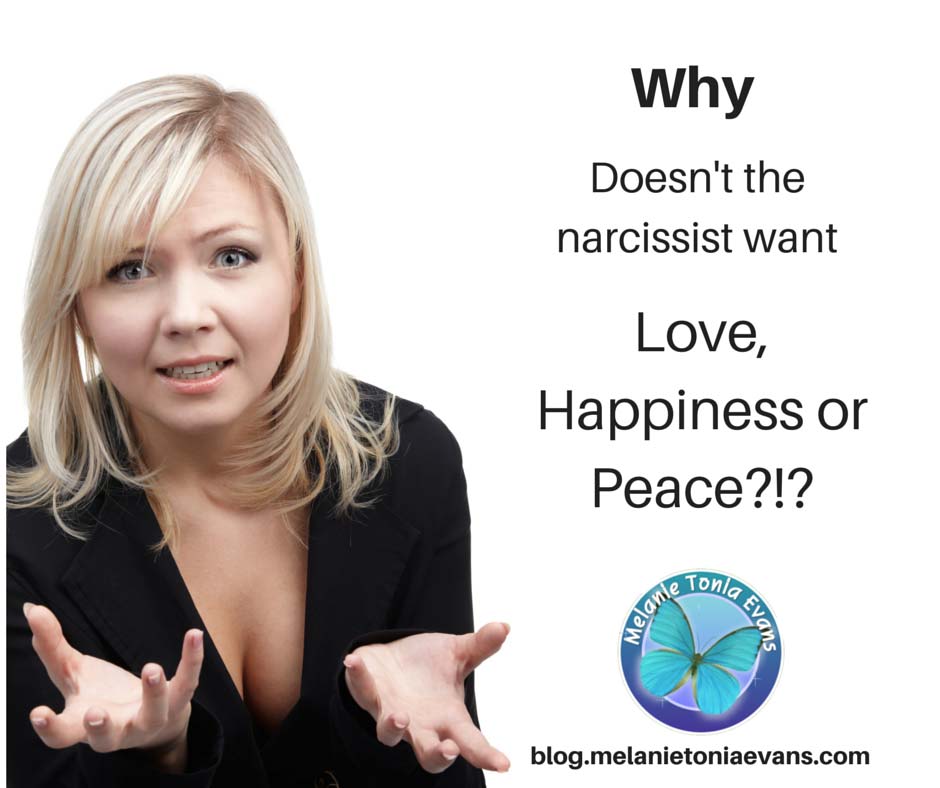 After my article Narcissistic Abuse – You're Damned If You Do, Damned If You Don't came out I received a few messages wanting me to expand on the point I made in it – that narcissists don't want what we want.
I thought this was a really good idea …
And it knew it could help people understand a lot more … because one of the most baffling and distressing things about narcissists is that we can't "work them out" from any human level.
Because they don't think and operate like normal humans.
And when we are trying to gauge them from our framework, values and ideals we are always going to come up empty – because it's like trying to understand a foreign language if you only spoke English.
In this article it is my intention to take you into the deeper reasons why a narcissist does not want to connect to others and why he or she genuinely does not want to experience love, peace and happiness.
Hang on because we are going to go for quite a ride …
The Intense Despair We Suffer
Generally people enter relationships for the goal of seeking love, happiness and an improvement to their life (peace and harmony). When we are in the bliss chemicals of "love" it certainly does feel like we have made it "home" to this place with another person.
However, when we have entered a relationship with a narcissist, within a period of time we start discovering anomalies to this model of "love".
At some point, in amongst the brain-bending confusion we start to see: this person does not want to remain happy.
In fact he or she would rather be "right" regardless of the cost to happiness, harmony and peace.
And … when there is a period of things going calmly and smoothly, this person needs to create drama or an episode that sabotages that peace.
Then … this person behaves as if the reconciliation you reached yesterday meant nothing.
All of this astounds you, because naturally you want resolution with issues. You want to put the bad times away, mend arguments and even be content with agreeing to disagree … but for some reason this person in your life does NOT want to be happy.
You don't want to believe that there is a pattern here … but you can't deny that this happens over and over again.
And … this is the one that really bends your mind …
This person says they LOVE you and wants this relationship to work (and may even declare they will do anything to ensure this relationship works) – YET their actions declare the exact opposite.
I can't tell you (although I KNOW you will understand what I am talking about!) how many times I shook my head in total disbelief!
I used to say to him "You obviously do not WANT to be happy! You obviously DON'T want to be in a relationship! WHY be in one???"
And the most painful thing about it was: I FINALLY realised he did not WANT to be in love …
That totally shocked me.
And of course, as so many of us did … I made that about me.
I obviously wasn't good enough, sexual enough, loving enough, understanding enough, or accommodating enough. And I was obviously "too much" in other areas, which made him angry. Clearly I needed to be a more submissive woman.
So naturally this became for me about totally believing the beliefs I had established long ago – that I was not loveable and that I was unworthy of love.
A narcissist was a perfect match for these wounds!
So, on I stayed … experiencing the true manifestation of my beliefs about love with a person who declared often "how much he adored me" but presented like an enemy ready to abuse, smear or destroy me at any turn – rather than be in the relationship as a man who loved me.
Yet, even though I had no idea initially back than – that I was in NO subconsciously programmed state to create real love – I knew I wanted it, and thought it was "the norm".
And why wouldn't I? I thought everyone wanted it.
Little did I know, at that time, the narcissist and myself had no ability to create it for real.
I wasn't able to create real love because I was still trapped in the painful illusions of co-dependency – that someone outside of me needed to give me the love and approval that I so desperately craved to be free of my own emotional pain, and finally feel worthy and whole.
Water unconsciously seeks its own level – and I didn't have the ability to attract and draw a person who had self-love (and therefore the ability to genuinely love another) above the level of my own self-love … which was not established or healthy.
And, if I had attracted a partner capable of authentic love it would not have lasted, because I would have sabotaged it.
(Can I just insert here …this statement … I shake my head when I read reports about "opposites attract" in that the over-loving person combines with the selfish person … as some sort of explanation for what happens with narcissists and their victims.
This is sooo OFF the money!
Because it defies Quantum Energetic Law which is as absolute as gravity – like attracts like.
The "like" is not the way the "symptom" has manifested – the co-dependent trying to get love by over-giving, and the narcissist being an insatiable black hole taking energy.
These behaviours comes from the same "cause" … from the same place – lack of self-love and feeling "empty" on the inside –  which is a common human condition. And if we attempt to treat anything at the level of symptom instead of at the level of cause we are simply putting on a bandaid.)
I did have some pretty complex reasons why I couldn't yet create real love, but I still wanted it – which would take a great deal of humility, and self-development – which I decided to willingly do.
(Thank goodness I had, had enough of the pain.)
But …
It took me a long time to work out why the narcissist didn't seem to want what I wanted.
The narcissist as per his incredible acts that would literally blow the relationship to bits – the kind of behaviours that people would only EVER do if it was the "end" – followed by professing undying love to reconnect – made me realise there was something so much more important to him … than me, the relationship or "love".
Here is the reason WHY a narcissist doesn't want what we want.
Because: the Oneness of Love – would literally spell the narcissist's emotional annihilation.
You may think this sounds really dramatic.
I promise you it is true and I'll explain why.
The Story of Oneness and Separation
Oneness and Separation lived in a wonderful village of true community, yet they were two very different individuals.
One was a delightful person; he was loving, and very honest with other people. One was very connected to people, and was genuinely involved with his community in many ways, and he granted and received a great deal of love, support and companionship.
Things were different with Sep. Many people in this village were wary of him because they had known for years that no matter how friendly and genuine Sep appeared, his motives were not wholesome – they revolved around the agenda of fulfilling Sep's needs regardless of the cost to others. As a result all of Sep's merchandise peddling was with unsuspecting people travelling from village to village.
One day Oneness was walking in the forest when he heard moans. He ran towards them and discovered Sep with his foot in an animal trap, screaming in pain.
One sprung the trap and got Sep's foot out and it was clear that the foot was so crushed and disfigured that Sep would never be able to use it again.
One said to Sep, "Amongst the village people we will create a job for you, because you will not be able to peddle merchandise anymore."
One expected Sep to be relieved that he would be supported by the village, but instead he glared accusingly at One and said "Why would you do that for me – what do you want from me?"
One couldn't comprehend, "What do you mean?" he asked Sep.
Sep said, "I know you will use me, abuse me and discard me and then you will take what is mine."
One said, "Sep you have seen how the village and myself operate – you must have realised the level of trust, honesty and community we share?"
Sep said, "That is only to make me believe it is safe so you can rope me in, get me involved and then destroy me."
One walked to the village, shaking his head and ordered a donkey to go back to pick up Sep.
That night One could not reconcile what had just taken place, so he decided to meet with the wise village elder to ask him what it all meant.
Upon recalling the story of Sep's injury and what had transpired the wise elder told One how fortunate he had been to live as "Oneness" and to never know the pain of "separation".
He explained that originally where we all came from was the One Source, and as we split into infinite amounts of personalities we had the choice – to remember our Source of love and connection and the "whole", or we could split into fear, defences and disconnect from each other and the One Source.
The wise elder told One that Sep had separated, and had created a False Self – an identity which believed that it's very survival depended on distrusting everyone else, not being vulnerable and allowing true connection, and certainly never being in a position where someone else may have any influence over him.
He went on to explain that because of the vulnerable foot injury, a terror of reliance was triggered in Sep – the absolute fear that if he was absorbed into the Oneness of The Community that his Identity of Separation could no longer exist … and that Sep's True Identity was so overtaken by this False Identity that it was making Sep believe this would mean he could no longer exist.
One finally understood … and he was so grateful that these concepts were so foreign to him – that he had known and felt all his life that everything and everyone is connected, and that honesty and authenticity, communion and connection were the values that created not just love but also efficient teamwork for himself and the village.
So Why Connect At All?
From the story of Oneness and Separation we can understand that narcissists are living as dire "separation" from Oneness – from community, honesty, harmony and authentic connection, and the emotional vulnerability of true love – and are literally terrified of it.
Because it would mean they would not be able to maintain the necessary "separation" they believe they need to survive in a world with people they can't trust.
So why connect at all – why don't narcissists stay apart and stop getting into relationships?
Because they need narcissistic supply.
They need narcissistic supply like a drug addict needs crack, ice or heroin … and the best source of narcissistic supply is other human beings.
Here is the quandary for the narcissist and it's a tormenting one – one that is a fine balancing act that requires a great deal of acting, falsities and drama. The narcissist needs to pull people close in order to extract narcissistic supply, but needs to then push them away to keep them at arm's length so that they never truly connect.
The act of love-bombing and "falling in love" is a powerful way to pull people in, and it grants copious amounts of narcissistic supply.
The intense "love" that the narcissist basks in, is no more than a huge hit of the drug that the addict blisses out in whilst under its effects. This is large doses in the honeymoon period … big doses of the attention that the narcissist needs to feel "alive" – the feed of significance, accolades, recognition or even notoriety.
This is NOT genuine love, because the narcissist is still firmly and terminally "separate". People whose brain wiring is under the influence of a False Self are connecting only for narcissistic supply – and not to "connect" into genuine Oneness (mutuality, respect, love, teamwork, trust, peace) with the other person.
In stark contrast, right for the beginning, the narcissist is gathering information about you, so that he or she is armed and ready to strip your power down, hit your weak spots and disable you so that you will never have the upper hand.
Psychically and emotionally you are being set up in a way that the narcissist believes you can and will be rendered harmless and controllable.
Of course that is Universe's apart from genuine love.
It's actually a deadly game of know thy enemy.
Anyone that the narcissist connects to for narcissistic supply is potentially the enemy – and will end up being the enemy … because it is inevitable that the insecure, fragile False Self will maliciously and childishly decide at some point that you are out to get the narcissist over the slightest provocation.
The truth is: no matter how "loving" the narcissist appears, you are kept emotionally "separated" and disregarded and devalued right from the beginning.
The seemingly "high value" (idealisation) that you are experiencing is false – it is obsession, it is the high of the drug – narcissistic supply. It is the narcissist having to decide that you are the best source of narcissistic supply for now, in order for him or her to get the biggest and highest "hit" possible.
Because the higher the hit the more that narcissist gets to avoid the screaming inner wounds of him or herself for a while.
But of course like all addicts … higher and higher doses become necessary to numb out emotional pain.
People have been shocked to their very core when they discover that the SOOOO "loving" narcissist was out the door, visiting the other lover and saying exactly the same undying love statements to them!
This person is also a tool for providing narcissistic supply.
So … then we could ask "Why doesn't a narcissist just go from one person to the other, instead of creating 'committed' relationships?"
Because there is more to "get" from committed relationship.
More resources to extract, more that the partner (generally a co-dependent / fixer) will do to fight to keep the fires burning, the bills paid, the narcissist's messes cleaned up, and generally create a buffer that helps the narcissist carry on to be a narcissist, rather than being held up with narcissistic injury (the financial, business and societal disasters that narcissists are apt to create).
There is also the ability to have someone as a dump master – the punching bag to project numerous inner demons onto, as well as gain a great deal of narcissistic supply (attention) from when the partner starts losing the plot and becomes intensely focused on what the narcissist is or isn't doing.
From our human standpoint we think: Why would you bother? Why on earth would you want so much drama, pain, fighting, lack of peace and the ultimate destruction of the entire relationship?
Only someone with a False Self could play that out as their goal …
And it's important to realise the narcissist is unconscious … clueless to how insane all of this is.
Drama is needed to feel alive; having the significance to affect others is paramount to know that a narcissist exists – and peace, societal normality and "happily ever after" feels like being swallowed up into fast sinking quicksand that means he or she will not and CANNOT ever exist again.
"Peace" is abhorrent. Terrifying …. Because in the peace, in the silence, in the Oneness, the narcissist comes face to face with the inner relentless self-loathing monster (ego) that continually screams for outer satisfaction in order to even temporarily shut-up.
Where Are We In All of This?
Okay… it's so important to know we can heal … we can take our power back. But this means we have to STOP holding other people's horrendous unconscious behaviour responsible for the state of our lives, and start becoming responsible and conscious for the generation of our own lives in healthy ways.
The truth of the matter is our goal is "Oneness" … it is to get out of the illusions of "separation" where egos and narcissists play.
Co-dependents and narcissists have both suffered the illusions of separation.
This has not meant we are bad people with no conscience. Nor does it mean that we have stepped over the line into becoming sociopaths. What it does mean is we have not known how to heal the wounds that we have been programmed with, which have lead us to be disconnected from Our True Source of loving and accepting ourselves.
We too have been carrying the pain, fear and distrust (especially of ourselves) and wearing the masks that go with being "separated".
I did a Facebook post not long ago about showing up authentically, and I was astounded how many people – who I know are not narcissists – stated how painful it is to be honest, how it doesn't work and how it is impossible to do in our world.
This saddened me greatly – because I know and live how untrue those beliefs are! And I know how damaging and self-destructive these beliefs are.
True authenticity does not make us susceptible to being attacked – defences and "hiding" does. This attracts every pain and fear we have locked inside of ourselves.
The truth is: if we are not showing up authentically we have the fears that we will be abandoned, rejected and punished by others if we do.
At the Quantum Level (life happens from the inside out) this means our fear of being authentic and accepted as we are is a reflection that we are NOT yet accepting, loving and at peace with ourselves.
Again I want to share what I believe is the most important mantra EVER for this community.
We will never tolerate a level of love less than the level of love we have for ourselves.
This statement alone takes out all of the illusions of being powerless victims. It allows us to realise that what has happened to us is the symptom, and in order to heal the true cause, there is a requirement to develop and heal those parts of ourselves that not only unconsciously gravitated into, but also allowed the ongoing abuse of narcissistic relationships.
In no way is this about blame. It is about awareness of how powerful our subconscious programs are.
The Power of Authenticity
Where light is … darkness is not.
It's a fact of Physics.
This means where authenticity is … falsity cannot be.
Where love is … fear is not.
Therefore our greatest goals is to rid ourselves of fear and pain – our need to hide, our defences, masks and inauthenticity – so that we can eventually show up powerfully as love, openness, truth and authenticity.
Unless we have anchored into self-love these states are impossible.
When we do establish self-love and self-acceptance we are no longer precariously positioned on needing outside approval to exist.
Then we don't squirm from the difficult conversations.
We don't bottle up instead of being truthful
We don't analyse away our gut feelings that are telling us there is something unsavoury present.
We don't hand over our power and allow abuse in order to avoid abandonment or loss of the things that we don't believe we have the power to generate directly with life.
And we would no longer choose to stay with our damage and remain victimised by people outside of our control that we have no power to change.
Instead we face ourselves, free ourselves of fear, pain and separation beliefs which have been generating more pain with life – and we evolve ourselves to a state of being that does work.
Then we become real and we start connecting to ourselves, life and others in real ways.
Then we start creating a different life and a different world – a world where one-by-one we are shining a great big light of love and truth – and we show up as ourselves without fear, without pretence and without games.
Rather than try to hide or manoeuvre to survive, we have the freedom to be our abundant radiant selves, generating a life that comes towards us to match that.
And we easily let go of others and situations that don't.
Do you REALLY believe narcissists will be in your life when you are at this level of beingness?
Do you really believe that such darkness, separation, fear and sociopathy can exist with such light, Oneness, love and powerful authenticity?
It would totally defy the laws of the Universe, the Quantum quantifiable Sub-atomic Law – like attracts like – if it could.
Can you understand how EASILY narcissists can be in your life when you are in fear, pain, self-rejection, defences, regret, victimisation and other lower vibrations that attract narcissists in droves?
Darkness can only be where there is fear and pain … and this is why our greatest mission is to heal, up-level and liberate ourselves.
If you do, you will never have a person in your life who does not want, and who is not capable of love, connection, mutuality, authenticity, harmony, trust and peace.
Because YOU are being these things authentically.
This is what my Thriver Model is all about …
Naturally after being narcissistically abuse, and even before narcissistic abuse, it can be very difficult to achieve this state of authenticity.
Certainly our world, values and programming have not supported it.
If you feel like you are not there yet, or need guidance to get to this state of true authenticity – I'd love to invite you to my next free live Webinar – The 3 Keys To Thriving After Narcissistic Abuse.
In this event you will learn exactly what you need to do to reach a level of authenticity – where narcissists no longer have any power over you, and where you have the strength, self-belief and tools to rebuild your life from the inside out.
I can't wait to share it with you…
Click here to claim your spot.
I look forward to answering your questions and comments.
The following two tabs change content below.

Melanie Tonia Evans
is an international narcissistic abuse recovery expert. She is an author, radio host, and founder of Quanta Freedom Healing and The Narcissistic Abuse Recovery Program. Melanie's healing and teaching methods have liberated thousands of people from the effects of narcissistic abuse world-wide.

Latest posts by Melanie Tonia Evans (see all)