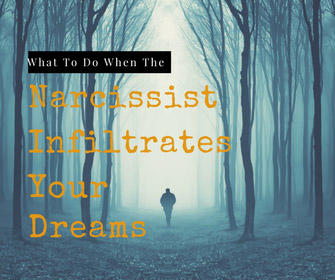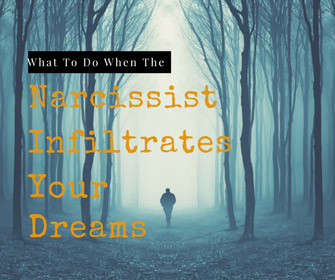 One of the most disturbing things about narcissistic abuse is that it often comes after you, even as you sleep.
Just when you think you can get some relief from the aching torment of your waking life, the trauma insidiously finds its way into your dreams.
Giving you nightmares.
And they are horrible ones … filled with big emotional content, charges and trauma.
What do they mean?
In this episode I want to share with you what they mean, as well as how to heal yourself to a level where you simply will not experience these awful narcissistic dreams anymore.
And this is important, because we may not have realised that the power of our dreams (including our nightmares) is working FOR us.
What I mean by this is …  they are helping release us to our newest, most healed version of ourselves …
Because our nightmares are showing us what we haven't as yet processed through to completion in our waking life – traumas that our subconscious is desperately trying to get our attention about.
So that we can meet them, let go, heal and move on to our True Life.
And in this episode I help you understand, with a little exercise, how you can start to do that.
It is my deepest wish that you find the key, as I and many Thrivers have, to unlock your healing and never have to experience a narcissistic nightmare every again.
I really do believe that if I hadn't located and healed the trauma that was underneath my devastating nightmares that I could not have survived them.
Now, and for such a long time, I enjoy wonderful dreams and wellbeing in my sleeping and waking life … and it is my greatest wish that you do too.
The following two tabs change content below.

Melanie Tonia Evans
is an international narcissistic abuse recovery expert. She is an author, radio host, and founder of Quanta Freedom Healing and The Narcissistic Abuse Recovery Program. Melanie's healing and teaching methods have liberated thousands of people from the effects of narcissistic abuse world-wide.

Latest posts by Melanie Tonia Evans (see all)