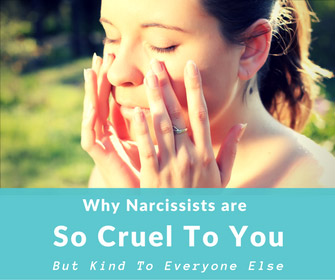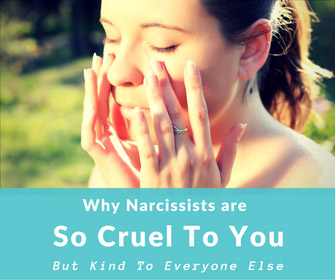 When you start trying to explain the behaviour of a narcissist to someone else, they will more often than not counter your words by saying …
"But he is such a great guy!"
You can see them thinking … "Why is she so ungrateful?"
And of course many people outside of the family home love the narcissistic woman because she is so accommodating, hospitable and charming and is always there to help anyone in need.
But, we know this is SO not our experience of them!
Why are narcissists so unwilling, unmotivated and uncaring and even downright nasty with their nearest and dearest, yet sooooo accommodating and wonderful with everyone else?
Why is it, to get them to do what you want to feel supported and cared for, means that the narcissists often turns on your mercilessly, yet he or she will drop everything for all and sundry?
Within this Thriver TV episode, you will find out!
I know you may feel so alone and powerless in regard to how the narcissist is hoodwinking everyone and no-one sees the truth – but I promise you, just as I did – there is a way to heal all of this and then be validated and supported by life and people beyond measure.
So … rather than think the narcissist's "Street Angel / Home Devil" persona makes it all hopeless and you totally helpless … as I go through this deep dive into this topic in this video you will understand why it isn't.
It is my dearest wish that his video helps you heal the trauma of no-one seeing or understanding who the narcissist is, and not having people support you – into generating the most incredible supported, loved version of your life that you could imagine possible.
(Visited 27,310 times, 77 visits today)
The following two tabs change content below.

Melanie Tonia Evans
is an international narcissistic abuse recovery expert. She is an author, radio host, and founder of Quanta Freedom Healing and The Narcissistic Abuse Recovery Program. Melanie's healing and teaching methods have liberated thousands of people from the effects of narcissistic abuse world-wide.

Latest posts by Melanie Tonia Evans (see all)