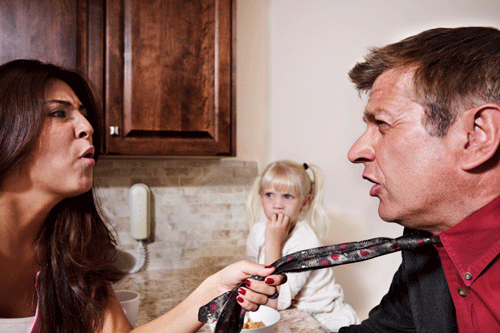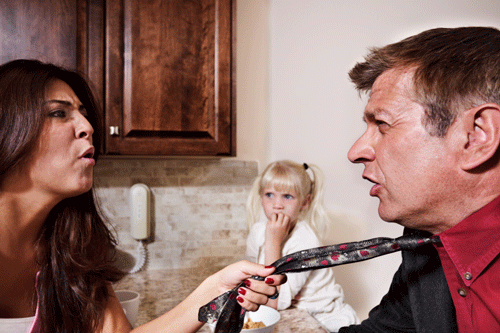 I have just released updated versions of the Quanta Freedom Healings in the Transforming Family of Origin Wounds Programs.
These new healings are the most powerful and effective version of Quanta freedom Healing yet!
But more about this at the end of the article.
Many people email me and ask me, "What do I do if the narcissist is my family member?" They also write, "Melanie you deal with intimate partner narcissists but I need solutions for my mother / father/ brother / sister."
That is why I wanted to write this article specifically, because I realise there are many people in this community who may be suffering abuse – or the emotional agony of the aftermath of abuse from a family member.
If this person is still in your life it can be very, very difficult to break away from family, and in some cases this may not seem possible. And you may find it incredibly difficult to have a safe and respectful relationship with this person while they are still in your life.
I know that intimate partner narcissism is excruciating, and I can't even imagine what it would be like to have been raised by a narcissistic parent.
Truly, my heart goes out to you.
Having a narcissistic parent has not been my experience, and in many ways I may not be considered a "qualified" expert on this topic.
However, what is true is, I have worked with many people with family member narcissists, and my Narcissistic Abuse Recovery Program and Transforming Family of Origin Wounds Programs have both provided immense healing for people dealing with narcissistic parents or other family members.
This article is based on the information I do know, my experiences with helping people heal from narcissistic family members, and what my "channel" brings through to me.
The Agony of Having an Abuser as a Parent
I know how painful it was to feel misunderstood and not trusted at times as a child, teenager and even adult …
It was emotionally agonising for me … as I am sure it was for you too.
However, I do know and experience love, trust, dependability and incredible honesty, loyalty, and support with my parents now. We trust each other implicitly and we are very tight. I have had to do a lot of work on myself to create our relationship at this level, and the results were achievable and incredibly wonderful.
So, I feel so much empathy for people who never had a healthy parent, and can't have a healthy parent – no matter how much you would like to. It is very tough when we all believe an innocent child deserves a healthy, loving parent, and no matter how much you would like this parent now to be healthy, and relate to even your children in a loving way … maybe this just isn't happening.
I know for many of you, you have probably tried everything to make it work, to only be disappointed time and time again. Maybe there were times when you had your hopes up, and then they were dashed again.
I have friends who have narcissistic parents. I saw what they went through – and via these people and clients and NARP members, I have heard of events and actions that I previously couldn't dream family members were capable of.
But, of course, I have known for some time it is all the same typical narcissistic behaviour.
I know people who have been able to create healthy Modified Contact with family members, and I know people who have no option other than to do No Contact.
In extreme cases this has even led to having to break ties with the entire family – due to the narcissistic family member's smear campaigns.
Usual Childhood Wounds
Most of us who have suffered adult narcissistic abuse were brought up in families that were carrying their own generational wounds. Our parent(s) may have been emotionally absent, conditionally loving and not capable of the mirroring necessary to allow us to know how to have a solid sense of authentic inner worth, how to self-soothe and delay gratification, how to process unavoidable human shame (feelings of unworthiness), and how to establish a healthy emotional resilience to deal with the inevitable changes life can bring.
All of the above non-integrations are recipes for the human dis-ease of adult co-dependency – seeking to get "self" (worthiness, comfort, security, love) from outside of self, rather than being able to generate and "be" one's own wholeness.
The truth is it is very rare that parents have learned healthy skill sets from their parents, let alone who possess the ability to impart it to their children.
Wounds Inflicted By Narcissistic Family Members
When parents are narcissistic it takes the damage to another level.
The narcissistic parent uses a child as an extension of their ego – to create acclaim for the False Self, and / or to dump and blame the torment of the narcissist's inner self onto the child.
This is projection – the narcissists disowned parts (that the narcissist despises about him or herself) being split off from the narcissist onto the child, and then attacking the child who those parts are being projected onto.
As a child, this may have occurred from a parent, a sibling, or any other family member – or from a multitude of family members.
The narcissist then blames the child for everything that the narcissist thinks, says and does.
Extreme enmeshment and / or neglect, confusion, punishment, abuse and even extreme violence can ensue.
Many people believe the child who became the co-dependent in a narcissistic environment found a way to somehow please the narcissistic parent or family member to the point of being able to stay under the radar enough to escape the worst of the wrath, and mental and emotional abuse.
It is commonly believed things were different with the children who became narcissistic. No matter what he or she did or didn't do, it wasn't good enough – or this child fought back (with the narcissistic parent or family member of course always upping the ante – punishing "harder"), or this child was completely idolised, entitled and set up as the golden child to further the narcissist's image or cause.
I believe the child who developed narcissism may have been more fragile, more sensitive and more susceptible to having their psyche diminished than the child who did not develop narcissism.
If the child was idolised by a parent, this "idolisation" was not about "love," rather the child was used as an object to garnish narcissistic supply (acclaim), and was punished if not fulfilling "enough" of what the narcissist's image required as repayment for "everything I have done for you."
The narcissistic parent comments were NOT… "As long as you tried, enjoyed yourself and are happy … I am happy."
In stark contrast, the narcissist's demands are all about the narcissist.
Mind you, not every narcissistic parent is this involved with their children. Many were totally absent and couldn't care less – apart from barking orders to make the children do what the narcissist doesn't wish to (menial tasks which don't attract "look at me" narcissistic supply).
The narcissistic parent may have been absent, busy getting narcissistic supply and chasing addictions to try to feed his or her insatiable egoic bottomless pit.
At these times the narcissist may not provide basic needs for his or her child, let alone supply essential emotional stability and availability.
Many narcissistic parents are "loose" around their children, and are not healthy role models. They do things like swear, use age inappropriate adult and sexual statements and connotations, act like wild teenagers, openly break the law, openly exhibit addictions, and may bring new people home for sex in front of children. If going from relationship to relationship, every new successive partner is "the love of their life."
Many narcissists are oblivious about the damage resulting from what their children are exposed to, because they are far too self-absorbed and unconscious to know or care.
Like it or lump it is the self-entitled attitude.
In regard to narcissists who go from partner to partner – initially children are either used as trophies "look at what a great parent I am," and / or pushed aside so that the narcissist can enjoy the idolised new supply.
Then when the idolisation phase is over, the narcissist starts stripping the co-dependent parent / partner which also adds to the distress of the children, because of the scenes, partner's depression / anxiety, fighting and drama that occurs.
When narcissists are needy and low on narcissistic supply, they can lean on their children emotionally and exploit them, bringing them terrible concern over the mental state of their parent, and then treat them with total disregard as soon as they get back up on their feet again.
These are only some of the details that are possible with a narcissistic parent.
I have seen and worked with versions of all that I have described, as well as plenty more. I hope this has not triggered you too much – and the reason I included these details is so that you do understand I know of the gravity and damage that occurs when having been abused by a narcissistic parent or family member.
Please know that if your child(ren) are being co-parented by a narcissist there is a lot that you can do to help your child(ren) through their journey – even when they are not in your care.
Please see this article if you would like more information on this.
The Pain and Resentment
Understandably you may feel intense pain, sadness, regret, anger, sorrow and even over-responsibility towards your narcissistic parent or family member regarding what they have done, how they treated you, how they continue to treat you, how they treat others, and possibly for the state they are in.
I want you to understand that I truly do know what they do is not okay, and how the narcissist has and is behaving is abysmal – that is the truth.
It is especially saddening and tragic when poor behaviour and abuse happens to children who are innocent and defenceless.
However we have a choice now as adults. We can heal, past being victims and feeling powerless, obsessed, poisoned and damaged.
The first step is to open our minds and hearts to the truth – because the truth always starts us on a path of freedom.
This is about understanding that your parent or family member is damaged, and was also abused, or taught "entitlement" as a child, more than likely from another narcissist, or at the very least from an unconscious role model, who was also a legacy of their family damage.
Unfortunately the narcissistic family member, as a result, split their own psyche, submerged their True Self, and a False Self was created in order to emotionally survive. This caused this family member to become, sick, maladapted and dysfunctional.
Narcissists (Narcissistic Personality Disordered people) unfortunately are so unconscious that even though they seem to have moments of clarity, they are unable to "see" who they are being, much less take the necessary responsibility to heal their inner wounds which are fuelling such disordered behaviour.
This is the continuation of abuse / abused and unconsciousness that is passed on down through the generations – and it is an epidemic.
Staying in the pain, fear, trauma and resentment is not going to help you – and it is not going to help your future generations – even though of course it is humanely justifiable.
To become conscious, and heal ourselves and our world, we need to take a much more effective and empowered approach.
All of us, regardless of who we have been narcissistically abused by, can do our part in stopping these epidemic cycles by getting well. By getting out of the fear, pain and shame and blame and creating healthy role models for our future generations.
Only then can the previous narcissism model be broken, and not carry on into our future generations.
If we remain victims, we create victims, progeny who will also become subject to abuse somewhere in their life – because who we are being is exactly how we either empower or disempower our children, who are intrinsically connected to us genetically and emotionally.
If we shift and get well, so do they.
As a child you were powerless, you may have missed out on receiving what would have been sane, loving and healthy. You may have even incurred enormous wounding from your childhood.
You can't go back to those incidents and change them, but you can change who you are in response to the abuse now. As an adult you do have that power.
How To Create Healthy Boundaries Without Pain or Guilt
My clients and NARP Members, who have been abused by narcissistic parents are initially enmeshed in the hurt of "what happened." Because so much of their emotional energy is trapped in this pain, it severely affects their present life capabilities, ability to feel "good" and their present relationship with themselves, others and life.
These people are still hooked by a narcissistic family member, at the very least emotionally or / and physically. The family member may still be manipulating and abusing them.
This following story is powerful, and very apt for this article. This lady is a NARP Member. I have not used her real name for privacy reasons.
Her situation is not unique – it is in fact a very common narcissistic parent / child dynamic.
Jane grew up with a narcissistic mother that groomed and manipulated her to carry out her needs.
Jane wanted to please her mother, desperately wanted her love, and at 50 years of age was still turning herself inside out to run her mother's errands, clean her house, and even give her massages and healings whenever her mother was having a bad day.
Of course all this never gained her mother's approval – only more unrealistic expectations, guilt trips, criticism and manipulation. Interestingly on the mother's good days she was "well enough" to be out dancing, drinking, lunching and conducting dinner parties.
Jane gravitated between feeling incredibly guilty for "not being a good enough daughter" and despising her mother's childish demands and abuse. Jane started the NARP Program June 2013 and emailed me – she had reached the end of her tether.
Jane was suffering anxiety, panic attacks, compulsive addictive behaviour and dysfunctional love relationships, and despite being in therapy for 8 years still could not say "No" to her mother.
After putting the pieces together Jane had realised that her ex-husband was also a narcissist, and the relationships she had with men from that time on were ones where she was used for sex, money and energy, without receiving commitment or love.
I explained to Jane in email support that there were some very young wounds stuck in her subconscious which were not allowing her to lay the boundary (because this is always the reason we can't do something we know we need to do).
I told Jane that when trying to say "No" whilst carrying these inner wounds, she would feel sick, terrified and incredibly anxious and it wouldn't be until she discovered and released these wounds that she would naturally be able to honour herself and lay healthy boundaries.
Jane concurred – this is exactly how she felt.
Finding the Young Inner Wounds
So Jane got to work, using Module 1 in NARP, and in the healing space, she dropped deeply inside herself and felt into this terror and anxiety of trying to stand up to her mother.
The fear was in her solar plexus. When she asked "How old is this part of me?" the answer was 6 years of age.
Then when Jane felt into this young wounded part of herself, she remembered the feeling of her mother telling her to do something and threatening her that she would leave her all alone in the house and never return if she didn't – because that's what happens to bad daughters who don't look after their mothers.
Jane claimed this terrible dread, fear and panic of the 6 year old energy still stuck in her body, and with the use of the Quanta Freedom Healing process in Module 1 released, shifted and up-levelled this wound.
That in itself was not the full answer. It was only the beginning of releasing the damage her mother had inflicted.
There were multiple wounds trapped inside Jane's subconscious which related to many young ages.
Jane worked on herself for three full weekends (in between running errands for her mother), finding and releasing the young associated wounds that were stopping her being able to say "No" to her mother's manipulative behaviour.
After doing so, Jane was ready, solid, resolved and calm.
The inevitable phone calls come with the usual demand to drop everything and "go get this for me."
Jane said, "Sorry, I can't today," without feeling guilty and without justifying why the answer was "No."
Her mother threw a tantrum and swore and called her "selfish."
Jane hung up the phone and got on with what she was doing. A little shaky, yet strong – and amazed that she had finally done it, after all these years.
Her mother called back and started attacking. Jane listened calmly until her mother stopped for air and then said, "Mum I'm done. Treat me respectfully or find someone else to run after you."
Then her mother didn't call for a week.
In this time the mother smeared Jane to various family members. Horrifically part of the lies included the fabrication that Jane pushed her down the stairs. (Why aren't we surprised?!)
"What her mother was capable of" was a fear of Jane's she had asked me for help with before setting the boundary. Jane had done enough inner work to not fear the smearing before saying "No," but this took her fear to a whole new spiked and peaked level.
The unthinkable had happened.
(This is exactly what happens. We clear what we need to – to take the next step, and then "what is next for us to heal" usually gets delivered).
Jane was traumatised and hooked in.
One of her sisters was also a narcissist. Jane also had one distant brother, and the other sister was usually manipulated by both mother and the narcissistic sister.
The narcissistic sister contacted Jane by email and threatened to press assault charges. Jane panicked, contacted the brother and he refused to get involved. The non-narc sister said, "How could you do that to Mum?" She believed the lies – which was not surprising because the mother had been playing "divide and conquer" with the sisters for years.
Jane was guttered, terrified and devastated. Her email to me was full of desperation. She told me it was all she could do to NOT get in her car, go to see her mother and apologise profusely for saying "no" to her.
I assured her not to act, and what she was feeling was very normal. I explained she was presently in the powerlessness and terror of another very young wound, and it was all going to be okay, she just needed to do exactly what she had done with the previous wounds she cleared to set the boundary.
I explained, "This is another young wound you need to find and release. Don't try to combat any of your family members, or the fear of what could happen in your mind. If you do, it will all escalate and you will be attacked and punished. What you need to do is the exact same process. Go back to the Healing Module, drop into this terror and panic, find its origin and shift it. Then come back and tell me what you find and how it went."
So the next round of "what is this wound?" began. Jane found it – it was a 4 year old wound, and it was emotional agony, betrayal and trauma in her heart.
This is what it was about – her mother had broken an expensive vase because she was drunk. When Jane's father came home she told him that Jane broke it. Jane was punished by her father. Jane had cried and cried to her father, who didn't believe her, and it had traumatised Jane to be scapegoated, not believed and to suffer such shame for something she didn't do.
Jane got to work releasing and up-levelling this wound. There were other associated shifts to do around this wound, before Jane could no longer access the painful emotional charge of either the 4 year old incident or the present incident now.
In stark contrast Jane deeply and powerfully felt, "So be it if she presses charges. I'll defend it, I didn't do it," and "I don't care what other people believe – I know the truth."
Jane was now in her True Self container (within) in regard to the incident. No longer was she showing up as the traumatised 4 year old.
Later that week the non-narc sister, who the Mother attempted to force into doing the tasks Jane previously did, rang Jane suspecting there was more to the story. Jane and she met and a huge amount of air was cleared (decades worth), and truth was finally understood.
At this time Jane discovered the narc sister who was going to press charges had just discovered her husband was having an affair. She was in no state to focus on Jane.
No threat was ever carried out.
The higher truth of all of these events is – the fear and pain Jane experienced in her present was granting her the incredible opportunity to find these young unhealed wounds and heal.
Jane's life did a complete 180 degree turn as a result of her ongoing work on herself. Jane now does Modified Contact with her mother, and speaks up if she oversteps the line. Because Jane has healed enough to deeply anchor into her own self-love and self-approval, she is no longer able to be guilted, and she no longer has the neediness of fruitlessly seeking approval from her mother. Jane, additionally, is no longer fearful of the tricks her mother may try to pull.
Without these blind-spots (unhealed young inner wounds) operating, Jane is happy to spend time with her mother if she is respectful. If she isn't, Jane speaks up and leaves. She also refuses to run around for her mother anymore. As a result her mother is now "trained" that she can only "have" Jane on respectful terms.
Jane also cut all ties with the narcissistic sister, who refused to honour Jane's newly established healthy boundaries – and her relationship with her non-narc sister became the closest it had ever been.
Incredibly importantly Jane worked hard in NARP Modules to also release her residual resentment and victimhood from her marriage, and then no longer felt attracted to men who refused to grant her love and devotion regardless of how much she did for them.
Within 8 months, Jane's New Self was unrecognisable to her previous self. In reality the huge change had only taken 3 weeks to start taking profound effect.
The Illusion That We Have to Learn How to Be Healthy
One of the most important things I want to educate people about – is that there is a long way around or a direct path to heal.
When we are trying to work it all out and heal with our mind we are taking the long way around.
Not only do we not discover the truth about what is really holding us back, we also think these thoughts: "How can I set boundaries, when I didn't learn those skills?," "How can I love and respect myself when I didn't have healthy role models?"
We may think it is going to take us years, tons of therapy and intense logical training, and understanding of information to fix it. We may actually believe these healthy states are near impossible, and could take a lifetime because of what happened to us.
This is wrong … and all a part of the long way around.
This I promise you – you already ARE the essential states you seek – naturally.
In stark contrast, when you are still carrying young inner wounds – you are confused, you will feel like, "How can I do this when I've never done it … when I've never learnt it?," and you will think, "I don't even KNOW what healthy boundaries are, or what they look like!"
It is your young inner wounds that feel this total confusion and powerlessness.
I presently have a great guy as a client. He was involved with personal development for years, before doing the Quanta Freedom Healing work to recover from narcissistic abuse.
He said to me, "I always thought inner child work was rubbish, that it was for people who didn't want to grow up, and those who wanted to stay stuck in their painful childhood. But now I get it … I realise just how much my inner young wounds have been ruling my life."
I'd like you to think about this. What if the young wound in you was an energy which regressed you, when triggered, to the powerlessness of that age?
Then how could this young child part of you respond to adult logical information?
How could you take it on, understand it, implement it and make it work for you?
The answer is you can't ….
Jane's 6 year old self who was threatened with the very abandonment that would have threatened her survival has NO ability to understand LOGICALLY "why" or "how" to say "No."
Imagine LITERALLY if Jane was 6 years of age with that terror … and you will understand the truth of the situation. You can understand why 8 years of logical information during cognitive therapy never helped her.
What is the TRUE solution then?
Stop trying to talk to these subconscious wounds with logical information.
Stop talking to the child (subconscious / theta brain wave / emotional) as an adult (cognitive mind / beta brainwave / logical).
Instead access the 6 year old trapped in Jane's subconscious in the language she understands and release her emotional pain, fear and trauma, and THEN replenish her with the emotional Source True Self state of Jane who does know self-love, self-worth and self-value.
This I promise you – your Inner Being when reconnected with Who You Really Are – Your True Self State, is interconnected to the perfect ecology of The Field (Life) as wellbeing, and your natural self-worth and self-love and self-value, and KNOWS how to do healthy boundaries naturally.
This is what Jane discovered ….
By the time she had cleared her wounds and her true Inner Being came to the fore, what seemed to be a total impossibility only three weeks earlier, felt like something she had been doing her whole life.
Her Inner Being was aligned with this healthy self, which meant literally Jane was a new person regarding her self-value and self-worth.
She was now her True Self.
The complete illusion is that we can heal from intense trauma by trying to achieve certain states intellectually.
This is one of the biggest misconceptions that stop people from healing.
Intellectual realities don't hold – they are not somatically anchored and known in your body. They are fraught with second guessing, fear and pain.
Which in truth is the young wounds still playing out – not the lack of information, not enough therapy, or because you are too damaged, a hopeless case and so on and so forth …
Definitely information is GREAT, powerful and wonderful for supplementary help and fine tuning – if used in conjunction with a healed Inner Being.
But it is NOT the real healing.
If you have not experienced the real healing of becoming a Different Self, you WILL have to go back and keep reading articles over and over, you will have to try to remind yourself, convince yourself and train yourself constantly … because the inner wound is still there.
The Conclusion You May Reach With Your Narcissistic Family Member
When people have been narcissistically abused by family members, there is often a huge fear of consequences.
Many people state, "But it's my father – I can't cut him out of my life." There are also additional fears of triangulation and smearing … many fears regarding all sorts of issues.
Things like: "I can't deny my children their grandparent," and the list goes on and on.
My answer is always the same, "Don't think about these things right now, because you can't access your power, clarity or truth with inner wounds controlling your emotions. You have to go to these wounds and shift them and then you will know what to do."
One of my girlfriends has a narcissistic father. She had all of the "what ifs" … trying to see ahead. But she did the work, she put those "what ifs" to the side, and shifted the pain, abuse, fear and every charge that she could find regarding her father.
She now has no charge left on him, and she has phone conversations that are brief, and not once has he triggered her or been disrespectful. She has no fear of him being so, and is quite prepared without guilt or remorse to set boundaries, and even walk away if that is what is required to maintain her healthy state.
She also has no attachment to or involvement in the family antics regarding him – or what anyone else thinks about her decisions.
She is emotionally solid and resolved because she healed her wounds.
This way of being was not possible before doing her inner work.
It is important to understand that our reality – how we feel, how we think, how life responds, and the empowered choices we can make – all depend on the state of our Inner Being – that is where it all comes from.
I hope this information has helped, and can allow you to understand this is why I state to people who healing from a narcissistic family member is identical to healing from any narcissist …
Because it is was always about healing ourselves ….
How To Release Your Childhood Wounds and Break Free
As I mentioned at the beginning of this article I have just released the new updated version of Quanta Freedom Healing for the Transforming Family of Origin Wounds Program.
This Program is specifically created to allow you to focus on childhood wounds caused by parents and role models from your upbringing.
It can be used on narcissistic or non-narcissistic people.
This course will allow you to locate and release any wound which you are still carrying from your upbringing, no matter how deep and painful.
Since I released the first version of the Transforming Family of Origin Wounds Course I have had tremendous feedback from many people who have gained the strength to put up boundaries without guilt and shame with narcissistic family members, and create strong authentic connections with family members who do have the ability to meet them at this level.
You can read all of the information about this Program here.
Please note it is essential that you do NARP before the fine-tuning of this Program.
If you already have the TFOOW Course you will be receiving the upgrade Healings free of charge by email.
I look forward to your comments and questions below.
The following two tabs change content below.

Melanie Tonia Evans
is an international narcissistic abuse recovery expert. She is an author, radio host, and founder of Quanta Freedom Healing and The Narcissistic Abuse Recovery Program. Melanie's healing and teaching methods have liberated thousands of people from the effects of narcissistic abuse world-wide.

Latest posts by Melanie Tonia Evans (see all)