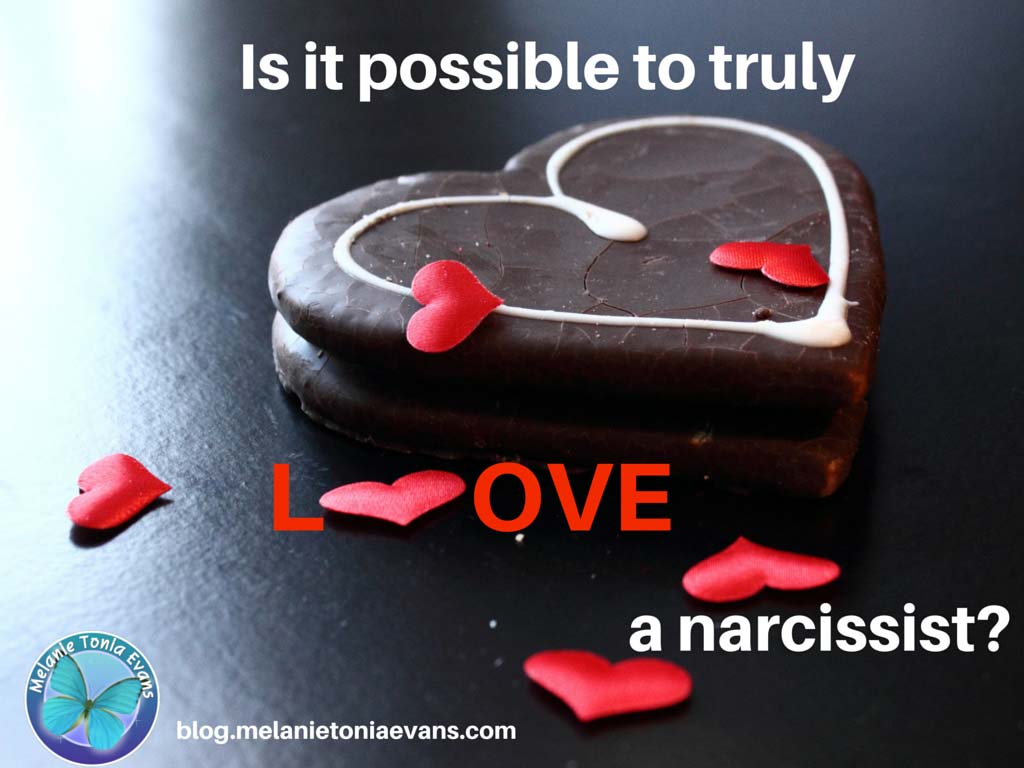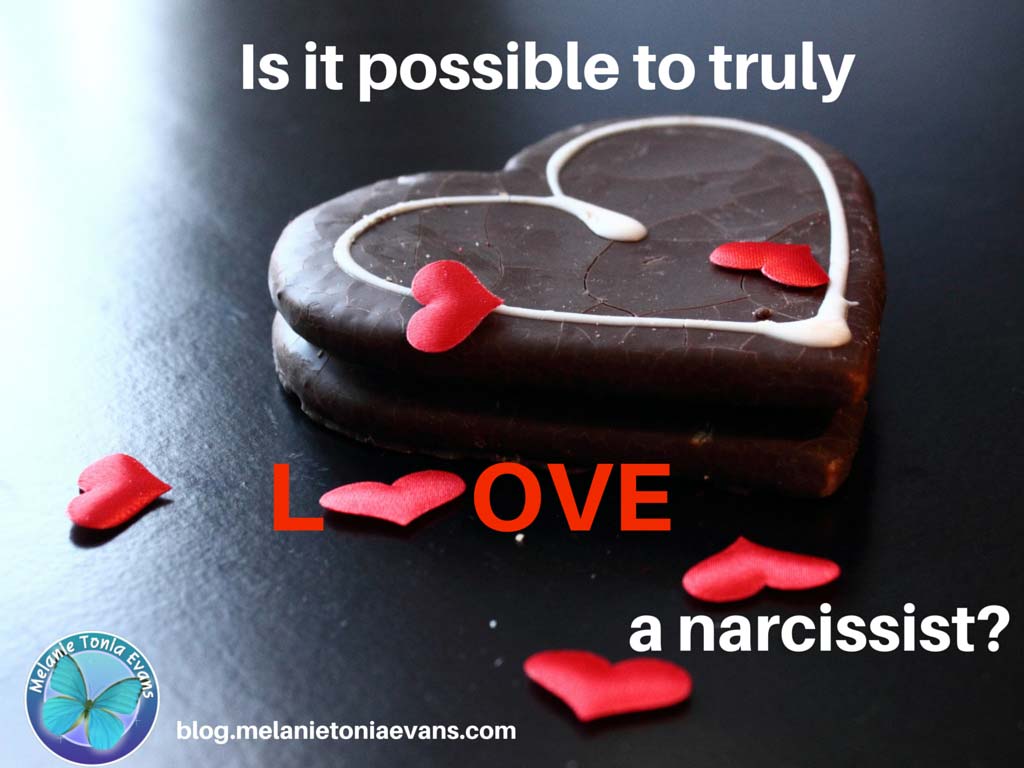 Being in love with narcissist is one of the most painful things.
It starts off with huge highs because there's usually something that is really attractive. It could be the spirited conversations you have, electric incredible sex, or maybe it's the way you feel that finally you've met someone who "gets you" so completely on so many levels.
And often it feels "different" … in that there is much more of a connection than what you experienced with other people.
And it feels really exciting.
And even intoxicating.
Narcissists seem to have this bright spark to them, which often translates as a carefree, liberated "screw you" attitude to things. They seem soooo like their own person – confident, charismatic and firmly in control of their own Universe.
(Mind you this is not a description of every narcissist – but certainly is for a good proportion of them.)
It is easy for the unaware (and as yet unhealed) to recognise such people as "strong", "capable", and therefore a great ally in Life to have on your team; a person who will help make the journey through Life that much "safer" for you.
This "strength" and "power" that they tend to exude is often what we focus on and we don't tend to notice the "devil may care" attitude verging on careless, reckless, lacking ethics, inconsiderate or even downright criminal and unhinged.
And we may not consider this question: "If you are so committed, connected, love attentive and sexual with me right from the get-go, without inhibition … without even really getting to know me … what are you like with other people?
The Highs and the Lows
That intense rush of "being loved up" can be huge at the start of a narcissistic relationship.
And, if it seems (or you have agreed) you are in a committed relationship with a narcissist, you may have settled in and decide you are very safe – because this person is very loving, caring, happy to spend time with you, interested in you as a person, has similar interests and seems to just fit into your life like a hand in a glove.
Or maybe that is really not the case … but you are so fixated on "believing it is so" that you have convinced yourself of all the reasons why this person is so good and right in your life.
Or you may be playing out a sex or a love connection with a narcissist who is not committed, or holds "the promise" of leaving a spouse … or maybe there is some other form of complication. These types of narcissistic relationships also have the "highs" right from the beginning, meaning there will be aspects that push a big "yes" button for you. But what you may not have realised is the narcissist knows vital information about you – certain levels of tolerances – such as "entering sexual relationships without exclusivity", and this is important to understand … for this reason.
People treat us in identical ways that we treat ourselves.
Narcissists are the epitome of this – they are the one entity on the planet who tests other people's boundaries and delivers exactly what you have "gaps" on.
Because narcissists are the ultimate Master Teachers (disguised as abusers) teaching us what parts of ourselves that we don't love and honour, and the love and authenticity that we don't think we deserve.
So, right on cue, the narcissist starts to play with and trigger our "gaps", and that is exactly what the "lows" are about.
And this happens very quickly, because the narcissist needs to know your weak spots and needs to test them to see where you do and don't have limits, and what you will and will not tolerate.
And the "weird", "outlandish" and "bad" behaviour intensifies as the narcissist works out, and nudges further, what you will continue to hang around for.
And this is where the co-dependent gets so sucked in … (didn't we all!) … with this belief "I am not tolerating something IF I stand up about it, talk about it, argue about it and lecture him / her about it …"
Or … "I really don't want to lose this person, so they have a point. I really was wrong with what I did. I have to make it up to them."
Either way the narcissist is like a cat with you as the mouse on a string. He / she can reel you in, extract narcissistic supply, and let you out again … and know that the abuse (yes it is abuse) can escalate. And whilst this happens, you will hang around and the narcissist can get significance as a result of ANY energy you expend trying to fix it.
Meaning, trying to lecture and prescribe to the narcissist to behave a different way … or / and handing over your own rights – walking on broken glass more and more and more – forfeiting "being yourself" in order to try to keep another person happy so that they will love you.
Let me give you some clean cut common examples of "lows".
These include the narcissist …
Inappropriately ogling or flirting with someone else.
Discussing other people in sexual terms that create realistic suspicion / fear / feelings of betrayal.
Wavering between being totally loved up and infatuated one minute, and cold and dismissive, without communication, the next.
Being jealous, controlling, paranoid and suspicious for unwarranted reasons.
Making demands that feel uncomfortable, controlling, aggressive, guilt-inducing, or manipulative.
Making critical statements and having reactions that are controlling, out of proportion, childish and aggressive.
Delivering dismissive, uncaring acts that show no consideration for your feelings and are not congruent with words expressed by the narcissist regarding love intent and commitment.
Truly these "acts" that we experience and tolerate in the relationship, show us a great deal about ourselves, because the narcissist is working out and reflecting back our gaps.
A good friend of mine rang the other night asking for my advice and help about his new relationship.
His new partner had acted out many pretty horrible things with him, including telling him (apparently jokingly) that she would like to have sex with a guy that worked for him. She also stated that an ex-partner who lived in her street had a new girlfriend who she wasn't really okay with – because she had always held a torch for this guy. She said to my friend, "If he ever meets me at my level of being evolved, I felt we could get back together again."
(Yes, I can imagine peeps reading this – your "narcdar" is going off!)
My friend was still seeing her … and he was going down the path that powerless co-dependency can take us down with saying stuff like this:
"I would NEVER say anything like that to my partner! What was she thinking?"
I asked him why he would never say anything like that to a partner …
He said, "Because, well I just wouldn't anyway … I wouldn't even think like that – and if I did I'd never say it because she's probably leave me."
I challenged, "Why would she leave you? …"
He blurted out, "Because no-one should be treated like that."
"Bingo!" I said "There's you real question … WHY on EARTH are YOU still there?"
His answer: "Because I'm really in love with this girl."
My answer: "How do you love her, when you clearly DON'T love yourself?"
The Loveliest People Get Hurt and Abused
My friend is a great guy. He is always respectful and thoughtful. He is peacemaker … the person who tries to mend bridges for people – the guy who encourages people to love and forgive, and someone who really doesn't have anything bad to say about anyone.
Most people describe him as "One of nature's gentleman".
Yet, despite being such a great human being, it wasn't so long ago he finally ended a relationship with an abusive woman after nearly 10 years together.
Many people would argue "It's because he's a great human being" that he was abused, because it's a common belief  (especially in Abuse Forums) that "The nicest people get abused" and it's totally because of the nature of abusive people.
We can get all righteous and scream and jump up and down about "How terrible it is that people take advantage of people! How dare people treat genuine souls poorly, take advantage of them and screw them to the wall for their love, resources and money!"
And I could say to my friend, "This woman doesn't know how lucky she is. How dare she be so disrespectful to you!!"
But … if I just said all the things that "good friends" do, would I really be helping him? Or would I be enabling the false illusions of righteousness that "nice" people have … that goes something like this, "I am a really nice person who didn't deserve this, and the world is filled with horrible people who take advantage of people like me."?
Would I really be supporting him, or would I be helping him stay asleep to the true issues?
I'm not that kind of friend … because I know I nearly died when I stayed in the "I am a nice person with integrity and I got smashed by an evil abuser" mode. It didn't heal me, and it certainly has not healed anyone else I know.
I am all for evolutionary relationships, which means helping people see their blindspots – because you want them to awaken, you want them to heal, you want them to stop living out the patterns that are killing them … and you fully invite that your friends and family would LOVE and CARE for you ENOUGH to do the same for you.
And this has nothing to do with "blame". In fact this is not about sticking or assigning blame anywhere! Abusers are abusers; they are unconscious people who have severe inner wounding that they are never going to take responsibility for and heal. That just is what it is – and it is the reason they behave the way they do, don't change, and won't be held accountable.
But why – with all the potential people who are available in the world – did we have the tendency to attract them, take them on, and get stuck in relationships with them – even when the masks drop and the horrendous behaviour begins?
Is it just bad luck, or is it something much deeper?
I know 100% it is something much deeper. I also know that there are many people who don't stick around when the masks drop, and even sense something is off and have no attraction to narcissists in the first place.
And again this has nothing to do with "blaming" people who have the tendency to get enmeshed with abusers. Because this tendency is to do with unconscious childhood / genetic and world-view programming that happened to their subconscious – that was NEVER originally their logical choice or "fault".
I shake my head when people state self-examination is "victim blaming".
Really … really!
This is about helping us awaken so that we can heal and save ourselves from this horrendous pattern that one day may kill us, and has been crippling our children and future generations. Not only can we stop that destruction in our lives … this also allows us the path to a life where we can truly Thrive, and generate that for our future generations.
If you want to call that "blaming" continue on … but I refuse to stop so-called "blaming" when it saves lives and helps raise the consciousness on our Planet.
Also, I would much rather risk losing a relationship with my friend by being honest to him than selfishly ensure I retain our friendship, caring only about myself, by telling him what I think he would want to hear.
The truth is my previous self was not one of these people who is immune to narcissists, and at this present time my friend is not one of these people either.
So this is the truth that I generated a discussion about, leading him in many cases to his own awarenesses about the following … My friend attracts women who are "crazy" and "fun" (narcissistic trademarks) because he had a very repressed and controlled childhood. These women represent the buzz of excitement and freedom to him. This helps him break out of guilt, regulation and workaholism – all conditioned programs from childhood of "You are loveable and worthy for what you do and produce rather than organically for who you are."
He also chooses people unconsciously who are very damaged, who he tries to "fix". This completely replays his young life with an alcoholic father who he was always trying to placate and keep calm to protect his mother, himself and siblings.
So the inner subconscious wounded story is this: "Dad (lover) if I can just keep you happy this time, and please you (take responsibility for your anger) you won't hurt us, and I can feel safe, loved and whole".
Not surprisingly, both women in his life were angry, reactive and unreasonable. And automatically my friend would feel responsible, and switch into his young childhood default programs of: "What have I done wrong and how can I fix it?"
This made his a sitting duck for abusive relationships, that would feel familiar, where he would remain unconscious and try to fix people who could never be fixed, and be incredibly abused and damaged in the process.
After the self-medicating of the "love" with these people wore off (because of their abuse pushing his desire for sex away), then he would go to his main addiction "workaholic" to try to salvage self-worthiness as an escape from the pain.
The bottom line is, until the childhood wounds get cleaned up – this is the trajectory he is on with no way off.
Truly …
Love Starts at Home
We then came back to "What is truth of loving her, when you don't love yourself?"
We can never be with a level of love "above" the level of love we have for ourselves. We can't generate it, and if we somehow do, we will always reject it and sabotage it. It will be uncomfortable and unacceptable to us, and we certainly don't genuinely grant love when we don't genuinely love ourselves (more on that later).
So his attraction and "love" for her was truly because she represented the ways he was treating himself.
My friend admitted to me, point blank, that he did not love himself; that he was continually running from his feelings of emptiness with working and wanting a relationship, and he admitted he was hungry for love.
When we are not self-partnered and not self-loving, just like hungry people if we are starving for love, we will choose "junk food".
When I asked him what his inner dialogue was with himself, he told me it was very critical and demanding.
Then I asked him how he was looking after himself physically, and he said terribly – he worked 15 plus hour days (unless she was with him), ate takeaway food on the run, smoked, didn't exercise … and didn't really do anything nurturing or soul filling for himself.
There is so many "gaps" that require HIS love to himself, and if he truly did love himself there would be no way he would have even been attracted to this girl and her manipulative antics to secure him in the first place. And there is NO way he would be staying with the behaviour she was acting out now.
And many people could miss this … because my friend is spiritual, and really, really "aware". He is amazing at manifesting money and business … but he is terrible at loving and respecting himself.
He got it … resonated completely and thanked me profusely. I had done my job of making the unconscious conscious. Now the rest is up to him, and I will still be there to support his choices regardless. The truth is he may not have had enough of the pain yet to commit to self-partnering and healing his young traumas that are unconsciously generating this pattern in his life.
As soon as he says, "I'm ready to", I'll send the Narcissistic Abuse Recovery Program (NARP) to him. But not before – because it needs to be his choice.
This is the bottom, BOTTOM line … Whether or not you are abused has nothing to do with how you would treat other people, it ONLY is to do with how you feel about, think about, talk to and treat yourself.
My friend's story was just one version of all of our stories …
Period …
The Most Damaging Human Illusion
The more I purposefully evolve myself on this Life Journey – the more I realise how everything is all about Love.
To me Love is this: Being in your own body as a template of Love – which means fully and unconditionally loving and adoring the Being that you are, the journey you are on, and the incredible ways in which Life embraces and is intricately connected with you.
To simplify  … to me, Love is Oneness.
What sabotaged this was "separation" … namely all of this …
"You are an unworthy sinner" (that ended your ability to love and accept yourself), "You must be told by an outer authority what to do or not to do" (that stopped you listening to your God Within for your answers) and "If you just do 'this' you will be saved" (which destroyed our ability to organically connect to Infinite Inner Wisdom and know we are already "One" with "All That Is" simply and unconditionally because we exist, and there is no "separation" to be "saved" from!)
So, we certainly have not felt naturally "like Love" … in stark contrast we have been drastically separated from the True Source of Love. Then we have desperately tried to get it from outside of ourselves – because we were taught inside ourselves is the last place it would be.
So, ego was born. A False Self. Many people think ego was a design for "survival", yet it is so much more than that … It's a constructed "identity" that had to be all sorts of things in order to be worthy of love. Because rather than just know ourselves organically as "love" there was now a "requirement" – we had to "earn" love – we needed to appease others, seek approval, look a certain way, be smart enough, thin enough, funny enough, wealthy enough, popular enough, powerful enough, compliant enough … whatever it is that the bottomless pit of an insecure or tyrannical ego demands more of.
Yet, we can never appease an ego who, despite every acquisition or state, will always default back to "I am never good enough".
Because of the disconnection between Self and Self.
This is why my Thriver Orientation is all about reversing all of that. It's about "coming home" to ourselves; which is done through essential self-partnering – clearing the traumas and false illusions in order to reconnect back to Source and Love Within.
"I Gave the Person So Much of My Love"
I hear this occasionally in this Community – "I was loving, I was giving. I refused to give up on us, and I was committed and faithful but he / she wasn't". Outside of this community, in standard Abuse Forums, this belief is held up like a badge and is used as the most common argument as to why abusers are such horrendous people, and why loving people are a total, senseless, powerless victim to abuse.
I'm going to share with you the truth about this – what you were doing wasn't "love" … I promise you … and before you want to rip my head off and scream down my throat, hold up and read on.
When we track through our bodies (self-partner) and find the inner wounds related to, "I was giving all this love, and you weren't loving me back the way you should have" – we discover there is not a mature adult "being loving" who was in charge. What we find is a young inner child incredibly wounded trying to "give love to get safety".
We were showing up in abusive relationships from a previous emotional container of, "If I just keep giving and I somehow appease you, you may stop hurting me, and this time it'll be different and I'll be safe."
In abusive relationships we are replaying subconscious childhood scripts. And because we are still unconscious we have not realised yet that the narcissist is the messenger of our wounds – the outer force carrying the identical energy of our "shadow" in order for the unconscious to become conscious so that we can finally release and heal that trauma from our Energy Field.
Rather, we have assigned the abuser as "the parent" to grant us relief from the wound this time. And just like the parent, this unconscious person is not capable. Until we wake up from our own unconsciousness we will do everything to try to force them to be our saviour – rather than realise the only person who can be our saviour is ourselves.
Often we try to force this person by giving more and being more "loving".
Yet, love is not an energy that comes from "neediness" or "requirement" (subconscious or not) and it doesn't come from "trauma". That is fear – it's not love.
True Love is not a replay of the childish version of attachment we all went through – meaning "these people are totally necessary for my survival, sense of self and life."
As children we were powerless and totally co-dependent on others. As adults we need to heal our childhood traumas, that have stunted us from being a healthy Source to Self, and grow ourselves out of attachment dependencies in order to make choices from a full and healthy emotional container …
So that we are no longer brainwashed into believing acts of fearful emotional survival are really "love".
I promise you this – if what you were giving was REAL love then you would not be devastated if it wasn't returned, or even if that person decided to leave you, or if you decided that person wasn't healthy for you – because real love for another person is this:  "I honour you and allow you to be fully yourself, in whatever way you choose, because I truly Love you."
True Love is unconditional.
People struggle a lot with the meaning of "unconditional love". People even state this is some sort of "love and light, New Agey and fluffy" term …
In other words people think it's about turning blind eyes, letting people walk over you and never having limits.
No it's not! Absolutely if you love yourself you will not be abused. People's opinions can't affect you because you don't have a fragile insecure ego, and if abuse crosses your path you detach and walk away and set your limits that honour how you really feel about yourself. There is no need to hook in, argue, or change people's perceptions of you.
Think about this – if you need to make someone your project and change them to the appropriate ability to give you love in order for you to "love" them – then that is not "love".
Instead if things aren't healthy, real love states – "If I can't stay congruent to my values and lifestyle with you, I love you enough to set you free to be with who and what is a match for you."
And if things aren't "perfect", real love may state, "I accept you and love you as you are, and I will be me fully. If you rise up as a result of my example … wonderful … but if not I love you anyway."
True Love does not need, demand, control, own or subjugate in any way … (Interesting how the man-made version of "God" applies all of these conditional versions of "love").
Naturally, there is no way for you to be True Love to another person until you are True Love to yourself. Because if you were an embodiment of True Love – you would not demand they love you, you would not try to change them to the version of themselves you think they should be to love you, and you would not be horrified if there was no potential for you to be compatible enough to continue being together.
Additionally, if we are self-partnered and "full" and whole then there is not the needy requirements of approval and attention. Then organically we seem to receive an abundance of approval and attention without even needing it.
The reason being, is because we are living a life of intense gratitude. We already are "in love" inside ourselves, and we then love any good energy we receive, which then generates "more" of that. This is in stark contrast to the emptiness of being focused on what "what I am not getting" generates.
And if there are times of need, we can speak up, we can ask for what we would like – loving, directly and honestly – still without the attachment or requirement from any particular person, knowing that we do have a world of resources available to us, as well as our own inner resources.
I promise you, if you are self-partnered and "full' and whole, you will not be attracted to False Selves, because you are not a model of self-separation yourself.
Additionally, because of your self-partnering, you don't delude yourself through neediness, and you don't rationalise away gut feelings, and you show up when "things aren't right". You ask the right questions, trust responses and walk away when cracks appear. No longer are you derailed through attachment traumas which do not allow you to speak up for the fear of criticism, punishment or abandonment.
As a result, narcissists are "flushed out" very quickly because they are just as terrified by personal authenticity as the myth of vampires not being able to survive "light". Narcissists are totally incongruent with the self-established frequency of love that we have inside us – they exist in a completely different Universe.
I now firmly know this – anyone professing, "I was sooo loving to this person!" was NOT loving the narcissist.
I also know this intimately about myself.
I had so much trauma and so many conditional beliefs about myself there was NO way I was in love with me, let alone capable of loving another purely and holistically. My love was, truly, just as conditional in its own co-dependent way as a narcissist's was in their narcissistic way … all stemming from inner emptiness and separation of Self from Self.
In Conclusion
It's so important to understand that even if you have never connected to loving yourself yet, and even if you have never become and experienced Real Love yet – it is Who You Are at your core. And there is nothing more natural, when you are freed inwardly of trauma and false beliefs, than for you to have Source flowing through you, as you, being …
Love …
Pure, True Love.
Your essence is Love and there is only Love … everything else has been a fabricated illusion of fear created through "separation".
I have two beautiful girlfriends in my Life who model soul-mate relationship delightfully.
Both of these women suffered narcissistic abuse to the level where it nearly killed both of them. They were in their 40's and 50's respectfully and lost so much and almost their lives – literally. One through cancer that nearly took her out, and the other through being hooked up in horrendous abusive events.
Both of them today have wonderful health and incredible lasting true soul-mate relationships.
There is a distinct difference between intense narcissistic relationships that are designed to show us what we need to heal and integrate back to Love within ourselves, and true soul-mate relationships which show us the level of True Love we have become with ourselves.
These women both report the same things about their relationships: –
How much they respect and adore their partners.
That they know they are with their soul-mates.
Their partners' integrity and how calm and solid these men are.
How the relationship just gets better and deeper in love every day.
The honesty there is in the relationship.
How when you are with your soul mate, you are completely free to be yourself.
That their partners love their quirks and imperfections.
How there is no insecurities, repeat disagreements, drama or power plays.
This I know about these two women before their men came into their lives – which incidentally happened in the most effortless and organic ways – they both had done a lot of inner work on themselves, to lose the toxic feelings for their exes, and to personally de-tox their own inner wounding … in order to become "Love".
They had also learn to love and accept all of themselves, including their imperfections and all the things the narcissists had previously criticised.
Their literal lives depended on this level of evolving themselves. One to overcome a potentially life threatening cancer, and the other to stop being the other half of the magnet (fear and pain) of attacks and trauma that had almost driven her to suicide.
The first friend was given the all clear in her health, and in my second friend's case he detached and left her alone.
My most favourite quote so far for all of 2105 is this one:
"Nothing ever goes
away until it teaches us
what we need to know"
~ Pema Chodron
These ladies learned what they need to learn. They took the message and the gift and ran with it. The message was about Love … it had only ever been about Love.
Our lesson via narcissists is to learn to Love ourselves, and to realise that when we awaken, there is no possibility of judging those who haven't yet.
Because these ladies embodied and became these loving truths even before circumstances changed, the cancer and the narcissist could leave – and wouldn't have until.
It is confirmed to me what real intimate love is, through viewing these relationships, and what I am about to say is one of the most powerful examples of the high vibrational level of these relationships. One of my friends stated she loves her soul-mate so much, that if someone else loved him more than what she did, she would bless him being with that person.
That is unconditional love. The type of love that grants the freedom and the space for Life to bless us with the level of the Pure True Love that we ourselves have become.
The ladies are loved by their men beyond measure, and they accept this love without fear and with open hearts into their lives. They have no fear of loss, because they already are Love. These men don't give them themselves – they add to Who They Are Being.
Their lives are normal. They aren't filled with drama. They have peace and flow. They both state that their relationships are "easy", and the level of attraction, trust, connection and sexual computability is wonderful, and is like what they have never experienced before.
And just keeps getting better and deeper and more loving …
That's a soul-mate relationship which exactly matches what these two ladies became on the inside …
Truly self-partnered to themselves.
And that's the truth which exists for all of us, if we want it enough, and if we make it our Life mission to become the person we want to receive …
Which means fully mating our own soul first.
Because true soul-mate relationships require that level of self-partnering and self-love.
I would love you to join me in my next 3 hour free tele-class The 3 Keys To Thriving After Narcissistic Abuse in only a few days time, where you will learn how to heal from narcissistic abuse and come home to yourself at this level.
(Please note if you can't make the event live you will receive a recording).
I look forward, as always to answering your questions and comments.
The following two tabs change content below.

Melanie Tonia Evans
is an international narcissistic abuse recovery expert. She is an author, radio host, and founder of Quanta Freedom Healing and The Narcissistic Abuse Recovery Program. Melanie's healing and teaching methods have liberated thousands of people from the effects of narcissistic abuse world-wide.

Latest posts by Melanie Tonia Evans (see all)