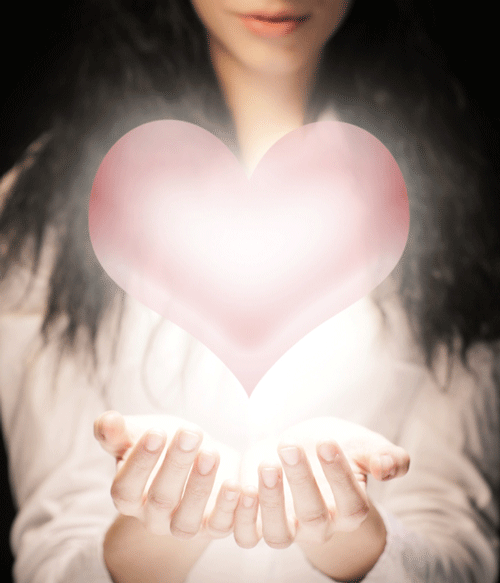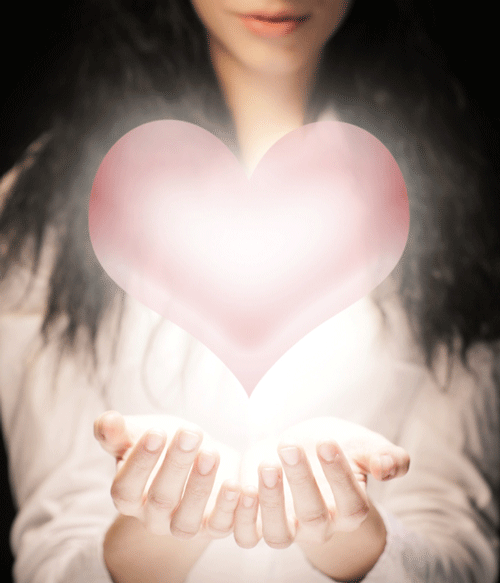 This article is very important, and it is about some profound realisations, as a result of my healing journey.
Primarily this article is about how intense our emotional pain is, how it feels like is taking us out, and how to deal with that.
We all know  emotional pain can feel all-consuming, and be very hard to handle. Hence why we have tried so hard to run away from our pain,  because we feel like it will eat us alive if we collapse into it.
The fascinating thing is: intense emotional pain can feel so much worse than intense physical pain.
We may have felt, in the midst of emotional pain, that we would rather be hit with a baseball bat then suffer the anguish.
It has often been talked about in abuse forums, as well as stated by therapists, that the scars of physical abuse are generally easier to resolve than those of mental and emotional abuse.
I can vouch from personal experience this is very true. The memories of being hit and physically threatened were nowhere near as painful as emotional abuse, and nowhere near as reoccurring.
Why is this?
Why do we tend to get so enmeshed in our emotional wounds, whereas if we are physically hurt, even though it can be agonising, we can have some sense of 'separation' from it?
In this article I am going to show you a much more effective and simpler way to deal with emotional pain. The difference is astounding and once you learn how to do it, it will make your life so much easier.
Our Intense Identification With Emotional Wounding
I have deeply realised our normal human tendency is to intensely identify with our emotional wounds.
This is often very different from how we 'see ourselves' in physical pain.
As an example if we were to injure our leg we know it is our leg that is injured. We can look at the wound, and know no matter how much it hurts, that it is a cut, or a bruise, or an impediment that hopefully will heal.
We know it relates to a body part that isn't healthy right now – rather than "I am flawed".
We generally have a sense of 'separation' with our physical wounds.
'This leg is wrong' does not mean 'I am wrong.'
However, when we have emotional pain our programming is to believe it is US, it is our character, it is because of our inherent defectiveness.
Rather than a part of me (a trapped painful emotion in my body) is flawed – we believe 'I am flawed'.
This is the false premise which ensures we get swamped by our emotional pain.
Now we are on our back foot, because how can we change a flawed emotion that we have identified strongly with?  How can we change an inner 'flaw' if we inherently believe this emotion pain means we are flawed?
Like most of us, I used to get overwhelmed and taken out by emotional pain. When emotional pain struck my mind would grab hold of it and get stuck in the deep anguish of my 'failings' – my neediness, my terror of abandonment, and my feelings of the insecurity of creating my own wholeness and wellbeing (amongst many other things).
These emotional wounds would come up from my subconscious as emotional pain, and then my mind would add fuel to these emotions – judging them as 'defective' (I HATE feeling this emotional pain) and would whip them into panic, terror and greater inner torment and emptiness.
Additionally my mind allowed my ego to activate – which naturally focuses on 'not enoughness' and self-recrimination. My ego being unworthy of love, support and connections generated survival programs – the defences we erect trying to guard (rather than heal) our inner wounds.
The result was this… I believed "There is something VERY wrong with me. How am I ever going to get well?"
Naturally my mind continued its assault on me by supplying me all the evidence as to why I was unlovable, unworthy of love and support, defective and not good enough.
My mind used to convince me that I had to change something outside of me to feel worthy and whole, and like many of us I was constantly looking to the outside to fix my inner pain.
This seemed reasonable…After all if I was defective, how on earth would I be able to sort out what was emotionally wrong with me?
Who Are We Really?
I deeply discovered in my recovery and self-liberation journey it's essential to know Who We Truly Are. Our True Self is a being who is NOT flawed, and truly our emotional pain is SIMPLY relating to a part of us that requires healing.
Exactly the same as an injury to our leg.
Please know I am not trying to take away the fact that emotional pain can be crippling, horrendous and can literally kill us.
I am motivated to write this article because I know emotional pain can be so devastating – and I would love to be able to help you change that experience.
Fortunately I learnt a completely different orientation than my previous over-identification with emotional pain. Through my work with Quanta Freedom Healing I discovered and anchored into deep Universal Truths.
I realised important fundaments.
The first of these was: my Inner Being is already magnificent, already completely loveable, already acceptable and already worthy without conditions.
I also realised that no amount of trying to get validation from others, achievements or anything outside of myself was going to allow me to truly somatically embody and know that truth. At best all this could ever do would be provide quick fixes to take away my pain of unworthiness momentarily – but ultimately it would always keep coming back.
I realised that if I allowed my emotional pain to convert into mind stories, I was always going to come up empty. Rather than accepting and addressing specific wounds, I merely and agonisingly remained stuck in the beliefs – I am a defective being who has little or no hope of getting well.
I now totally understand my mind is not capable of dealing with my subconscious wounds. That is an uphill battle – because my subconscious beliefs about myself, others and life are the powerful machine driving my life, and my mind has NO ability to find these wounds, let alone deal with them effectively or release them.
In truth, my mind is much more interested in trying to avoid inner wounds with 'strategies', like trying to burn off the anxious pain through an addictive tendency, or by shaming and blaming myself or someone else – all quick fixes which create damaging long term consequences.
I also realise that seeking advice, trying to get validation from others, answers from others and solutions from others were also futile attempts to get well. This doesn't mean I'm 'an island', and disconnected from others, or that I don't hear and share ideas, support, advice, suggestions with others, because truly I now adore connecting and sharing my life with fellow beings. What it means is that I take 100% full responsibility for my inner wounds.
Ironically, when I was trying to get other people to fix me and supply me with my inner answers, my relationships were co-dependent, fraught with power struggles and painful, whereas now my relationships have evolved incredibly as a result of evolving me.
If I somatically know in the cells of my body that all of existence adores and accepts me, then I am much more likely to show up treating myself and others like this. I am also much more likely to attract other authentic people who co-create true love, joy and inspiration. I am also very likely to easily detach from those who don't represent authenticity – without needing them to provide me anything in order for me to know my own worth.
I'm human – I can still slip. And if I do, life reflects back to me very quickly the outer results (events and situations) that match my unattended-to wounds. These times are rarer and rarer, and are still a total gift, in that they always represent more self-recognition and expansion potential.
Because they bring 'to light' existing 'blind-spots' that need healing.
Normalising Emotional Wounds
My life changed overnight when I finally got it!
It was HUGE!
This is what I realised:
Every negative emotion, thought, behaviour, confusion and issue that presented in my life as a trigger from 'outside' or an impulse from 'inside'' did NOT mean that I was defective!
Instead it meant there was SIMPLY a corresponding trapped painful emotion in my body causing the negativity.
Whooo – what a relief!
Then, no matter how monstrous this negative impulse felt, all I had to do was not fuel it through my mind, and instead go inside my body, find the related trapped painful emotion and energetically claim it, feel it and release it.
Truly – that is it!
Totally like looking for a component in a hard drive that is casing poor performance, and then popping it out of the computer.
You may think I'm kidding… I can almost hear you say,  "Noooo…It can't be that easy!"…But I promise you it is!
That orientation can be easy if you constantly remind yourself of it, commit to it and live it. Then it becomes a complete re-trained life focus.
It becomes more and more real and natural to do, the results constantly prove themselves over and over to you, and you dissolve your ego because you are no longer feeding your negative peptide addictions.
As a result you break out into more and more freedom, then more and more space, joy and expansion opens up inside you (which than generates the same outside you) and you come closer and closer to the experience of Who You Really Are.
This IS doing life the easy way – way easier than trying to wrestle your inner wounds and ego to the ground.
However…this easier and infinitely more effective orientation takes effort, it takes immense courage (initially) and it takes a full surrender to meeting yourself – every part of you including those parts you would much rather sweep under the table.
It takes the highest dedication to fully be with (feel) your pain.
Emotional pain is hugely how we perceive it. If we are terrified of it – believing it confirms that we are defective – then YES it is mammoth, and it can feel like it will take us out…so naturally we do everything we can to 'not go there'.
The unattended to emotional wounds then gain momentum in the background, continue festering and grab us by the throat unexpectedly every time there is a 'gap' to present. We also keep attracting events in our life which trigger this disowned pain, and Life dishes it up to us (to force us to self-partner and meet ourselves with unconditional love and acceptance – in other words 'evolve') by lining up bigger and more obvious situations until we DO go inwards to ourselves.
Avoidance is not the answer. All that does is kick the can further down the road, and the can gets more and more battered and rusty. The longer we take to meet ourselves, the more wounds there are to deal with.
I found that normalising my inner wounding made meeting myself and working on myself so much easier.
It is sooo much easier to fully claim an inner wound and feel it fully when I understand it is merely a faulty belief system and emotional trauma trapped in my body, rather than thinking I am a damaged, defective, depressed woman experiencing an emotional episode!
It is sooo much easier to fully feel a faulty part (in order to claim it and release it) knowing it is NOT Who I Am…
Can you understand how this orientation allows you to fully go to these 'faulty' parts of yourself without self-recrimination, judgement or repulsion for yourself?
I promise you it is not the emotional pain that kills us, it is the resistance to it that does. It is the horrible premises we believe about ourselves (I'm hopeless / defective / I'm never going to get out of this / my life is ruined / who would ever want me? etc.) in response to our emotional pain which creates the awful damage.
Those beliefs cause us to avoid our pain or drown in it.
The Initial Courage and Effort Necessary
I said before that this is an easy way to live…but initially the journey is not easy.
There are many fables and myths regarding the metaphor of 'facing one's inner dragons / demons' and going through the 'dark night of the soul'.
These metaphors relate to the passages and rites of heroes – true heroes. This is what personal alchemy is about, this is what walking through fire is all about. This is what TRUE personal transformation is about.
If you want the goodies, nothing less than inner surrender to meet yourself is going to achieve it.
The irony is, after the initial feelings like you are going to die (which is really your ego dying), you start emerging feeling more alive, free and happy than you ever thought was possible.
Because you have experiencing rebirth.
Finally you become free of yourself.
Then dealing with emotional pain becomes a 'maintenance thing', which keeps offering more up-levelling and expansion – and you welcome these triggers for that reason, and easily transform them.
You also deeply experience winning back the Pure Essence of yourself (love, creativity, harmony, expansion, joy) every time you release a wound (especially a big one) because your energy that was trapped in that particular wound is instantly emancipated.
Occasionally a really big trigger can blind-sight you – and you may not be able to immediately go to it and shift it, and your head may to jump in and attempt to deal with it and start generating emotional  self-annihilation instead. However as soon as you remember your life commitment to 'so within so without' you drop the head anguish, go inside, claim the wound and release it – even if it takes wailing, rocking and heavy breathing to keep your body open enough to do so.
This last paragraph is a description of what many people go through at the start of this journey. If they are really committed and really surrendered to collapsing inwards to 'be' inside with themselves.
I know that wailing, rocking and breathing doesn't sound like much fun…
If someone had told me before narcissistic abuse that was what I needed to do, I would have scoffed, "What for?"
Up until narcissistic abuse, before my emotional wounds completely engulfed me, I used to believe 'positive thinking and taking action' was all that was necessary to have a good life.
By the time I hit the ground with the trauma of narcissistic abuse, I thought I was going to die from the pain of my emotional wounds (as I know so many of you have felt too). Fortunately I had enough deep knowing and total knowledge that meeting the inner wounds was the only way to be free of them that I did surrender inwards.
It may sound really intense, but this is the truth that I have told many clients who are resistant to feeling their wounds. I tell them I decided that I would rather die from the pain of meeting my wounds than continue living the way I was living.
Because I just couldn't live this way anymore.
So I collapsed inwards on my couch (as I encourage them to also do), and I met and shifted wounds. Whilst doing so – on the big ones – I wailed, rocked and breathed like I was giving birth to an elephant.
And each time I did release, I felt relief…sometimes for minutes, sometimes for hours, and sometimes for days.
Then another painful belief and more wounds would present, and then another and another…And they would all be met and shifted out too.
In the distance I could sense a light at the end of the tunnel. The pin prick of light gradually got bigger and brighter, and now I am happy to say there is barely ever anything but 'light' and all the glorious feelings, wholeness and experiences that go with it.
The truth is I worked for it, I worked incredibly hard for it…often every day for hours, especially during the first few months.
In a lot of this shifting out of the pain (for months) I was still struggling with the beliefs that I was defective and damaged whilst doing so. It's ONLY in the latter part or the extreme work that I had the total epiphany that any pain I felt was just a defective part, not Who I Am.
This created a profound ability to detach yet connect to even intense pain, and simply systemically shift it out and experience enormous instant inner space, relief and astounding 'wholeness' results.
I realised that no matter how painful and intense an inner wound was I needed to normalise it and not get taken out and engulfed by it.
The irony was I needed to fully partner with this wound unconditionally with love, complete surrender and openness, yet have the healthy mindfulness to know 'this is simply a wound that I can meet, embrace and release.'
I am very passionate about helping you normalise your emotional wounds, so that you too can know that every negative emotion, without exception, is a trapped painful emotion and belief in your subconscious, and once released will not be a wound anymore.
What this means is: then there will then be no agonised thoughts or emotions or behaviours related to the wound, because it is gone.
But of course there will be other intense ones to deal with, and so on and so forth – until 'the tipping point' occurs. Until you get to the Other Side.
The Other Side
The Other Side of our painful emotions does not mean we are 'in the clear' or 'home' or 'there is no more work to do'.
What it does mean is: consistently we feel great, we feel alive and we have totally accepted that Life is co-creating evolution with us – meaning anything about ourselves that can be up-levelled is going to present.
This is the other HUGE thing I realised – that when we get cleaner and cleaner on the inside, we start becoming very aware of negative emotion.
This is what happened to me…
I became aware of the little and not so little niggly feelings of anxiety or depression that I once accepted as 'normal'. Then, for the first time in my life, I stood back and declared "Hang on! This is NOT Who I Really Am!"
No longer was any painful 'normal' emotion acceptable – not when every niggly 'not right' feeling was pointing me to an inner wound that I could find, claim and release and be free of.
This may sound obsessive. But, really my job (as well as my personal life passion) is to be the most joyous, free, expanded being I can be. So it makes perfect sense NOT to accept anything less.
Why would I accept any emotional pain when I have the means to be free of it?
I do my inner shift work whilst I walk in the mornings. This is multitasking at its best – exercise, fresh air, nature and the releasing of trapped painful emotions. I am dedicated to this process daily, and then follow up with a ten minute session of Qi Gong and an hour of yoga with a dear girlfriend when I arrive home.
When there is something (no matter how subtle) that I can feel in my body, I open up to it whilst walking and when my body is total relaxed and open. I then locate where it is in my body, take my awareness into it, ask how old it is, and what it is about, and I get my answers immediately (as we do more and more when we get used to this process).
It is so important that I feel no repulsion, no judgement and don't allow my mind to start beating me up when I connect with my inner wounds. Instead I accept the answers I receive from my subconscious unconditionally, unquestioningly and lovingly. I then fully feel the emotional charge somatically, load it up, spiral it out and bring in Source to replace it – without giving any energy or attention to any head stories.
My Inner Being as a result opens up to more and more space…I literally feel like I am floating sometimes when I'm walking! (People probably think I'm on happy drugs with all the grinning and beaming!)
I am so interested and excited every day if I feel a trigger. I write it down, and it is on my 'list to do' for my next walk. For anyone who knows inner work – you will understand when I say the inner journey of where that can take me, and what I can find and release is soooo fascinating.
Things I had no rational idea existed!
Truly, when we release self-persecution, self-abandonment and self-loathing and replace it with the fascination of what our inner wounds are, the journey is amazing!
I am sooo comfortable with feeling emotional pain off and on, for an hour or two, whilst walking. The pay-off is spectacular, because every release brings in huge feelings of bliss, expansion and joy, and incredible wisdom. Levels of these emotions and understandings of 'Life' that weren't possible before that release. Then all day, every day, (because I do the work of releasing the parts of me that don't serve me) I get to feel expansiveness, joy, fun and love in greater and greater increments, with (now) only odd blips of triggers.
Thank goodness I still have triggers – because they mean I can keep growing! I LOVE that!
This is what normalising my shift work has created…
The mindfulness of: "A trigger equals a painful trapped emotional wound to locate and release so that I can expand myself", as opposed to: "I'm unworthy, defective and no good".
This orientation changed everything. It's a massive difference.
At the start it is heavy going – absolutely. You have to have courage, you have to be prepared to understand you could shift one wound, and another one is immediately beside it or under it.
By the time our life has hit the soul-shattering experience of narcissistic abuse we are wounded –severely. And we have many wounds.
We also know our wounds are screaming so loudly at us we can't ignore then anymore.
You may feel at first that you are shovelling muck out of a bottomless pit…but even whilst doing so it will be usual for you to feel 'sneak peaks' of joy and wholeness.
So often we are right on the edge of a huge breakthrough without knowing it…It might take weeks or months of intense inner dedication – as we pull one brick at a time out of the wall of painful beliefs – and then all of a sudden the wall collapses and we are free.
This was certainly my experience – as I have also witnessed for countless others in this community – the people who are willing to deeply partner self and do the work.
This is what the Other Side looks like, and it is my deepest wish that the realisations I can grant you from my journey offer you keys that can assist you to walk this Thriver journey in the most direct, straight line possible.
Have You Signed Up For the Webinar?
In the 3 Keys To Thriving After Narcissistic Abuse Webinar I am going to show you exactly how to do this process for yourself. My aim is to completely change the way you deal with and try to overcome emotional pain, so that you can continually release and up-level your painful triggers as they show up.
By doing so – you will release yourself.
These events fill up fast so please go and register your spot now.
I look forward to replying to your comments and any questions below!
(Visited 17,888 times, 18 visits today)
The following two tabs change content below.

Melanie Tonia Evans
is an international narcissistic abuse recovery expert. She is an author, radio host, and founder of Quanta Freedom Healing and The Narcissistic Abuse Recovery Program. Melanie's healing and teaching methods have liberated thousands of people from the effects of narcissistic abuse world-wide.

Latest posts by Melanie Tonia Evans (see all)