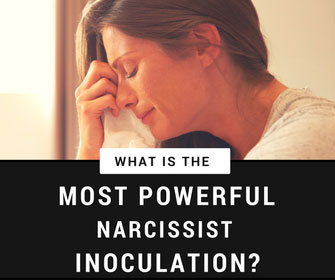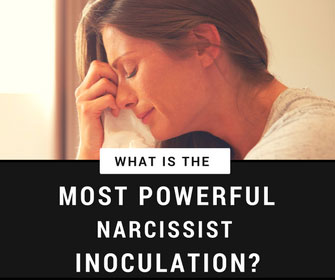 Being abused by a narcissist is one of the most traumatic experiences that could ever happen to you.
It left you reeling.
It was like your life-force was sucked out, and then you were left trying to deal with a "self" who felt like an empty, traumatised shell.
I know, just like me, you never want to go through that again. In fact, the possibility is unthinkable.
And to avoid that, this is what we are inclined to do – try to arm ourselves with as much information and knowledge possible regarding how to spot a narcissist and avoid them.
But does this work?
In this Thiver TV episode, I explain to you why it doesn't and I also explain to you exactly how we can create and anchor into such a powerful life-force, which shines so brightly, that it is like a bright light on a False Self  … who just like a vampire … has to shrink back into the shadows.
I'm VERY excited in this episode to bring to the table the topic of "Wetiko". It's something that I have wanted to talk about on Thriver TV for a while, and this episode just happens to be the PERFECT one to do so.
You may have heard the term Wetiko already, or you may not have.
Paul Levy wrote the book Dispelling Wetiko and he describes Wetiko as this:
"We as a species are in the midst of a massive psychic epidemic that has been brewing in the cauldron of humanity from the beginning of time. This psychospiritual disease of the soul which Native Americans have called Wetiko can be thought of as the bug in the system. It informs and animates the madness that is playing itself out in our lives, both individually and collectively, on the world stage."
The reason today we are taking a deep dive into Wetiko, is because how we can inoculate ourselves against narcissists requires understanding Wetiko.
In fact, inoculating ourselves against narcissists is only possible IF we break free from Wetiko.
This may be one of the most counter-intuitive Thriver TV shows you ever watch, because everything that you thought is inoculating you against a narcissist may be the exact thing that keeps you traumatised and is allowing them to show up in your experience – without you realising it!
It is my greatest wish that as a result of this video you get free … truly free.
I also hope that it helps you understand what Wetiko is, how it relates, and how to break free from it and be inoculated against narcissists forever.
(Visited 14,666 times, 1 visits today)
The following two tabs change content below.

Melanie Tonia Evans
is an international narcissistic abuse recovery expert. She is an author, radio host, and founder of Quanta Freedom Healing and The Narcissistic Abuse Recovery Program. Melanie's healing and teaching methods have liberated thousands of people from the effects of narcissistic abuse world-wide.

Latest posts by Melanie Tonia Evans (see all)